Discussion Starter
·
#1
·
I am selling of some great Super Moto parts from a 2004 WR450:
Wheels: Excel rims – 17x3.5 and 17x5, Talon billet hubs front and rear
Pirelli Diablo Superbike SC2 compound slicks with 1 Track Day on them. The rims are straiht with no dents or cracks but do have some tire changing scratches. I need 700 for the set plus $30 each for shipping
Shock: Ohlins TTX rear shock – revalved up for motard use by P1 Racing, sprung for a 200+ lb rider. $400 plus 20 to ship.
STM Slipper Clutch: With plates clutch plates. Its all there bit its in a bag with no instructions, so you will have to get some instructions to figure out how to put it together as ther eis a gazillion parts. Some assembly required so it will go for the bargain price of $250
Frame: Frame has a clean 2004 Street legal title (In texas when you convert a dirt bike to street legal they reissue the title without the "off-road only" desination Making it an official street bike). If you live in state like New Mexico that does not allow dirt bike conversions, this is probably what you need to get your bike on the road. $300 plus whatever it costs to ship.
This stuff will stay on this for about a week then it will go on ebay.
Here are a few pics: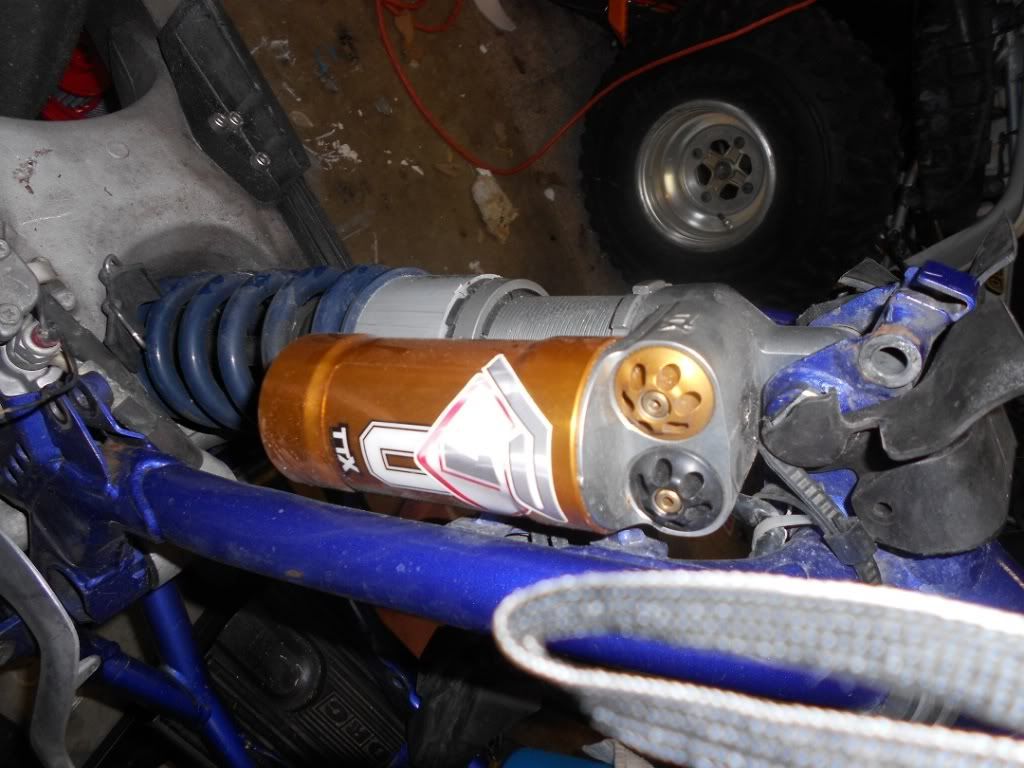 Send me a PM if your interested in anything