Discussion Starter
·
#1
·
Gonna need your guys help on this one.
About two weeks ago I was riding home late at night and woke up in the hospital. The Doc informed me I was in an accident and had a broken jaw, right ulna, and thumb. Officers later told me it was a hit and run, that the guy ran the light, and my short term romance with my xr650r was over.
After receiving the police report it turns out the guy left the car (mazda mpv) at the scene and it's registered to some auto salvage place and had two different stolen plates on it.
Anyway, I now sit here typing this with one hand and drinking from a straw overlooking whats left of my bike after my friends carried it into the living room of my apartment. Could really use some help with a few things from you guys as I had purchased the bike already SMd.
Bike Before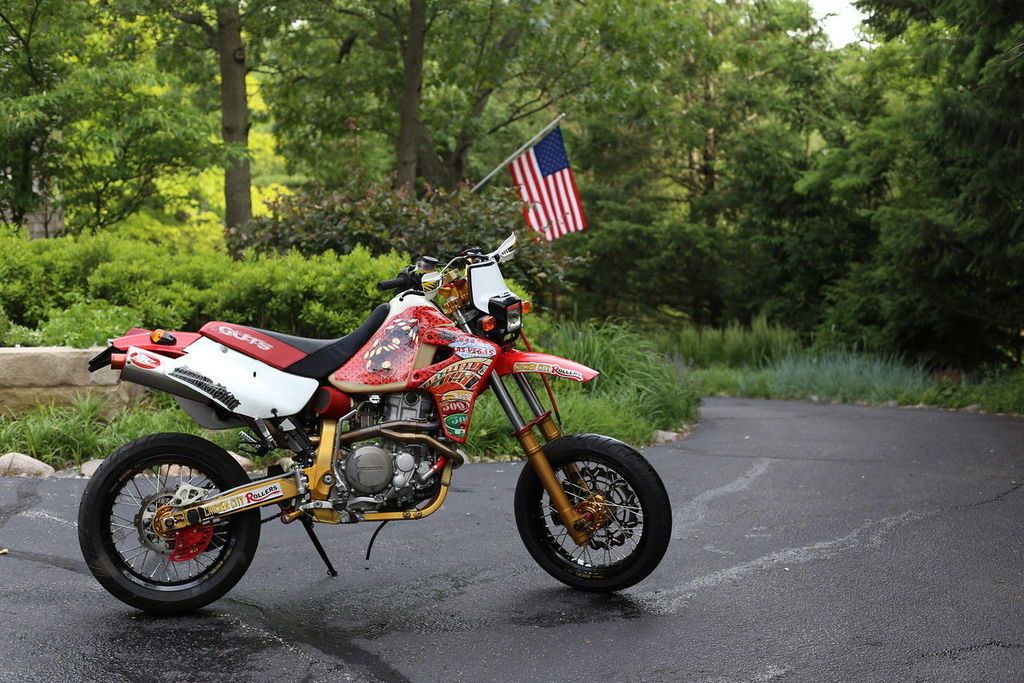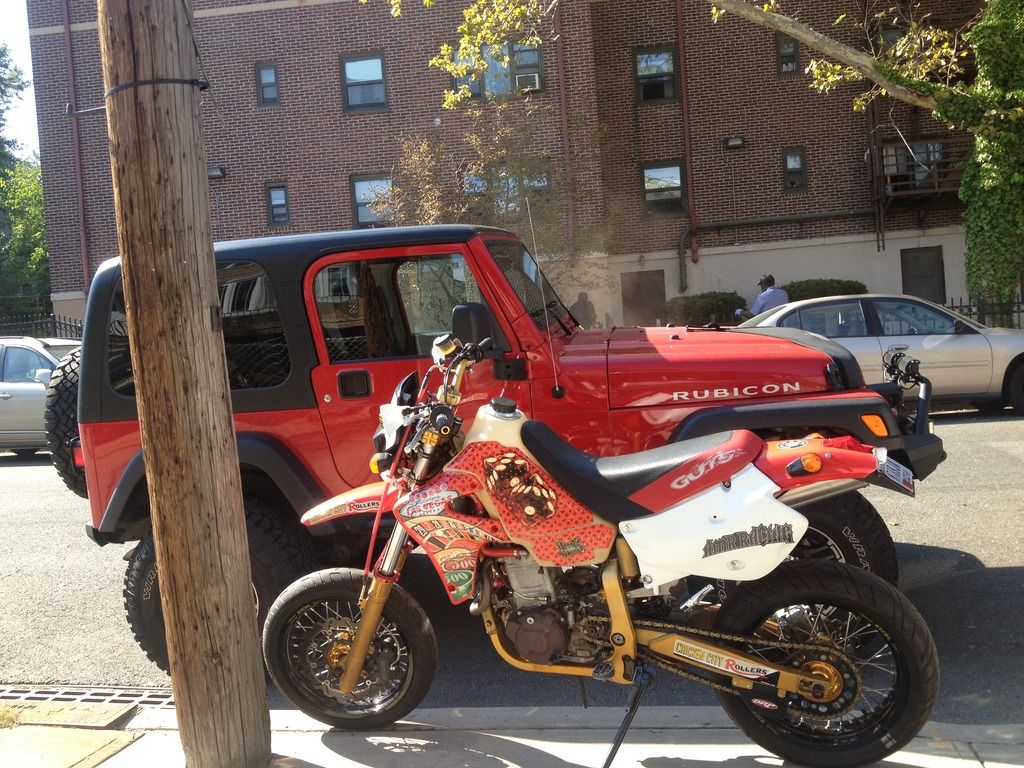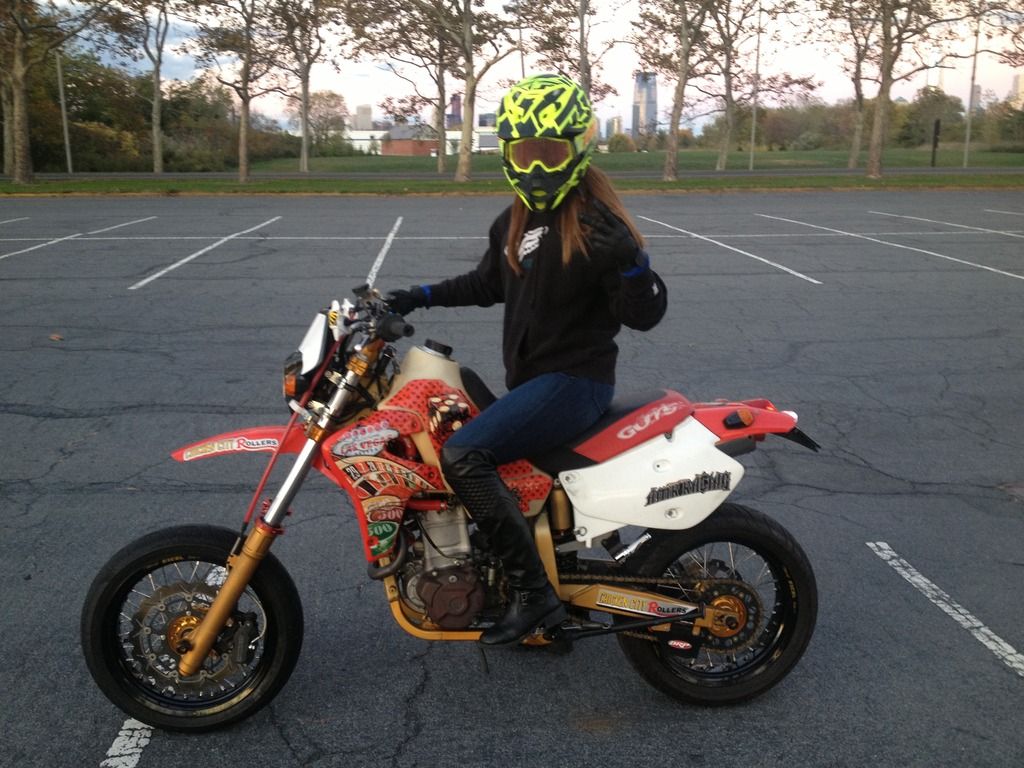 Bike Now
After One Handed Tear Down
Everything from the front is gone except the hub, tire, and top part of the steering damper.