Parting out an xr650l
FREE SHIPPING!!!
I will be using FedEx shipping from zip 43219
Feel free to make offers on anything.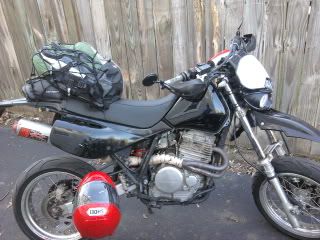 Everything is available on it except the engine and trans, fork brace, and ez pull clutch
big gun FULL exhaust with vortex quiet insert, need to use stock mounting collar on right side of header which will be included (could use new springs)-$150.00
Excel 17-3.5 and 17-4.25 silver rims laced to oem xr650l hubs with Buchanan's STAINLESS SPOKES AND NIPPLES. wheels are true, no major finish blemishes, some very light scratches. Includes stock rear sprocket, stock rear brake rotor, and front MAP Engineering rotor with caliper bracket. Rear rotor isn't perfect, but useable. Front rotor is in very good condition. Hubs could use new wheel bearings, but still useable as is. Includes stock axles and spacers. Tires are pilot powers w/ approx 400 miles on them-$625.00 w/o tires, $725.00 w/ tires included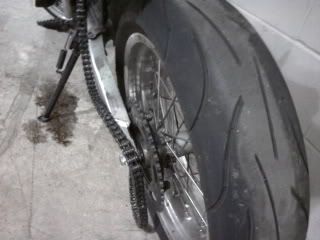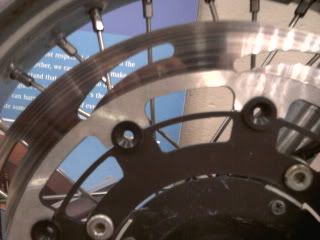 Stock tank painted black, with several coats of clear. Tank was professionally repainted. Included cap and key. Some slight scratches on tank, couple chips on right side. $75.00
Stock fuel petcock, almost brand new, only used 2 months- $45.00
Clarke oversize tank, I think 4.7 gallon, slightly yellowed, in good condition, no petcock- $75.00
Stock seat pan with black Cycle Works gripper seat cover. No tears or anything, good condition- $75.00
Black Acerbis evo supermoto fender, rear shaved down for frame clearance-$15.00
Frame w/ title, repainted black. Frame is straight, title is clear- $300.00
Forks, stock except for fluid changed to 15w, no leaks, normal cosmetic wear-$125.00
CDI box,almost brand new, used 1 month-$50.00
CRF rear fender with brake light and rear subframe (cut for fender)- $30.00
16 tooth counter shaft sprocket and cut down cover, used a couple months, will need snap rings to secure-$20.00
Bridgestone battlax bt45's, 90/90-21 and 120/90-18, center tread depth on rear is 9/32's, on front depth is 8/32's, date code on both tires is 1509 and 2709- $25.00
Stock kickstand, shortened 2" to work with the 17's- $25.00
Acerbis Cyclops headlamp assembly-$75.00
There is other stuff I have, I plan on trying to get rid of some of this stuff before trying to list everything else. If you have something you need specificly, just pm me and I will get back to you. Any questions, if you would like more pics, or if you want to make an offer on something, just let me know.