Well lady and gentlemen, I did it. I didn't think I was going to go through with it, but I just rode to Colorado and back on my drz sm.
The motivation was a to see the old man while he was riding his two wheeled Cadillac in the Rockies. Was going to throw the bike in the back of my little pickup and go, but my friends said they'd come along and it turned into a challenge that I'd have to ride the whole way (three dudes in a single cab going thru the desert is not allowable).
9 days and countless hours on the stock drz seat and one hell of a wrecked back tire, I'm home and here are some pics.
First campsite in Nevada after 600 miles in the first day and a half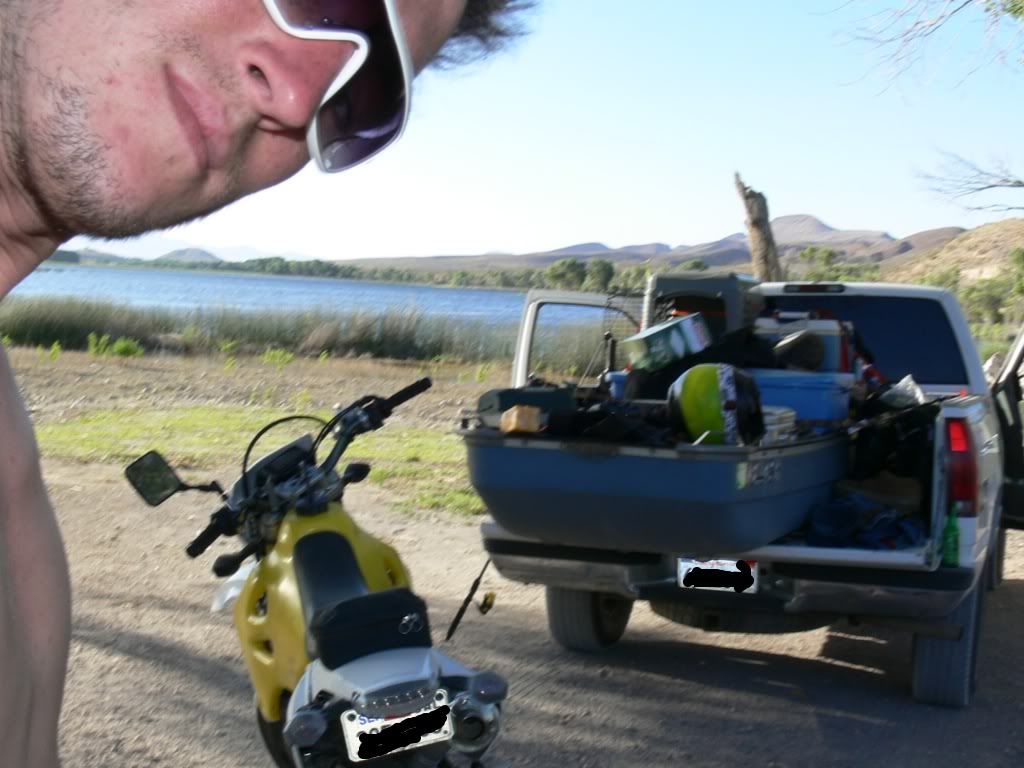 Riding thru south Vegas to see the Hoover dam.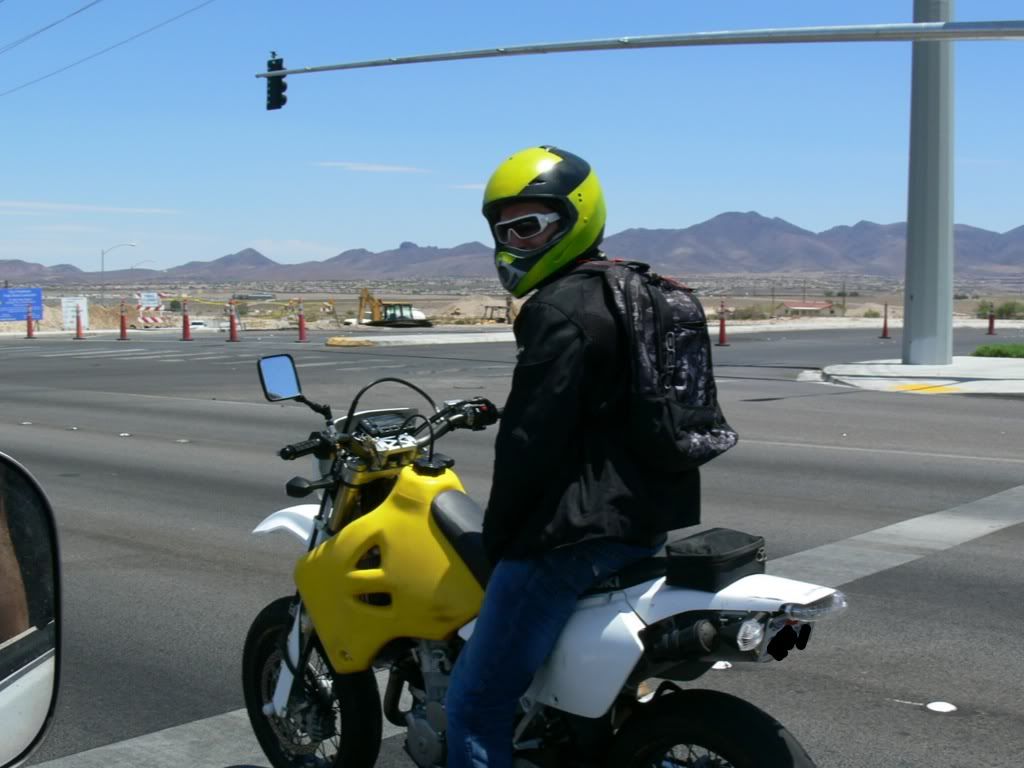 Campsite third day in Kent's lake Utah. Beautiful.