Cr500 Sm (yes that one 5 years later)
http://www.supermotojunkie.com/showthread.php?19508-Hi-all-fellow-Sm-ers-2-stroke-Sm-Coming-through
O.k this year i plan to finish the Cr500 Sm.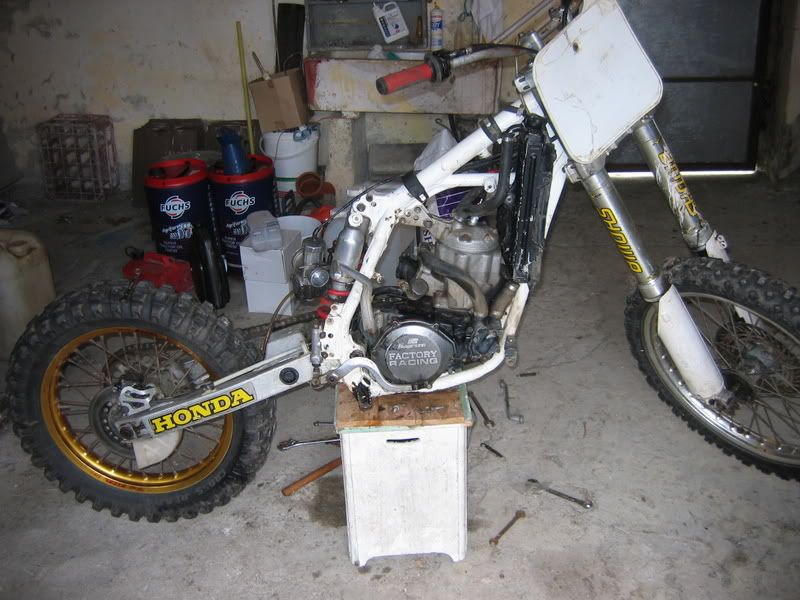 I know i cryed wolf to do this 5 years ago but I am fed up with it sitting in boxes in the spare room.
So with the new year came some toys
Billet clutch basket, new plates, hub and stronger springs.
Complete nut bolt and washer kit for the full bike (No more rusty bolts). Arrived
Full engine gasket kit yep
Full engine bearing kit including seals
Full bike bearing kit (every other bearing on the bike linkage, swingarm ect) tis here !!!!!
Full fork bushing kit for the front forks, sliders & seals etc.
Acrebis full bodywork.
Some of the bits i already have for it
Renthals
Votrex race cdi
Uprated/ rewound stator with 60w lighting coil
heavyweight flywheel (suppose to tame the vibes)
race spec ally sprocket (50)
Even more bits are on the way too
Trail tech Vapour dash Kit
Pivot powerpegz
Led indicators and brake/number plate light
Some li-po cells
Brading and lots of different coloured wire
Supermoto switchgear
R6 regulator
Supermoto headlamp (Road legal)
Twinair air filter
New SS Exhaust springs
Ngk race plug X2
Plan to make a custom wiring loom to run the lights, indicators, horn and charging system (should be fun).
Now waiting on the postman !!!!
Smoe photos of stuff i have atm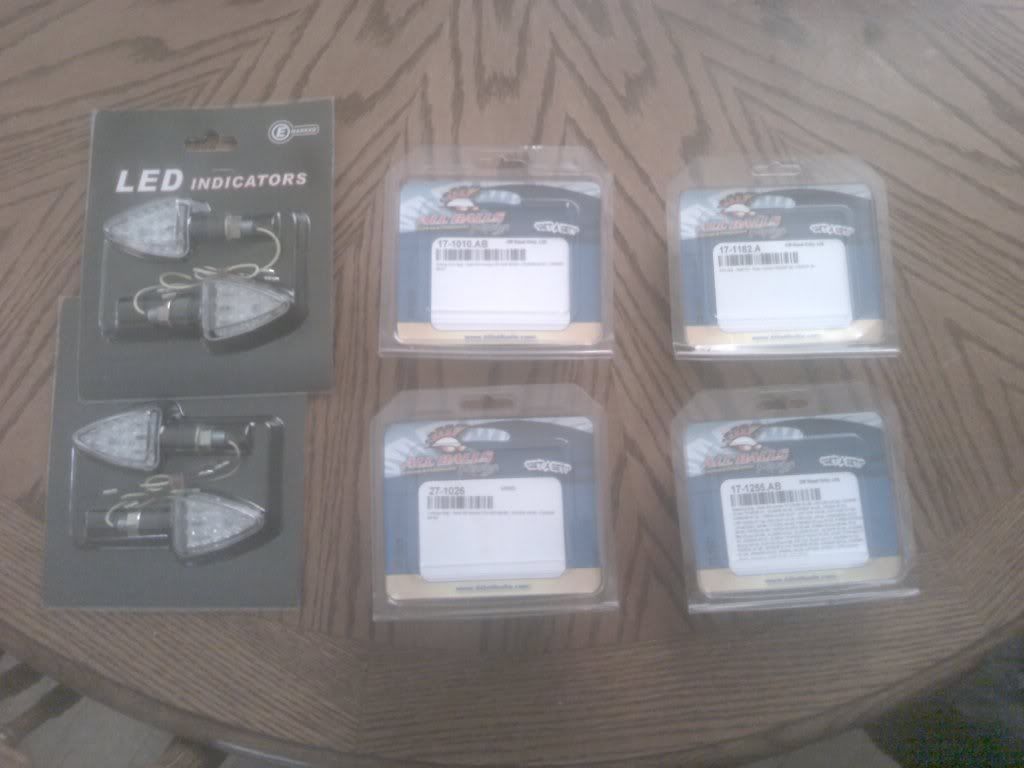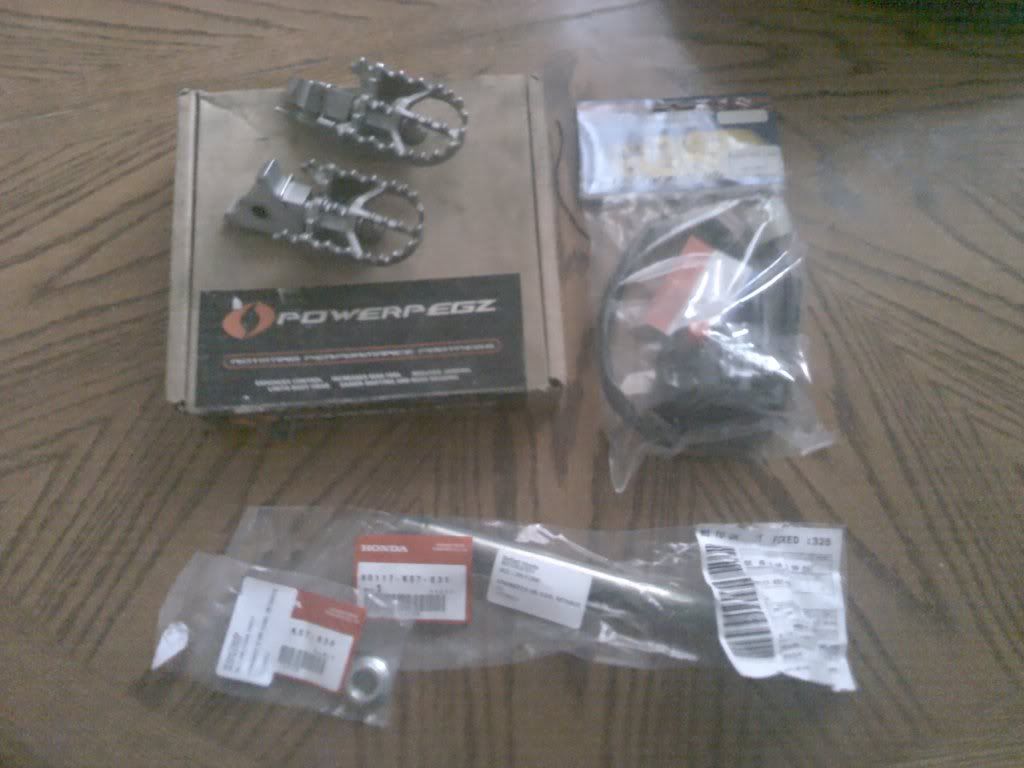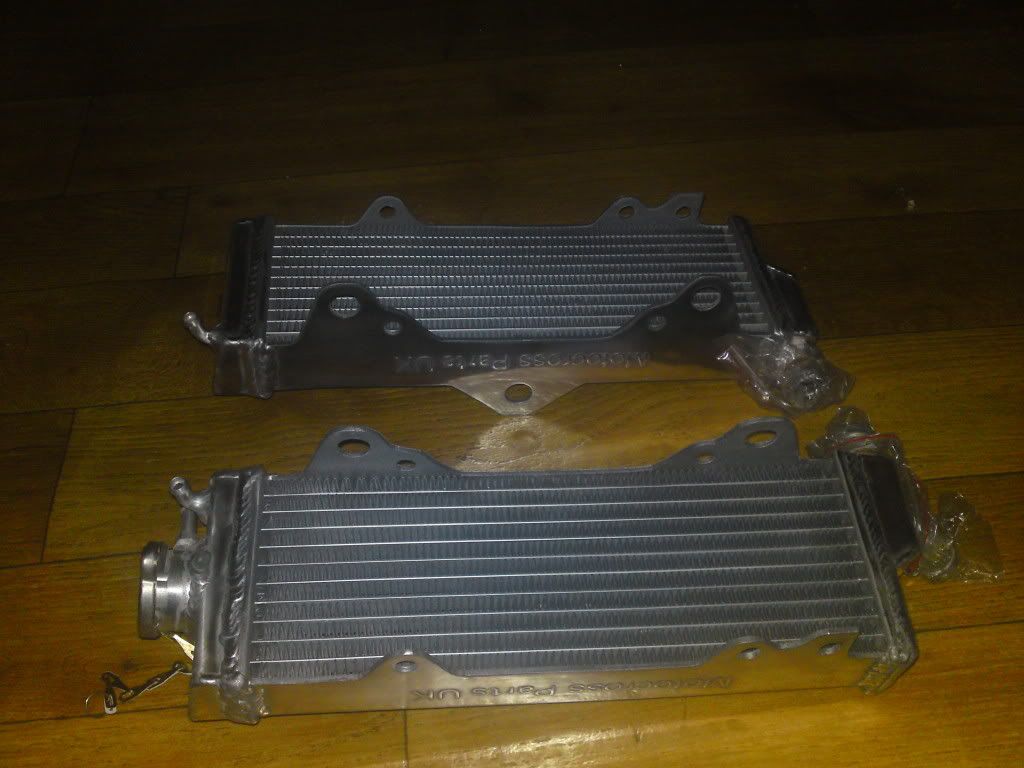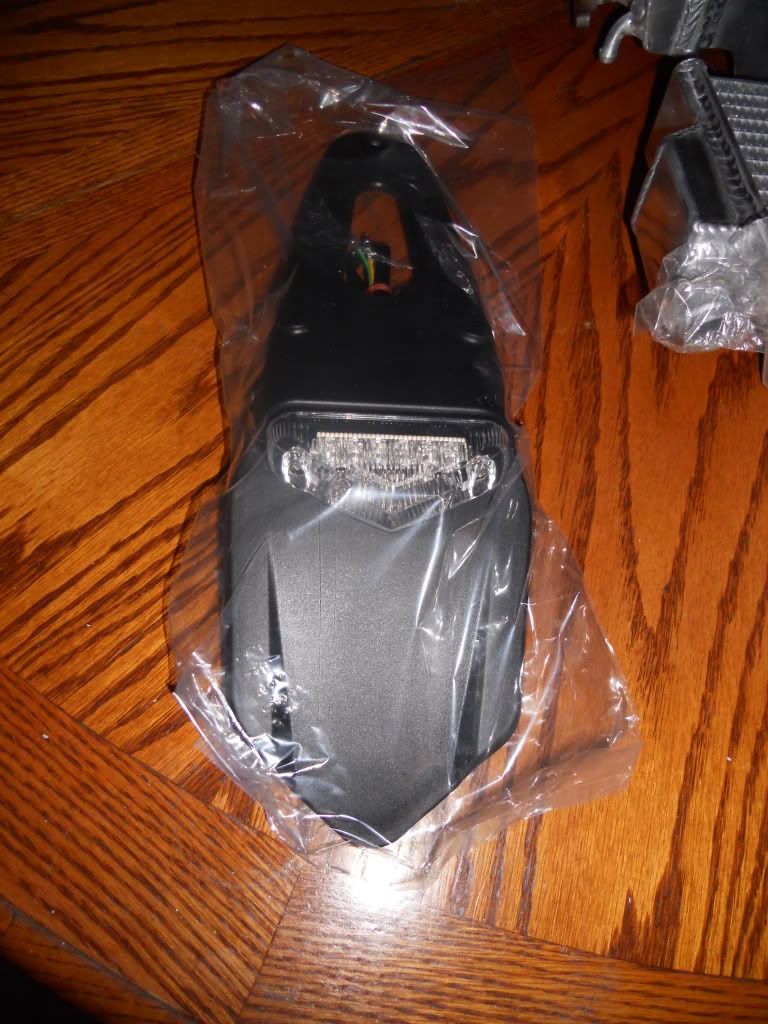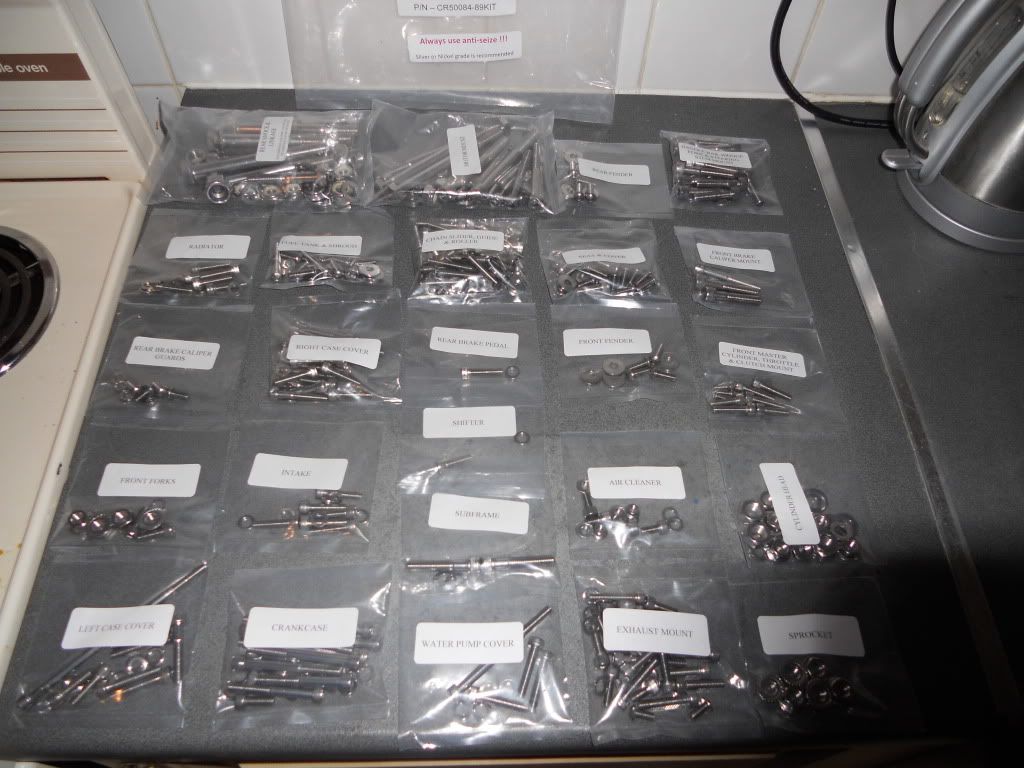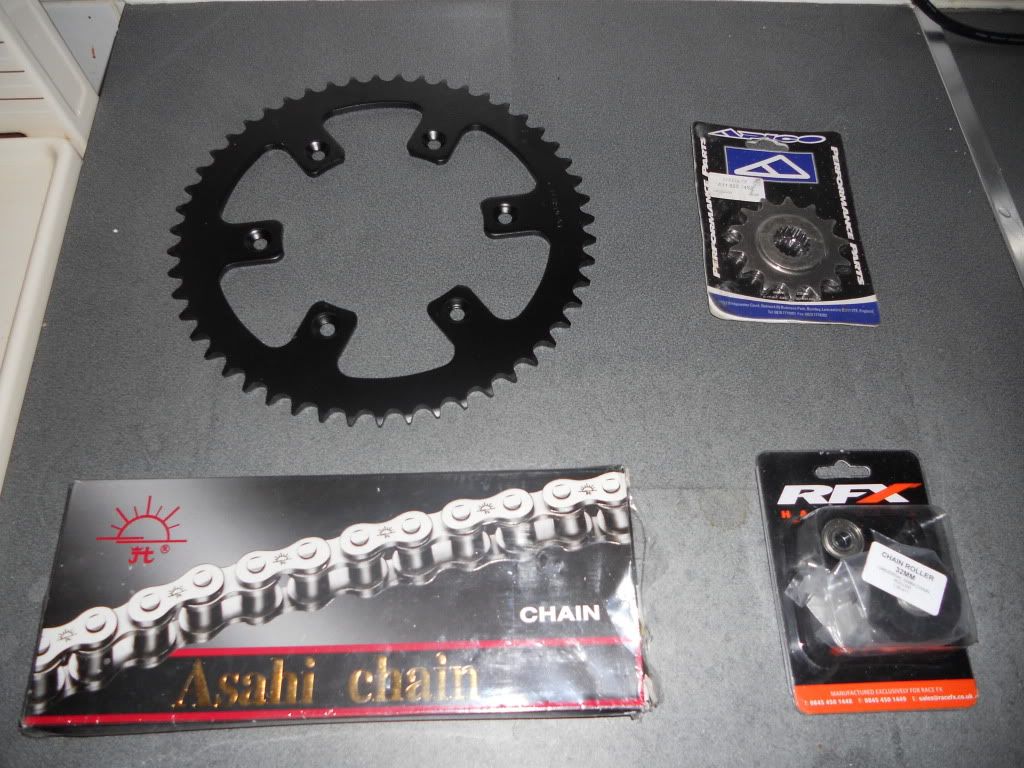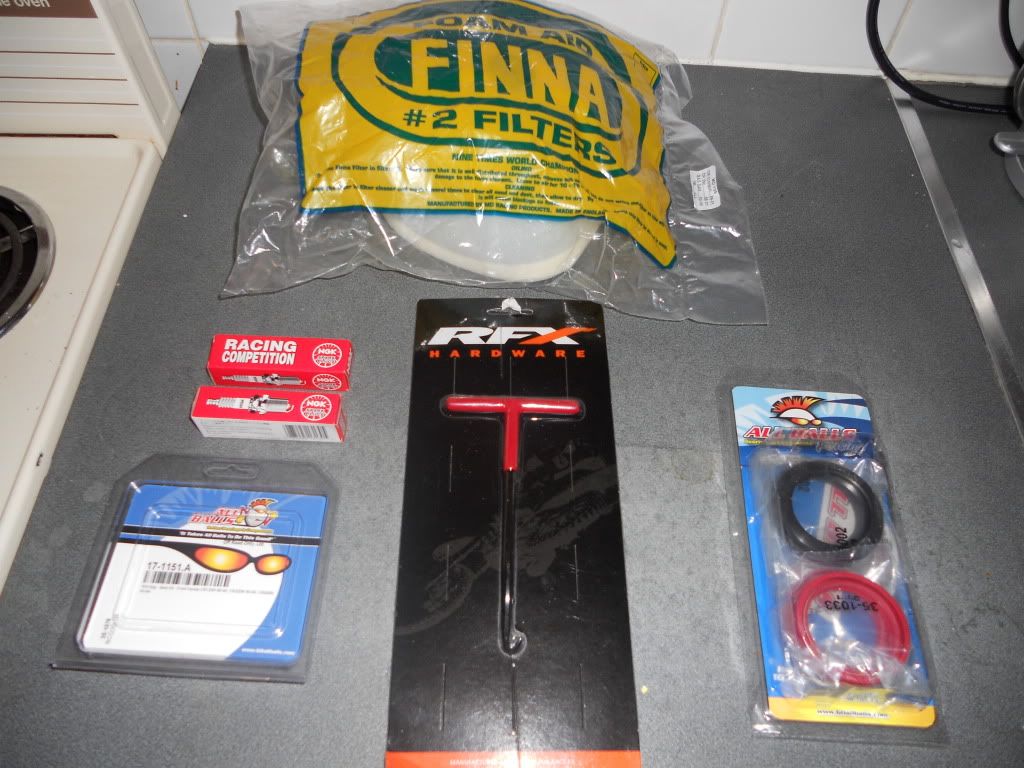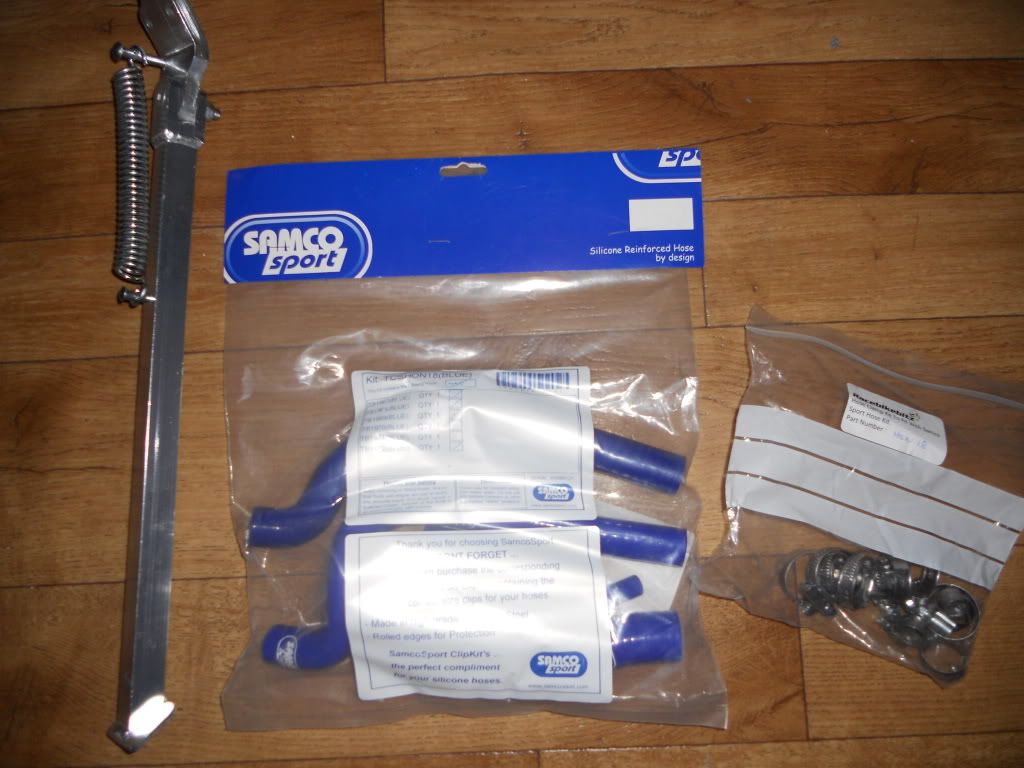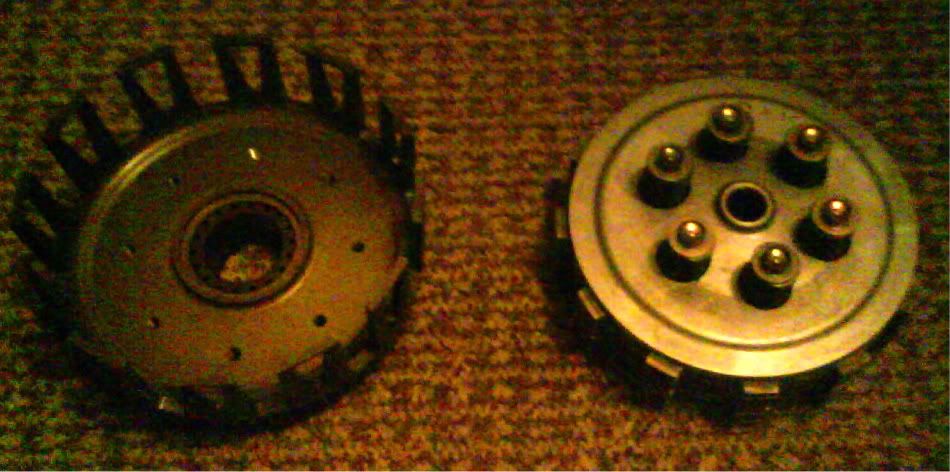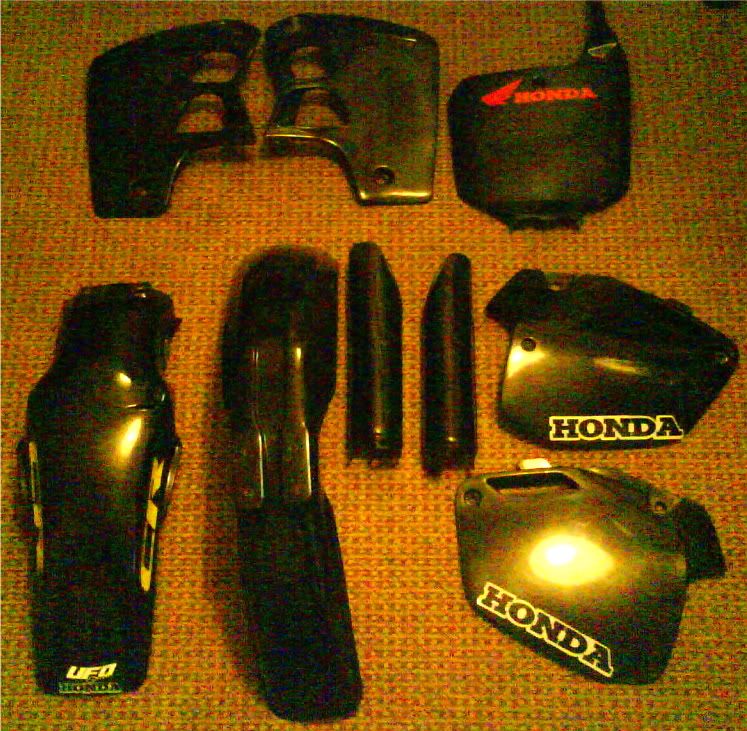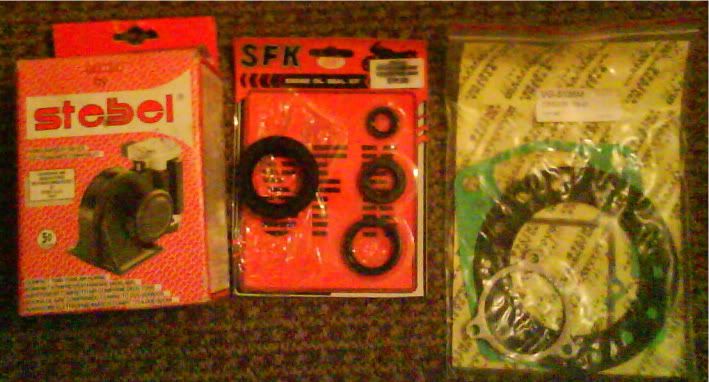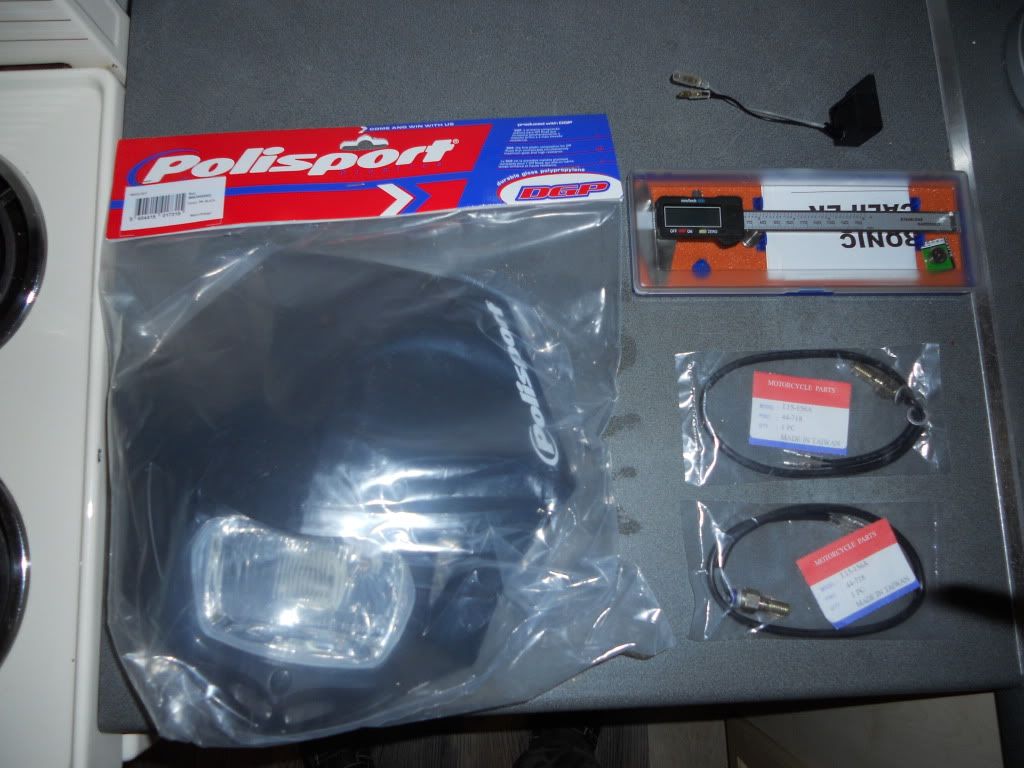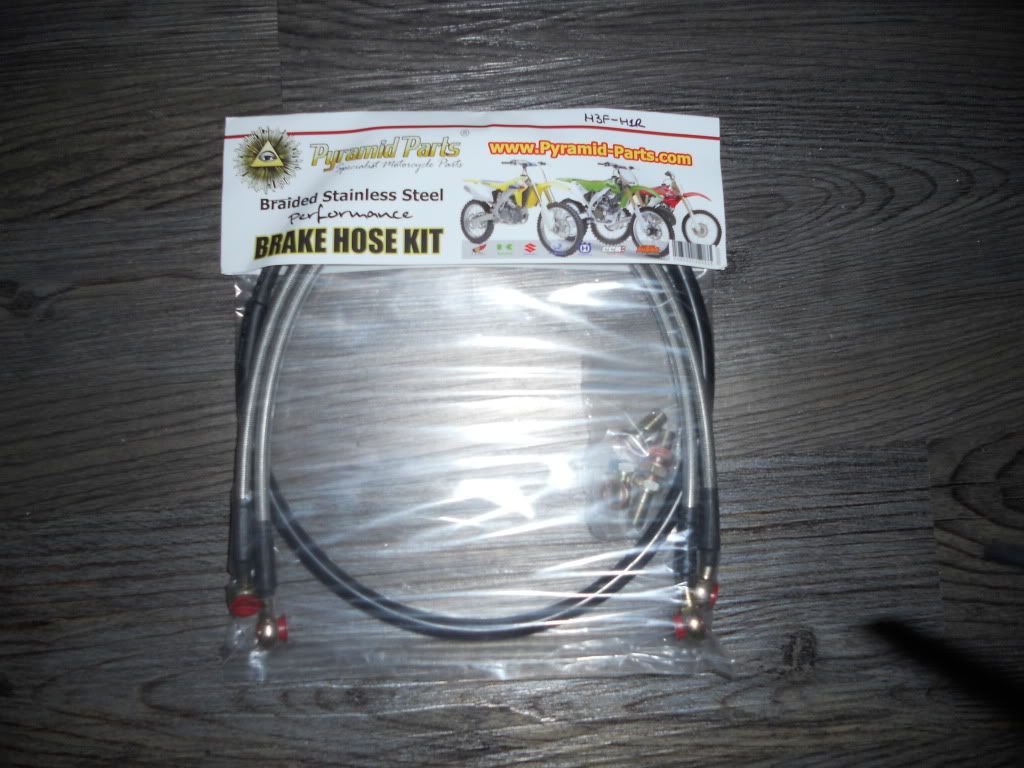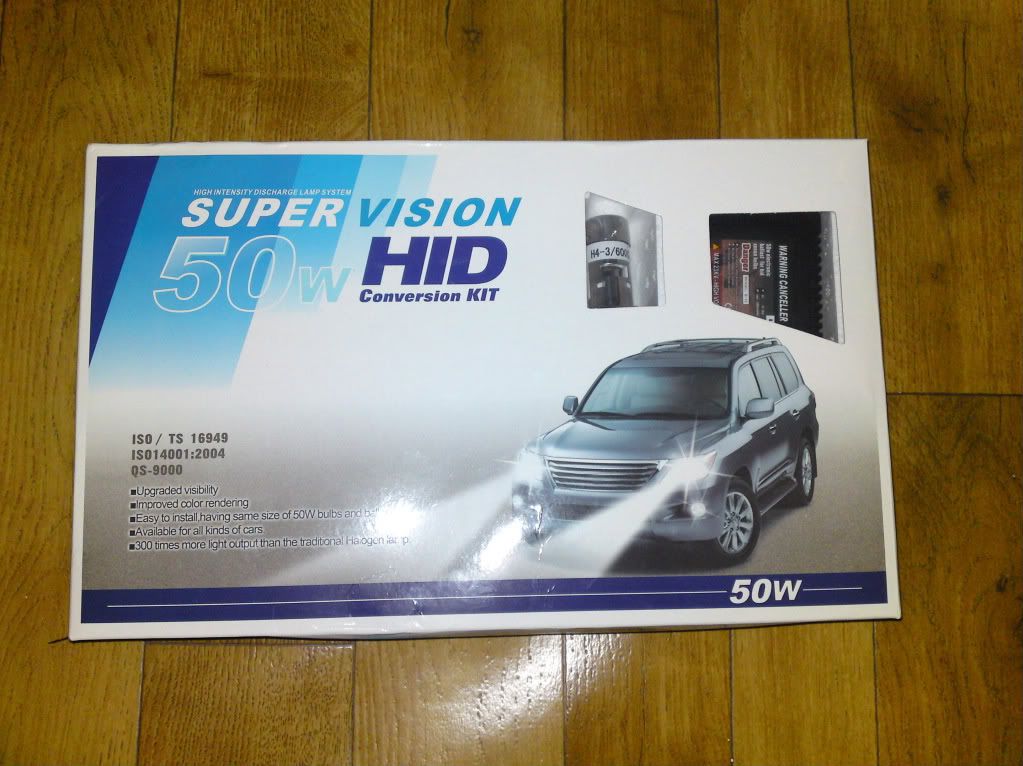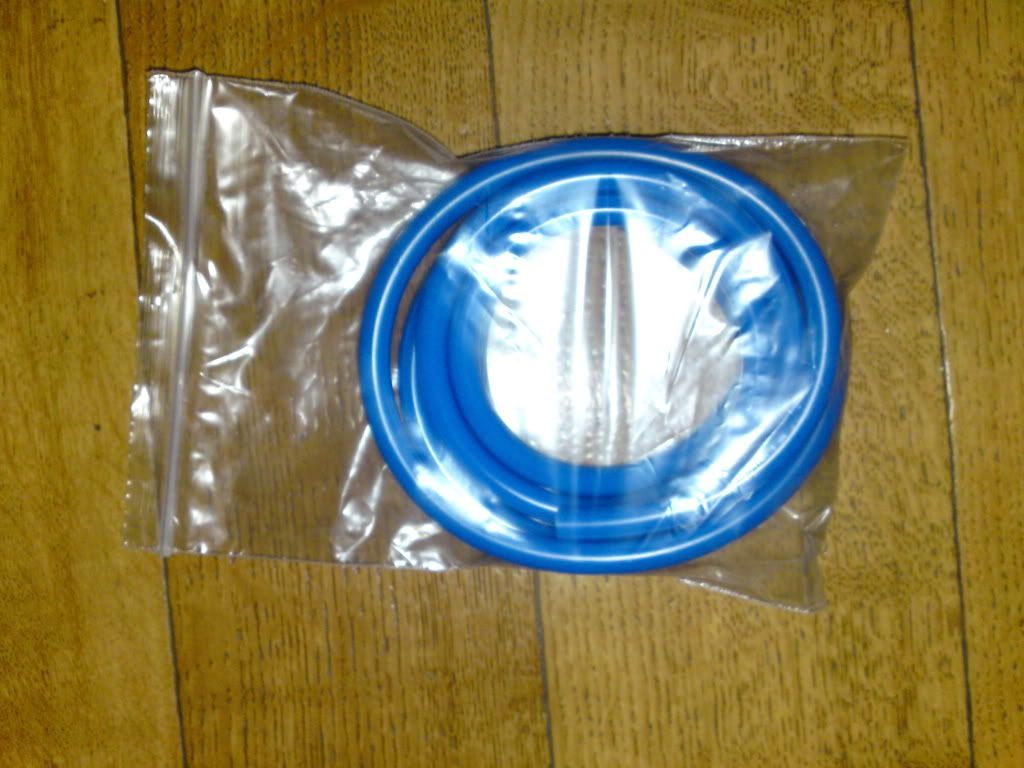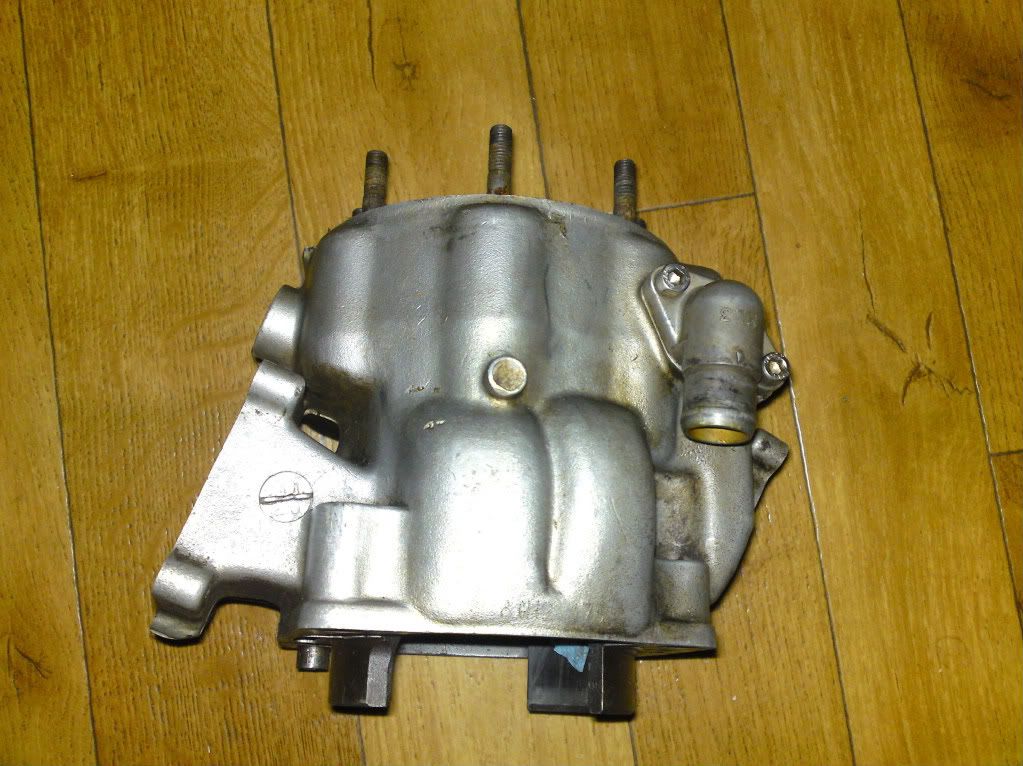 Waiting on the postie coming back with more Stuff