The aim of this project is to have a Supermoto setup dirtbike that I could ride daily and have that "Fun" factor.
It all started with a Frame. I got a good deal from ebay for a 2003 CRF450R Frame. and also the fuel tank. At this time I have no idea on what engine to use for this build.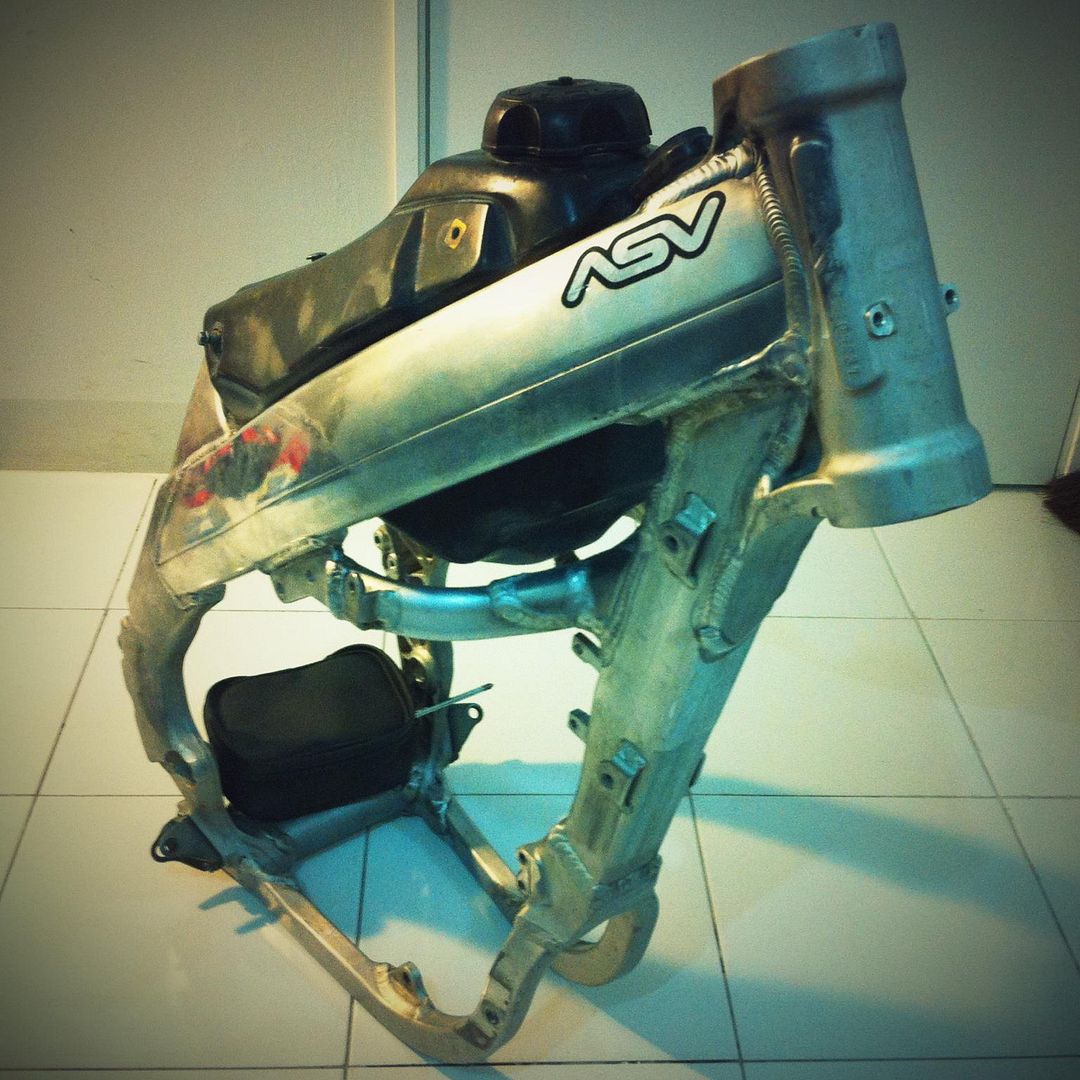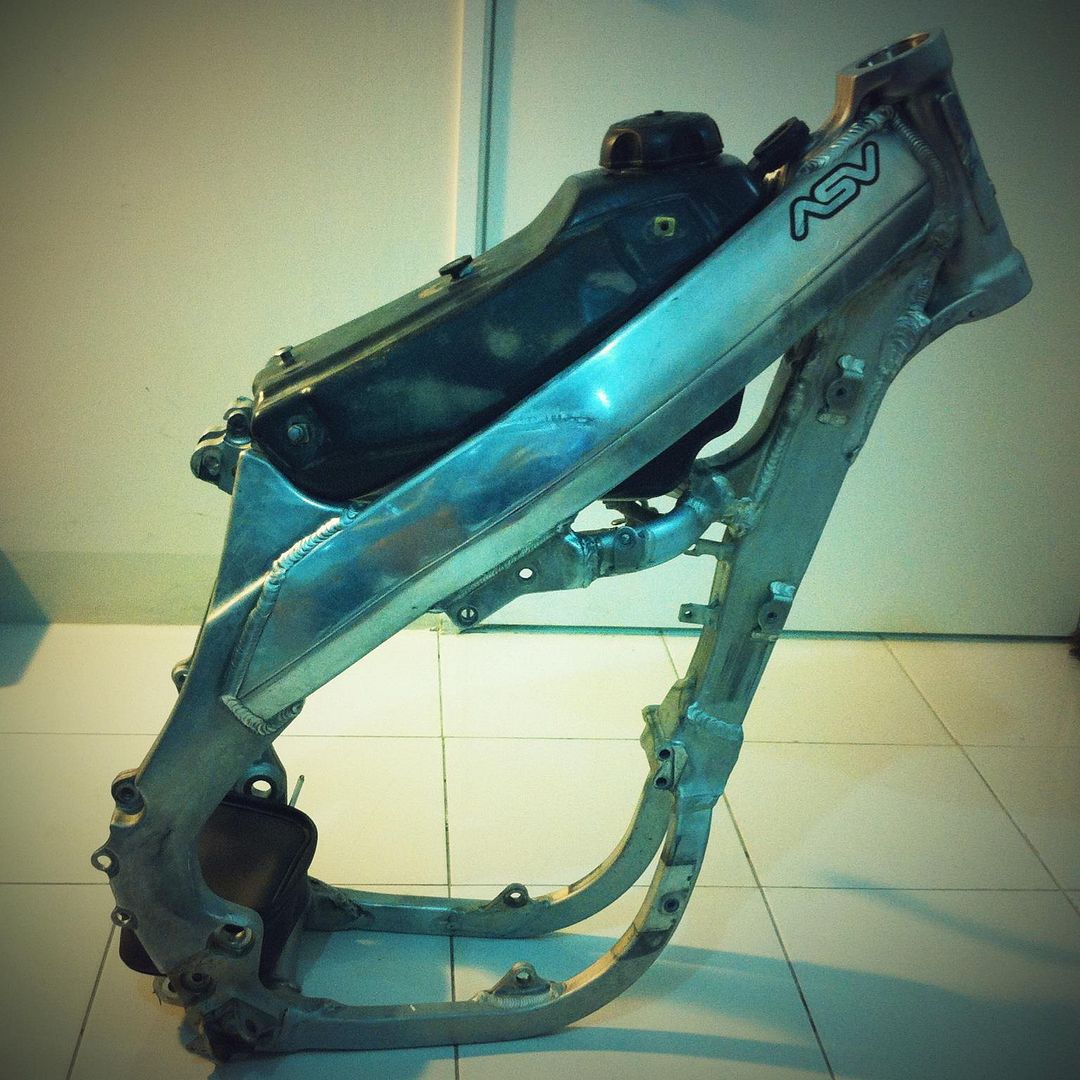 After having this frame and searching for inspiration, I found TAFFYMOTO's CR500AF build and decide that this is the look that I want to make for my build.
So the parts gathering begins.
Got the rear Shock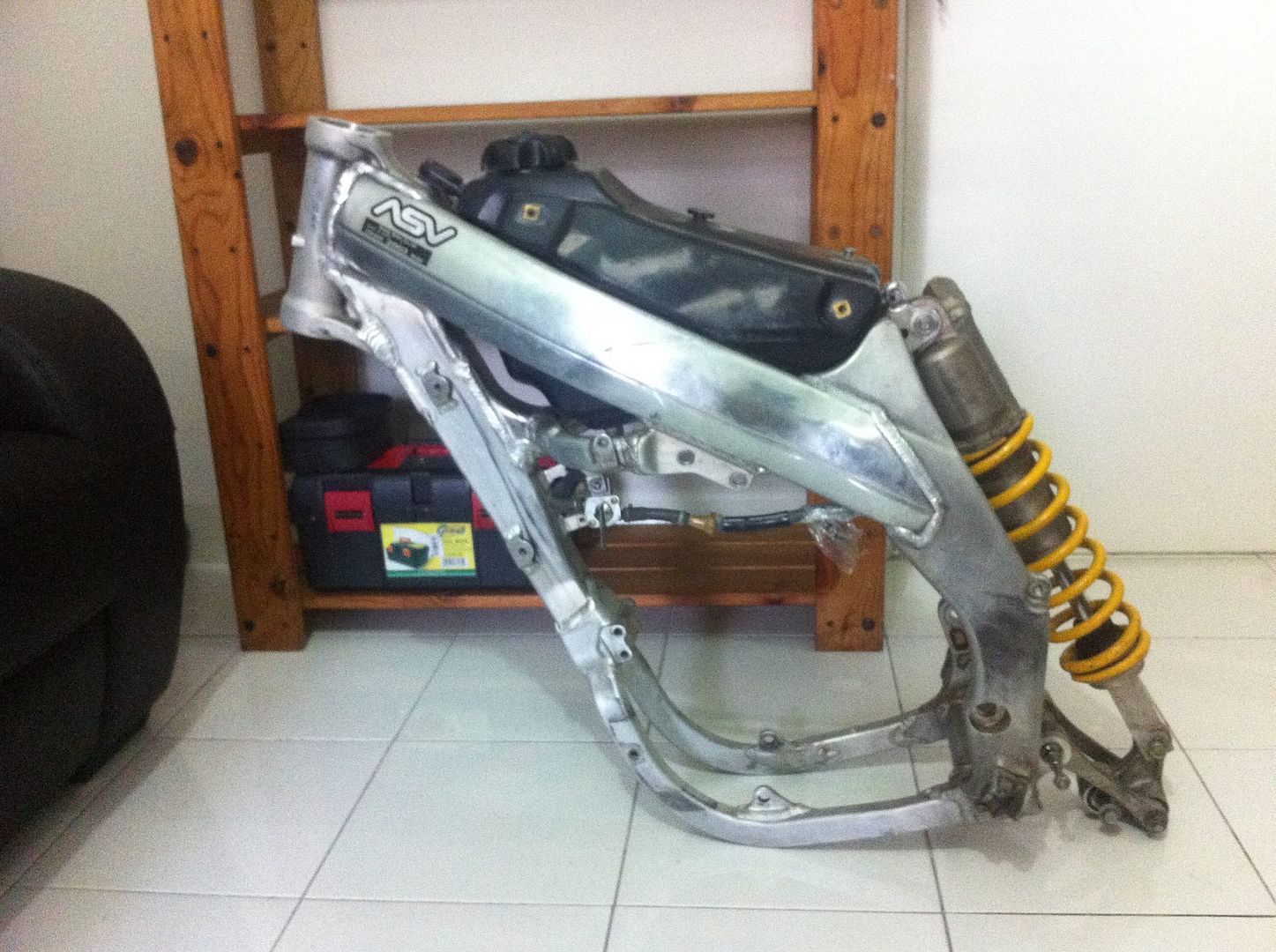 And then the subframe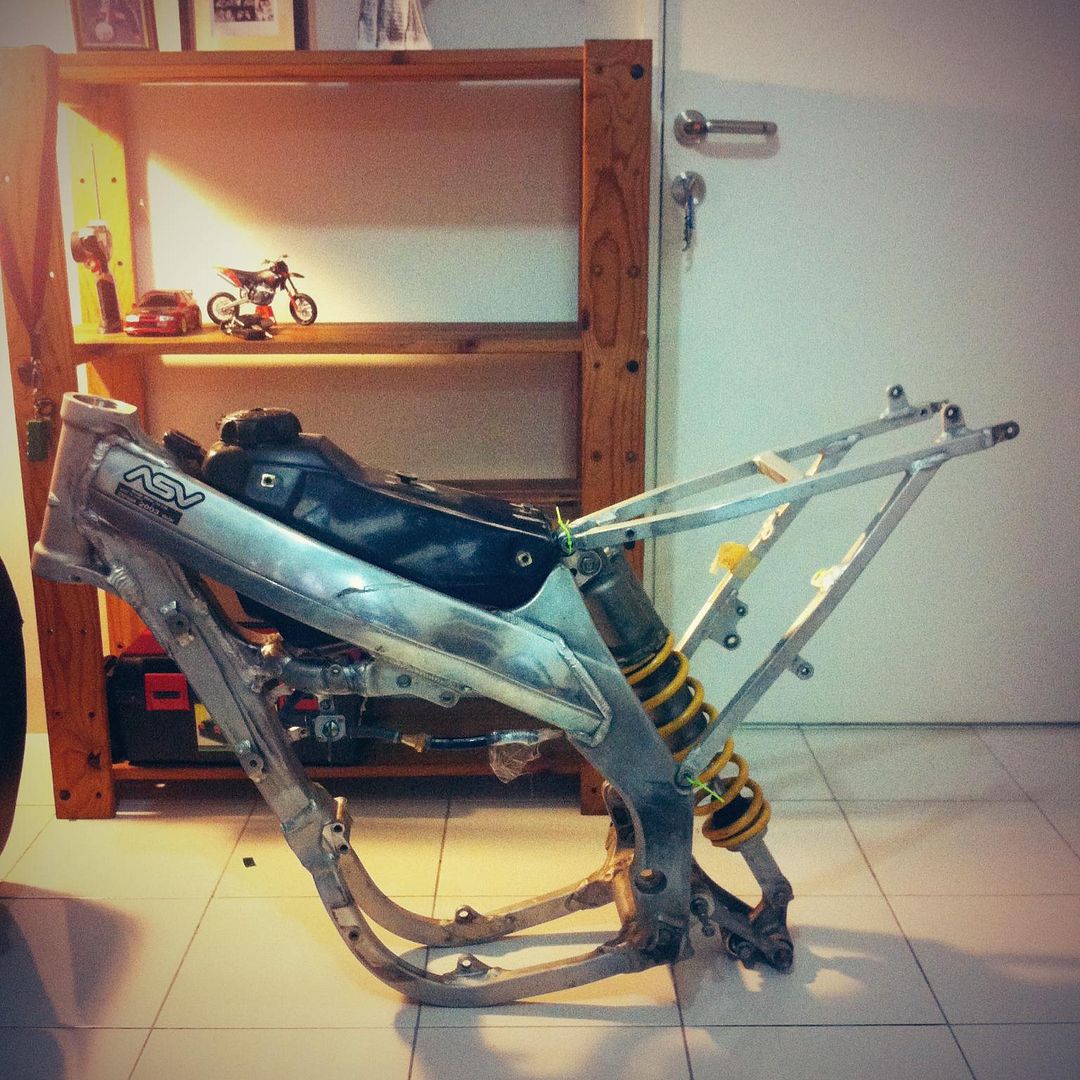 The Swing arm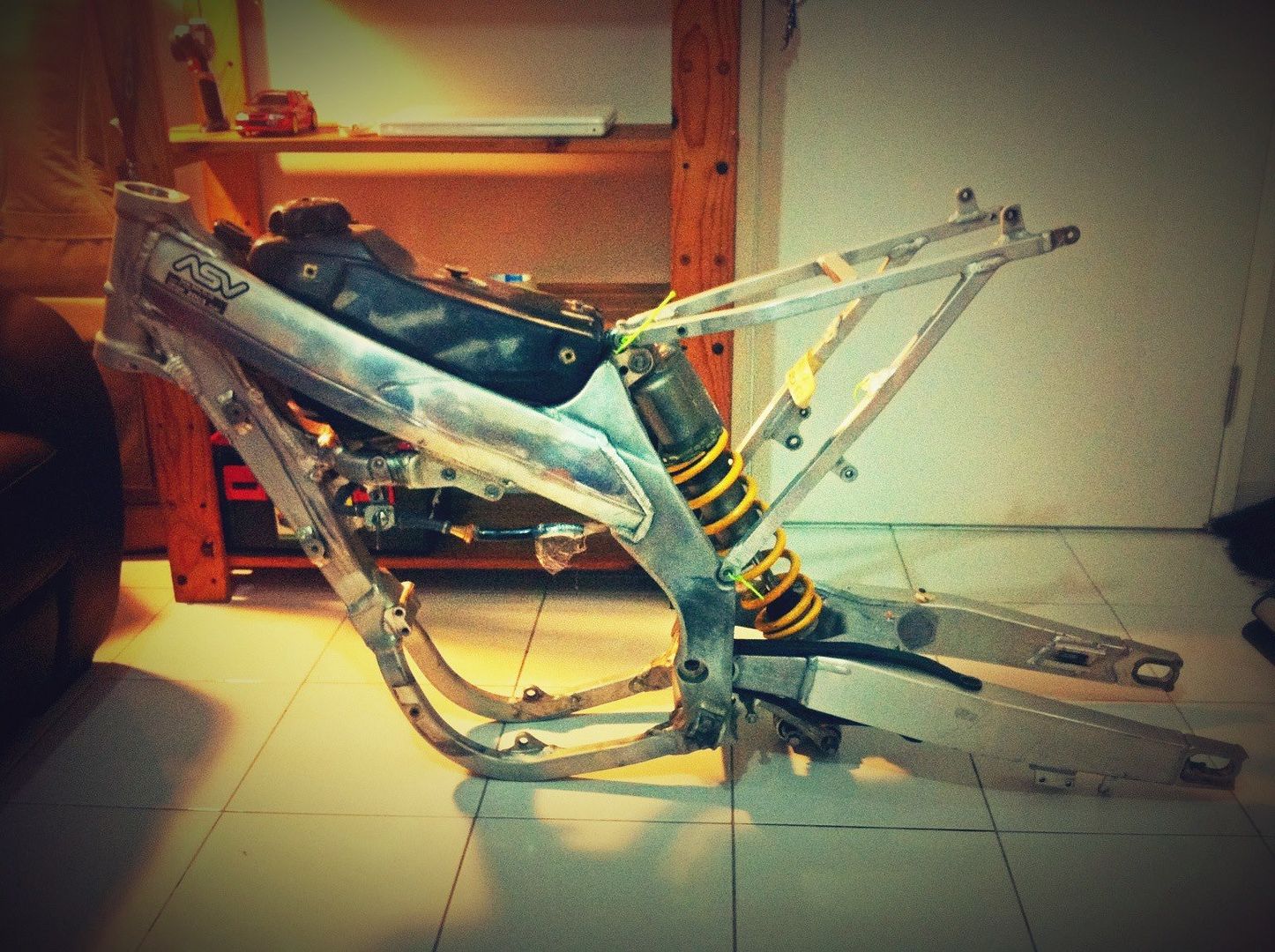 The seat
went overseas and do some plastics body shopping since its not easy finding parts here.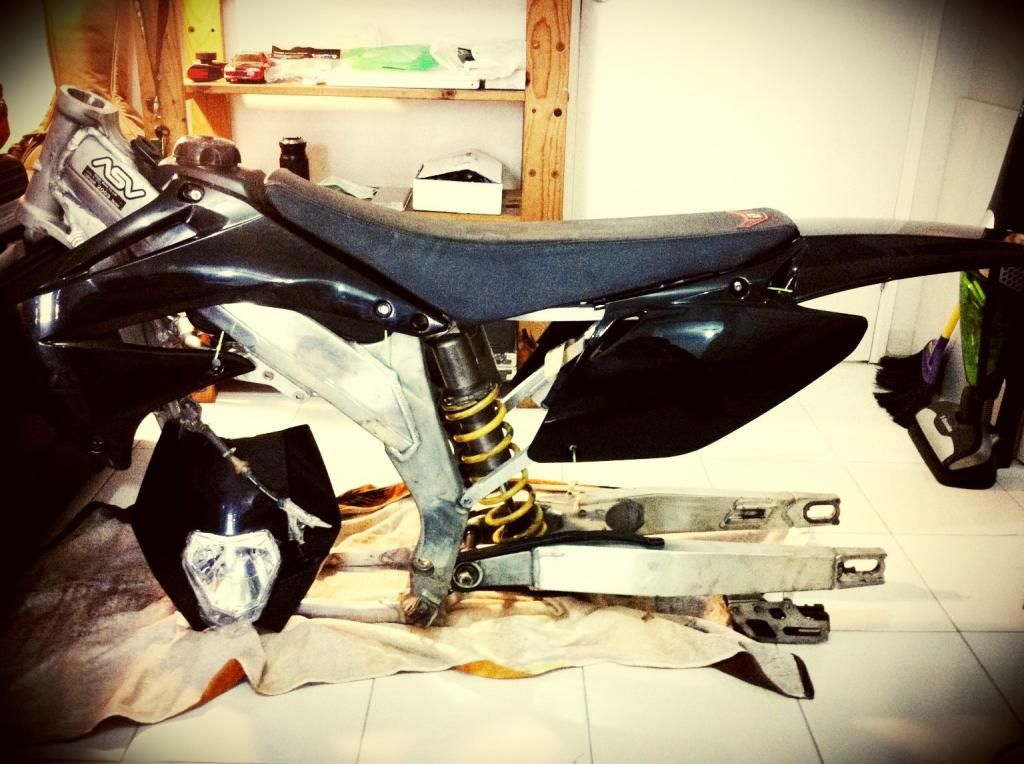 and after looking around for an engine, I decided to bought myself a 2011 WR250X engine for my birthday. Got it from friend of a friend. Complete with wiring and switches.
Went home right away and try to align the engine to the frame to see how it would look after fitted.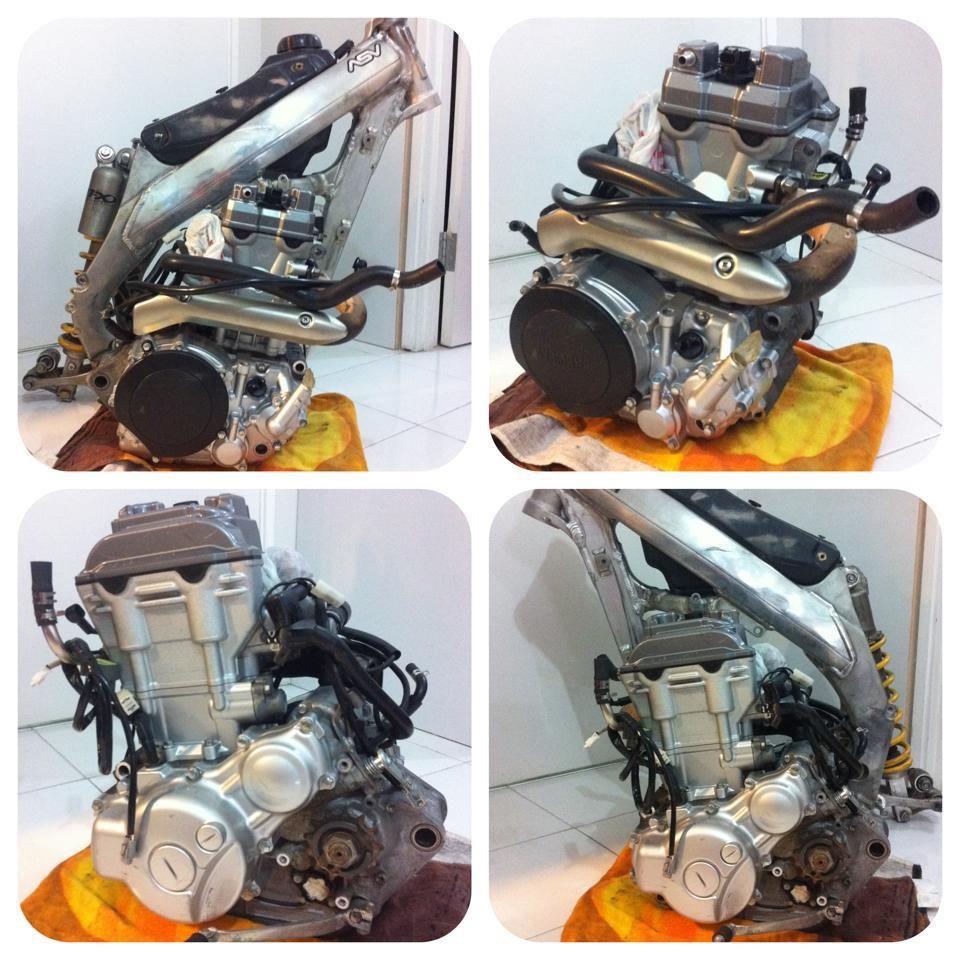 Tried to fit the engine to the frame myself, and I FAILED :hmmm:
Here's the simulated image for this bike.
More parts coming in, this time the front forks assembly and brakes.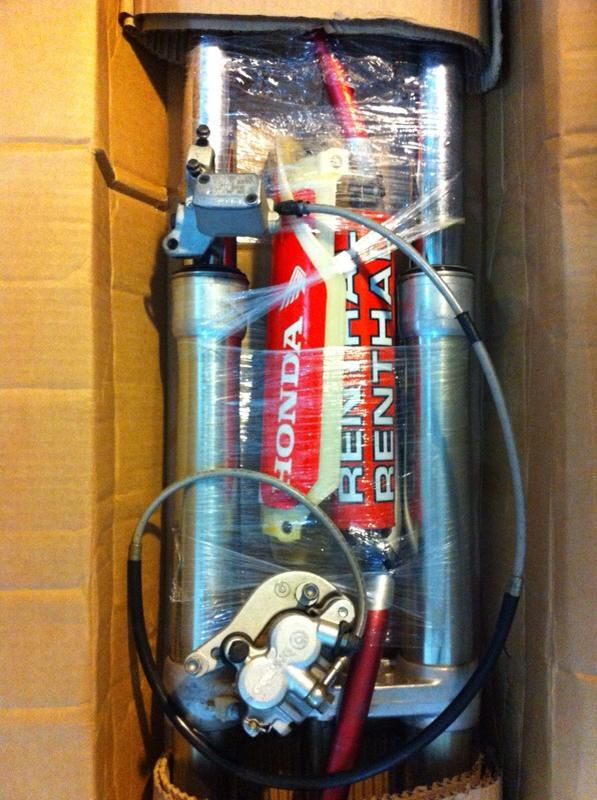 and one of my favorite part, I got a really good deal on this Akrapovic can. Originally for KTM250. Still in good condition.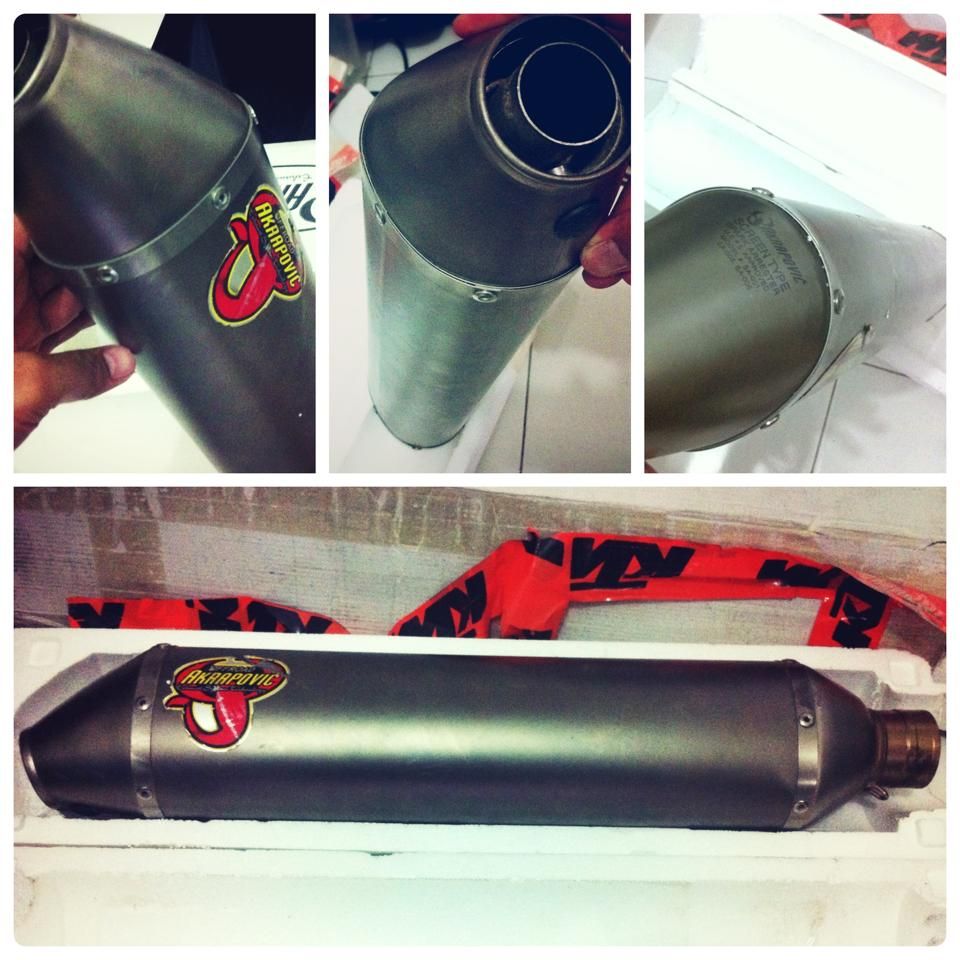 Bought a new rims 3.50 Front and 4.25 Rear. Fit it with new Avon Distanzia 120-70 and 150-60. with KX250 hub (because the CRF has 32 hole hub. I need the 36 hole), Vortex 47T rear gear. (I lost the pictures of the wheelset being build. Still looking for it. Will update soon)
At this point, I have to move the build process to my friends' garage. Its time to fit the engine.
They did manage to fit the engine into the frame. but at this point, we were unable to align the engine mount axle with the swing arm axle.
Meanwhile I have my own home project on restoring the Akrapovic Titanium can. Cleaning it and give it a new stickers.
Oversized 320mm Moto Master for the front disc brake.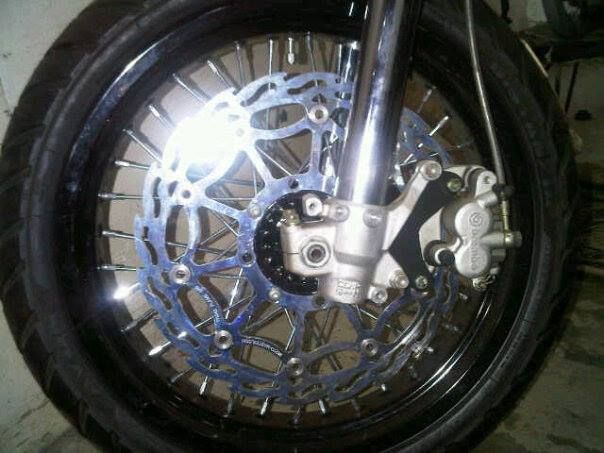 After a while, finally got the alignment for the engine and swing arm axle.
But, there's a new problem. the front engine mount got no clearance with the engine cradle..no other choice but to cut and make a custom bottom engine cradle.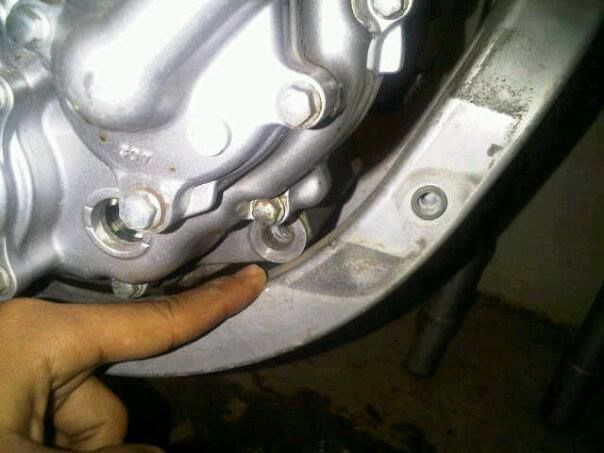 Cut it off.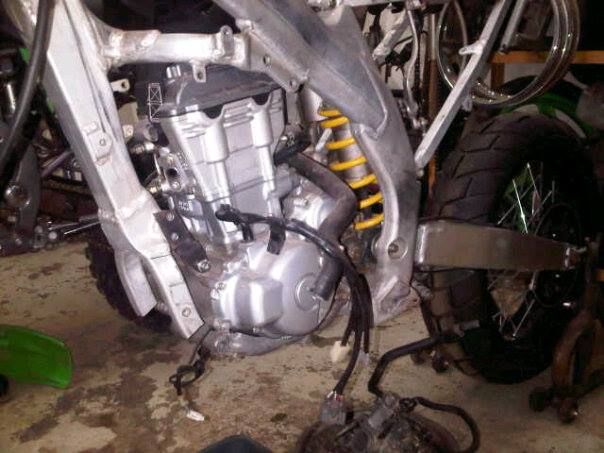 After curving the bottom frame cradle a little bit, the bottom frame cradle are welded back on, and the engine fits and sits nicely.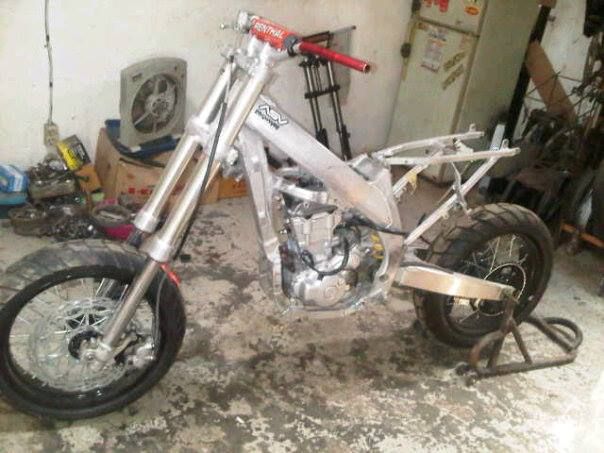 Moving on, The standard fuel tank are not build for an injection engine. Because it has No Fuel Pump inserts. So fuel tank custom fabrication are needed. This is the aluminum fuel tank fabrication. Inspired by the 2013 Suzuki RMZ aluminium tank
This is the reference tank from FrankMX parts.