Of course!
The truth is, that Bucobuco is a fake trademark created by a couple of friends of mine and me, to spread this mod. :lol: It's on the funny side of mods and supermotos.
My buddy's version is the classic hole, drilled in the front part of the seat, right upon the throttle body. Then he put a plastic cone (used for subwoofers) and a metal net. Very well handcrafted: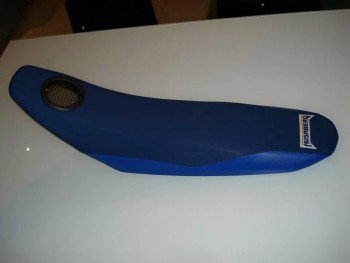 This mod is very clean and race-looking, but not rain-proof. But he uses his Berg mostly on track days, and I think he doesn't rides when it rains.
My version is road-oriented, so I just cut 2 plastic triangles out of the side fairings: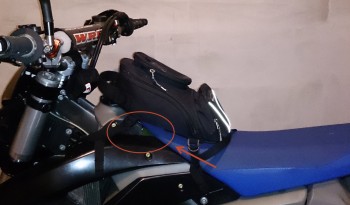 It's rain-proof, and if I carry a bag (like in this pic), the holes still take air from the side.
Both mods have the same result, hp and torque improvement at all rpms
The drawback (on road use at constant speed) is that the noise is quite pesky and it breaks your eardrums.. But when you go full throttle is a real delight :lol::lol: