Bonjour à tous !
Ayant eu la chance de couvrir le H-Games III à Carignan qui a eu lieu les 10 et 11 septembre 2011 dernier, juste derrière le magasin Eskape.ca et le H-Grégoire, voici quelques photos des pilotes présents pour cet événement de Supermotard, VTT, mini-motard et de Freestyle !
Si vous étiez présent durant l'événement mais n'avez pu venir chercher vos photos, vous pouvez toujours les récupérer en commentant sur mon blogue via ce billet :
http://alexandrepoitras.com/blogue/?p=502
Simplement m'indiquer votre numéro de pilote et une brève description de votre moto et je prendrai contact avec vous par courriel.
---
I had the chance to cover the H-Games III in Carignan, Québec, this year that held on September 10 and 11, 2011, just behind the Eskape.ca and the H-Grégoire store, here are some pictures of the riders who were present during this event !
If you were present and didn't had the chance to get your pictures, you can still have them by commenting on my blog inside this post :
http://alexandrepoitras.com/blogue/?p=502
Just give me your rider number and a brief description of your bike. I'll get in touch with you be email.
Enjoy
Blackbird
(
from
www.m4e.com
) était présent avec ses comparses de mini-motards ! /
was present with his mini-motos partners
.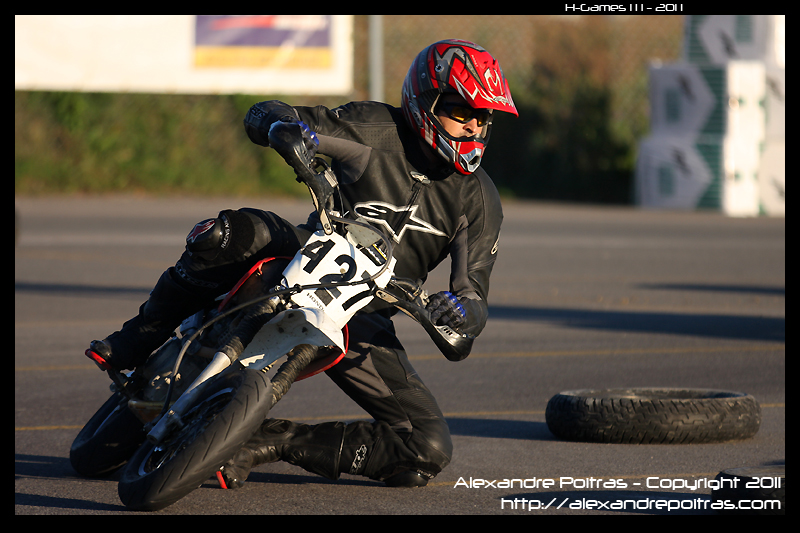 Freestyle :
Éric Laplante
et/and
Max Pilon
étaient présent sur place pour nous offrir tout un spectacle de Freestyle!!! /
were present to offer an incredible Freestyle show !!!
Éric Laplante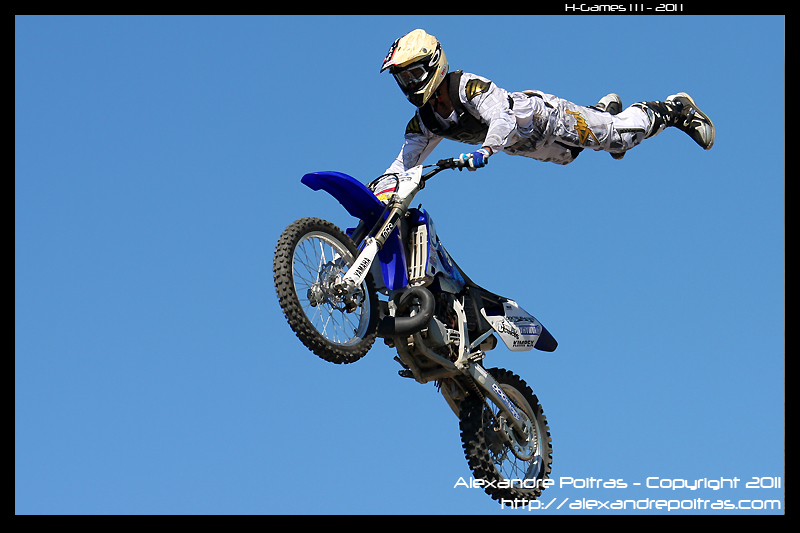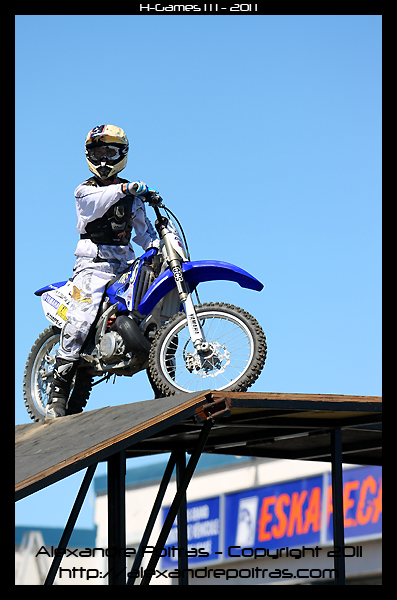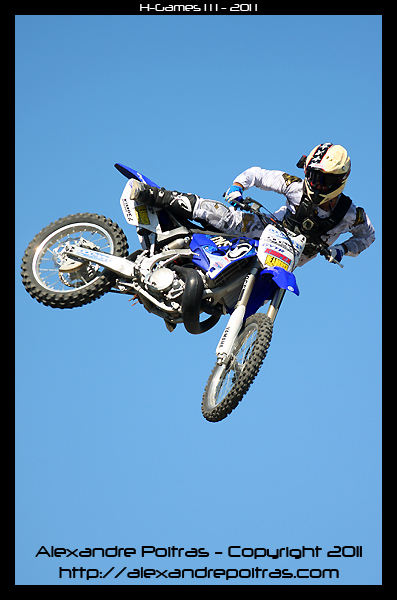 Max Pilon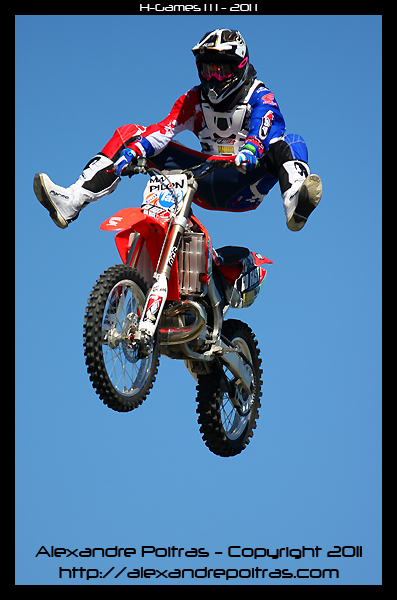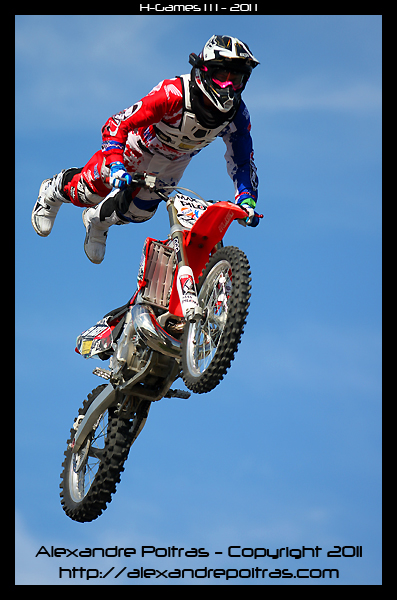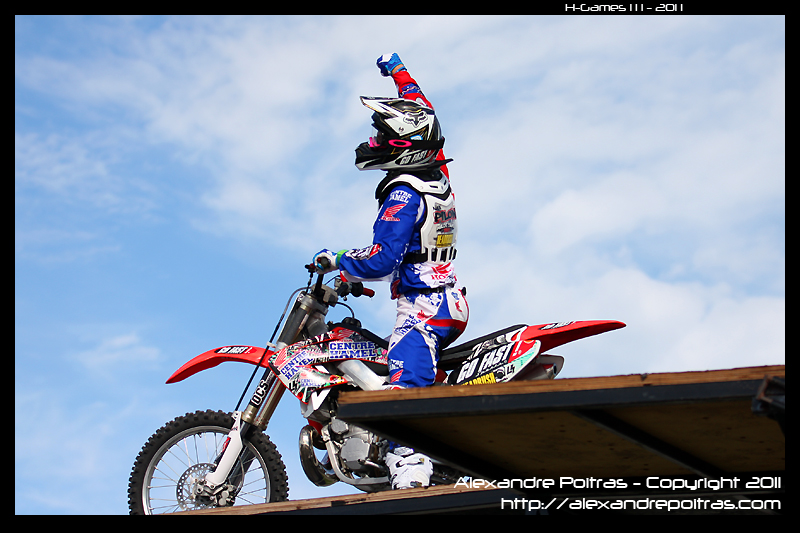 SUPERMOTARDS / SUPERMOTOS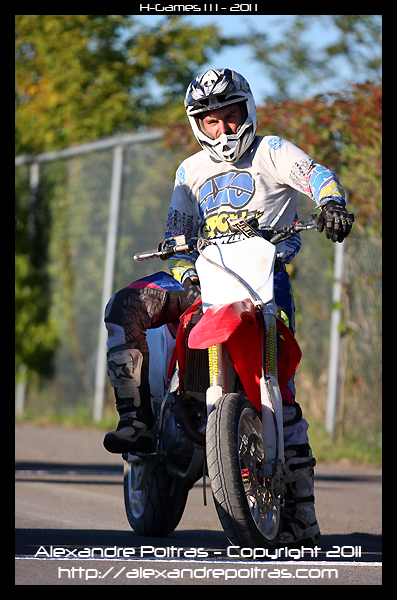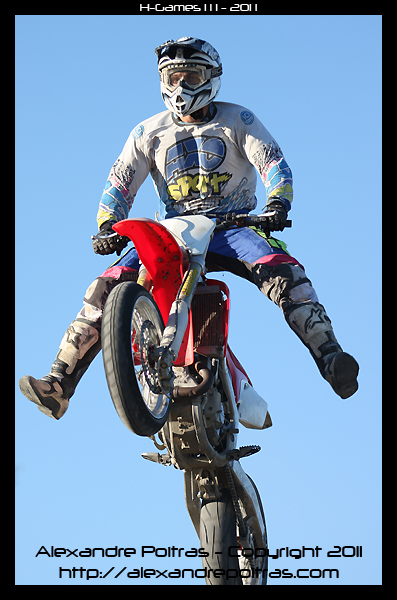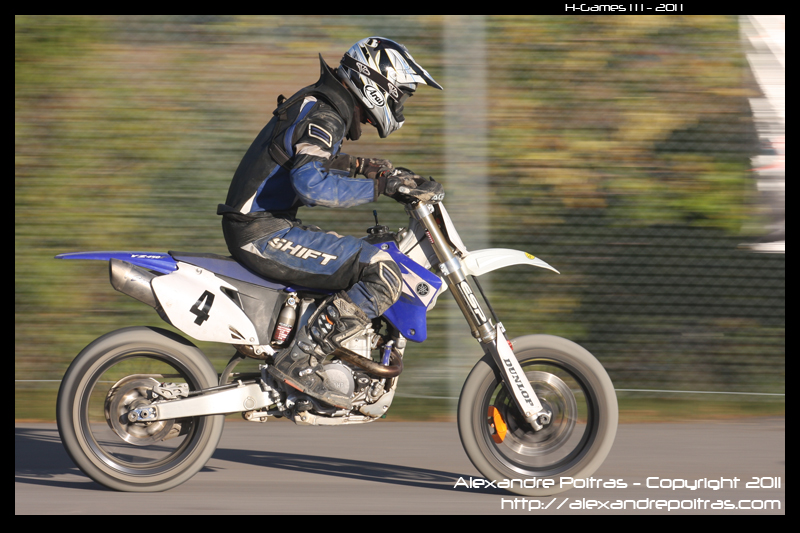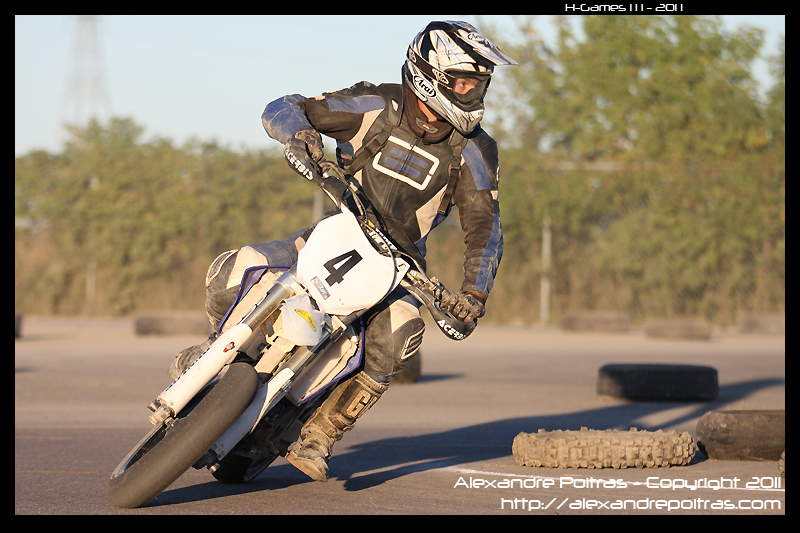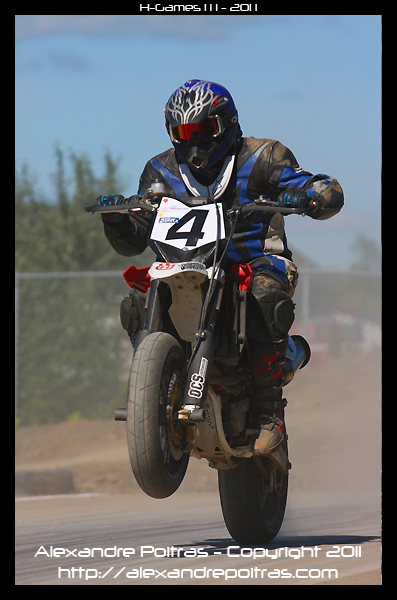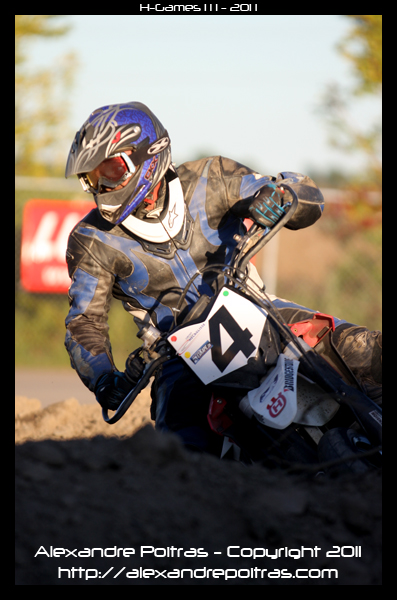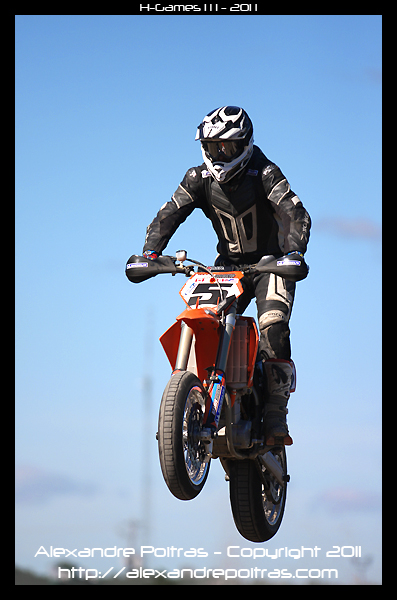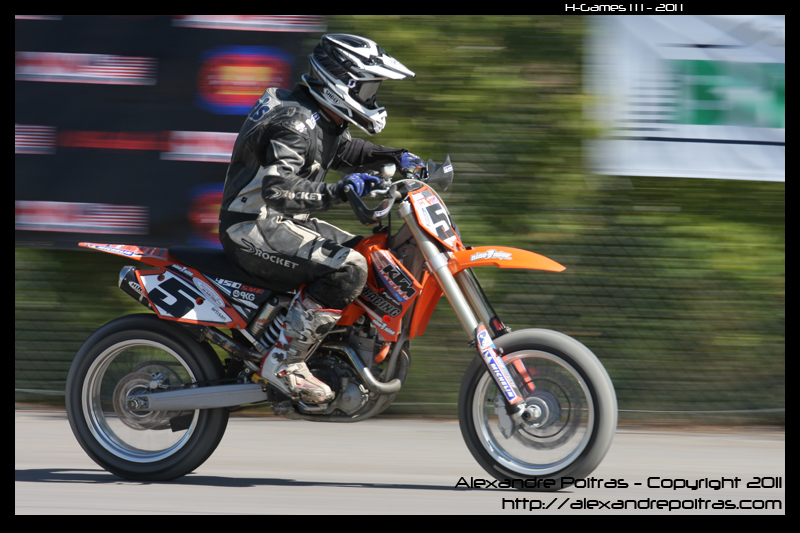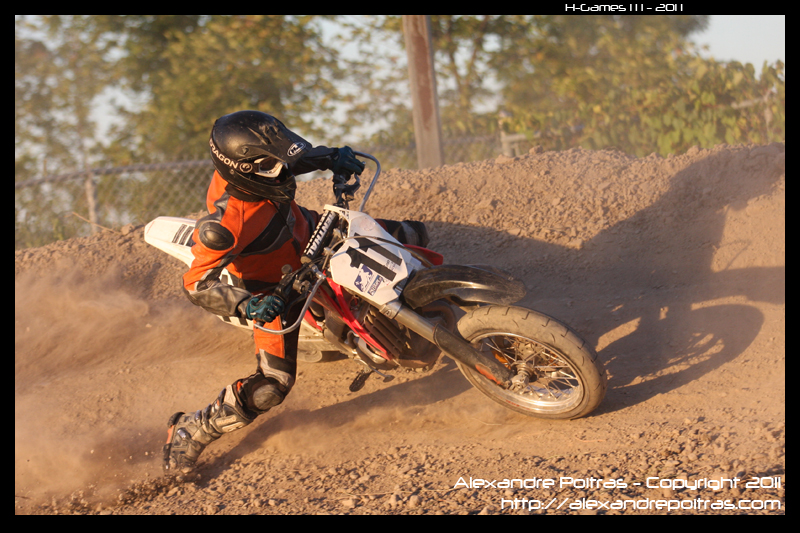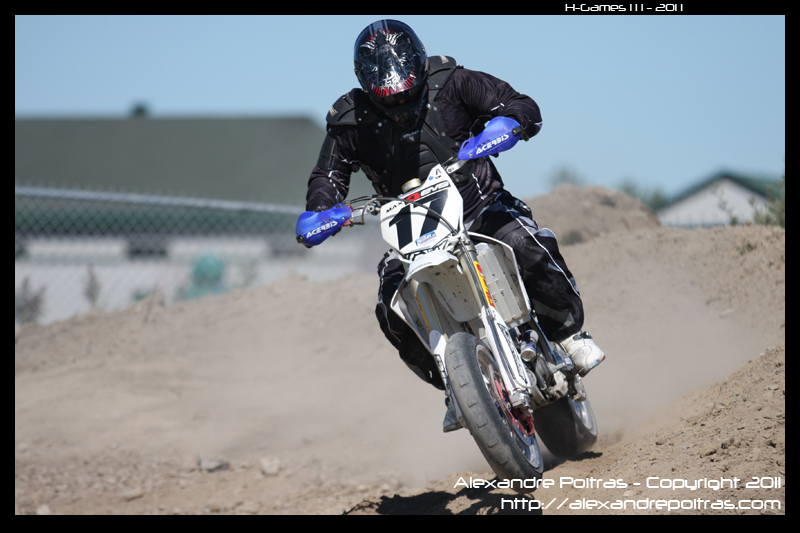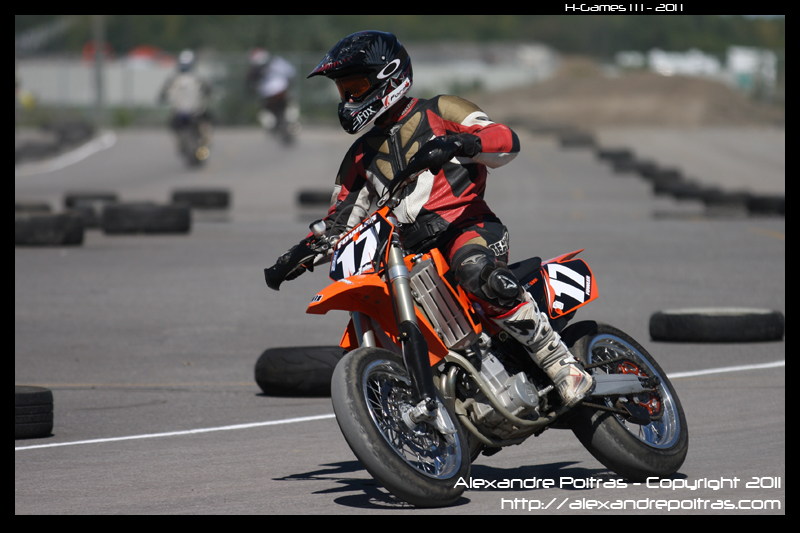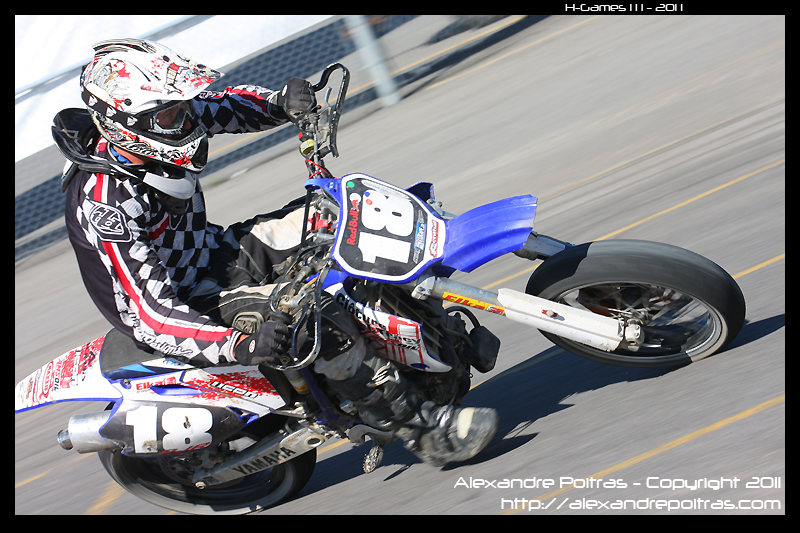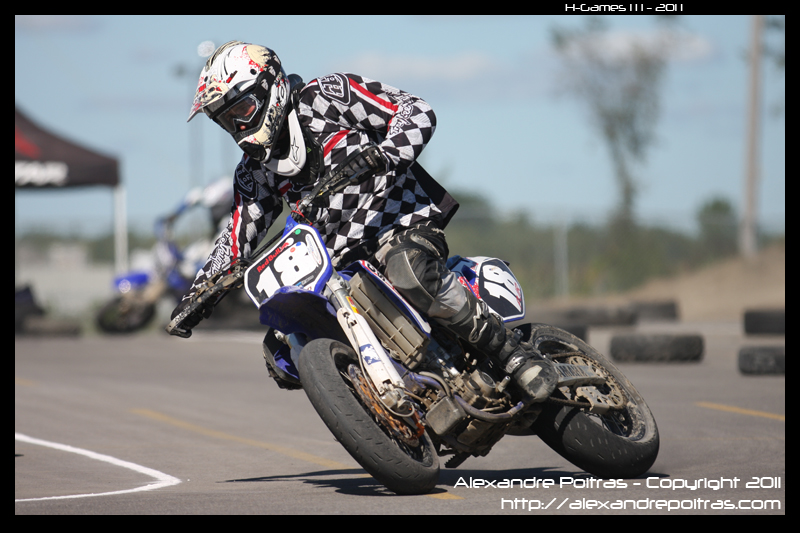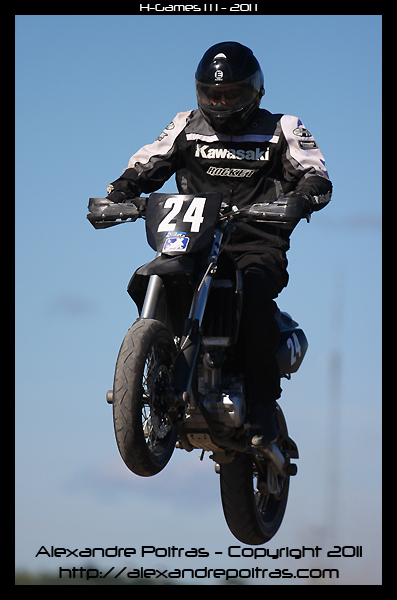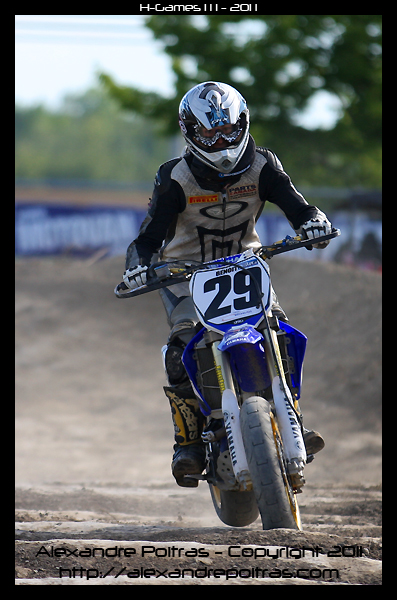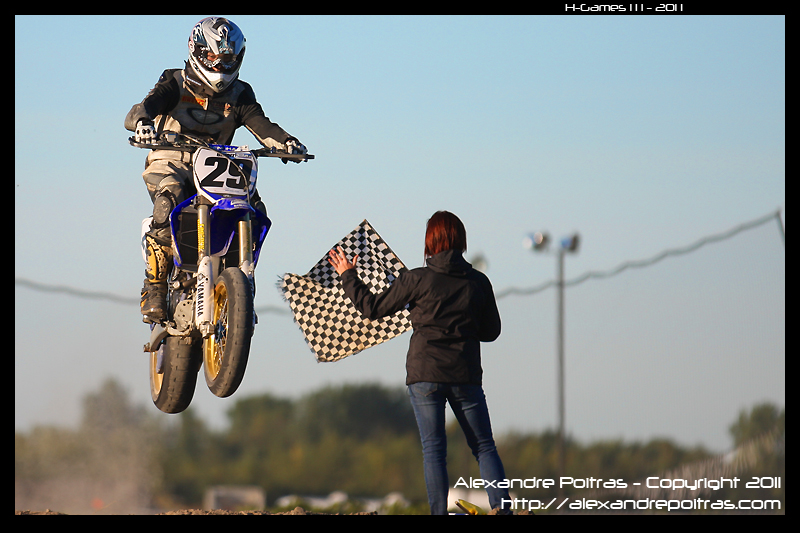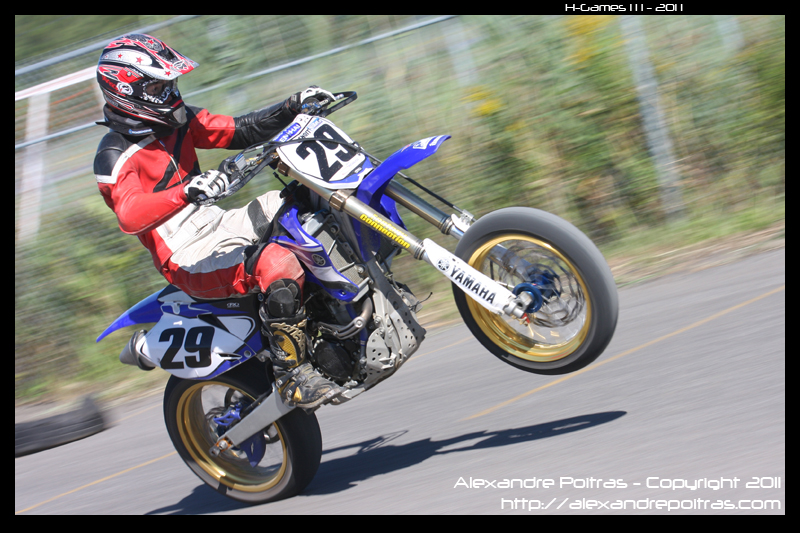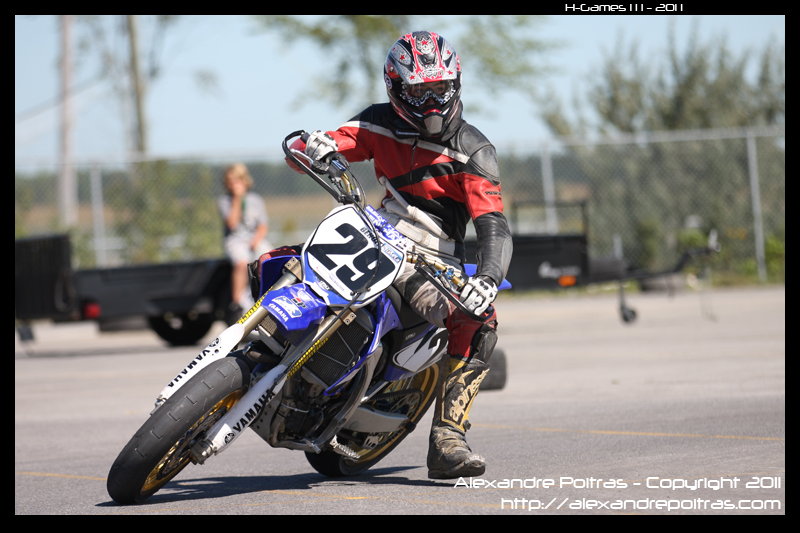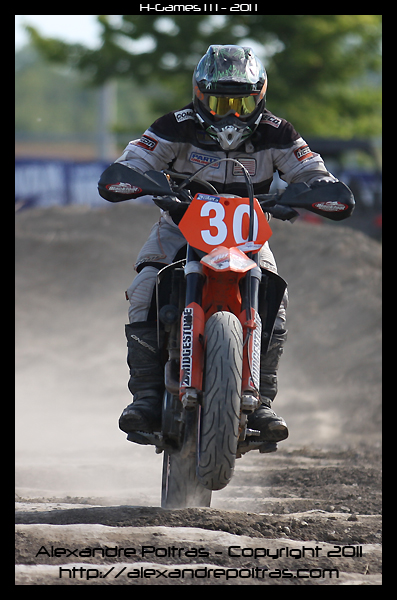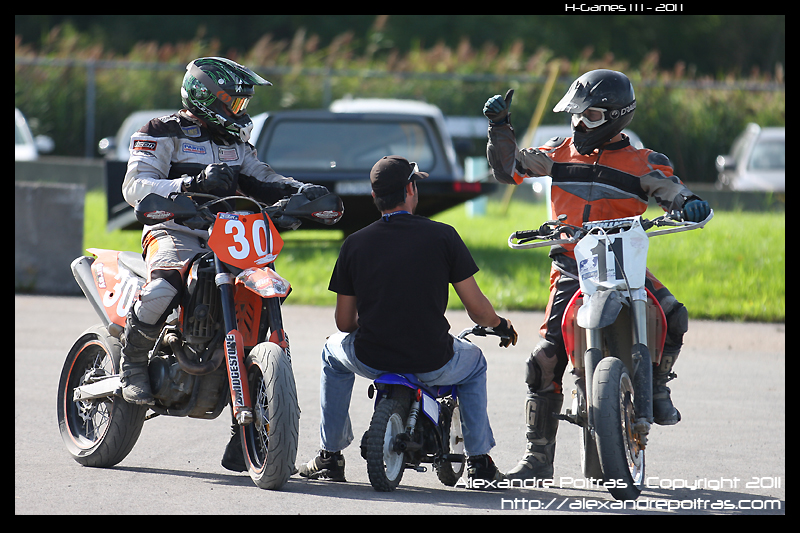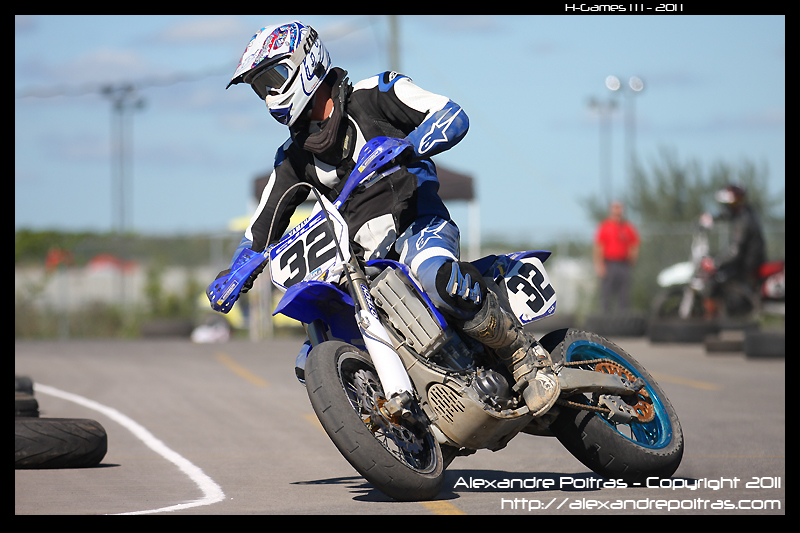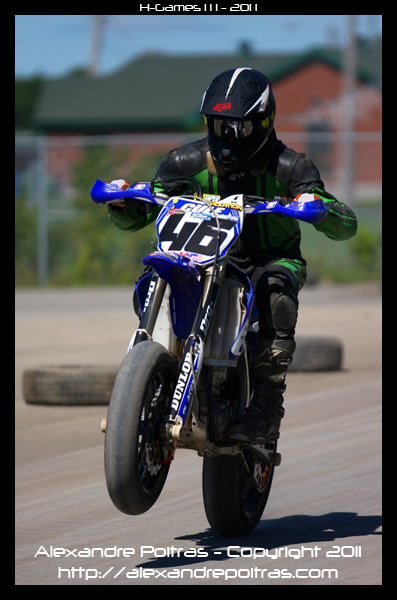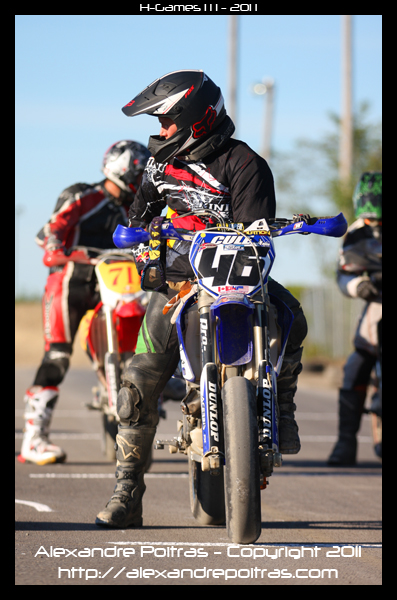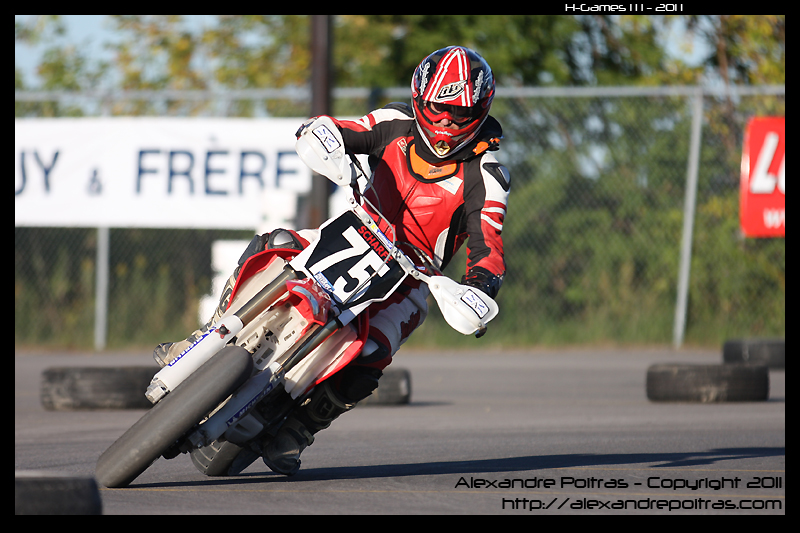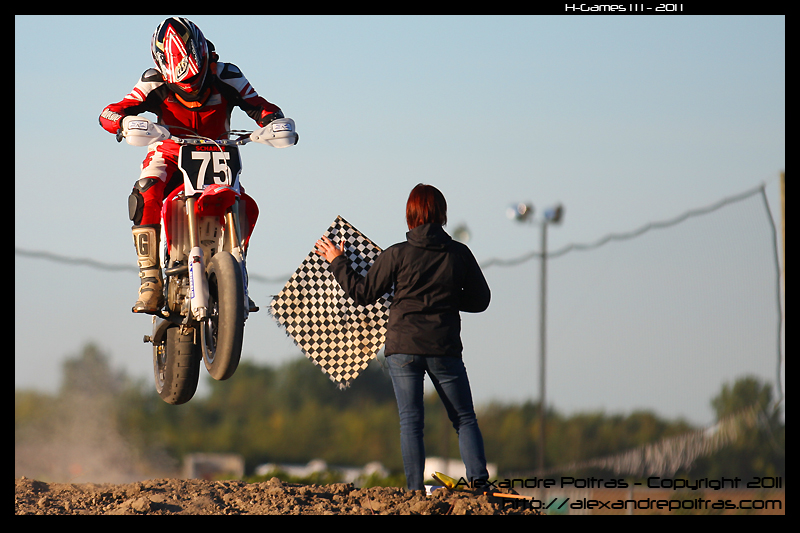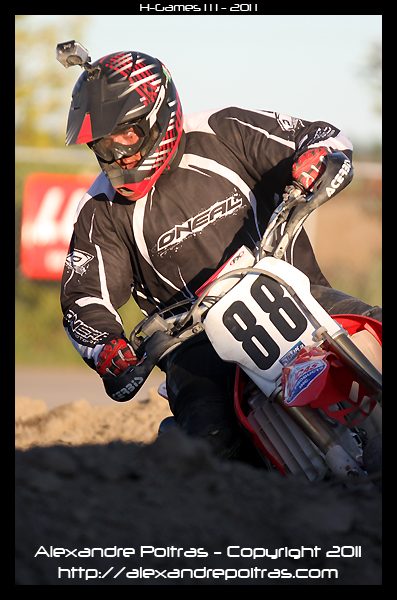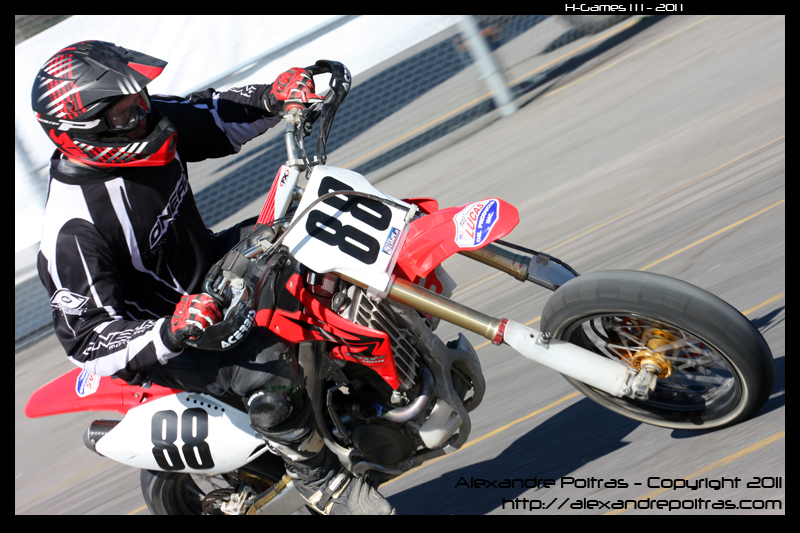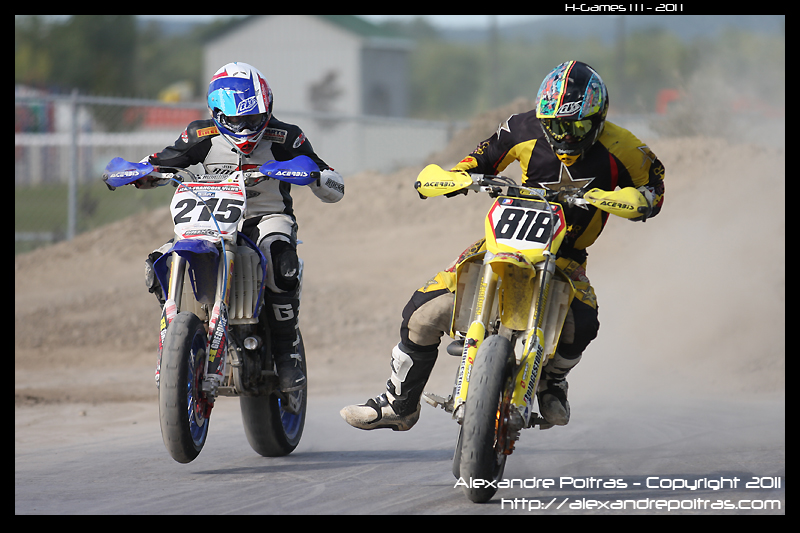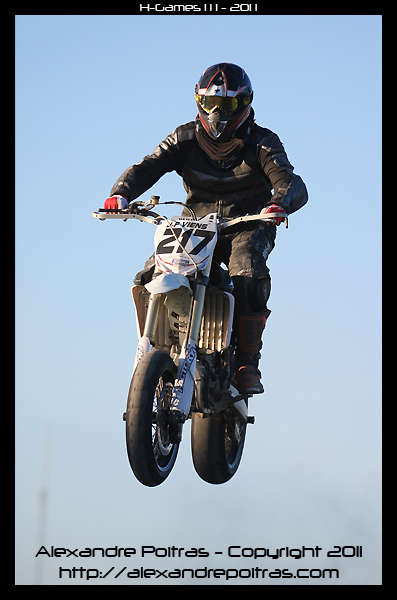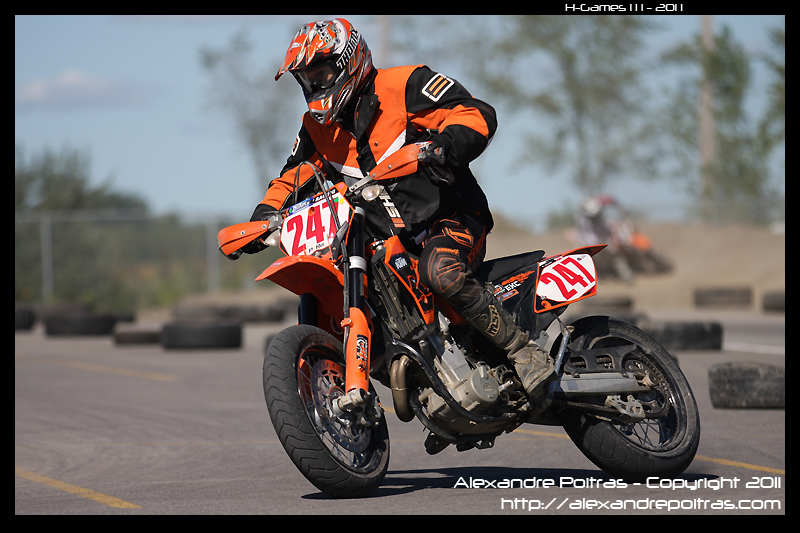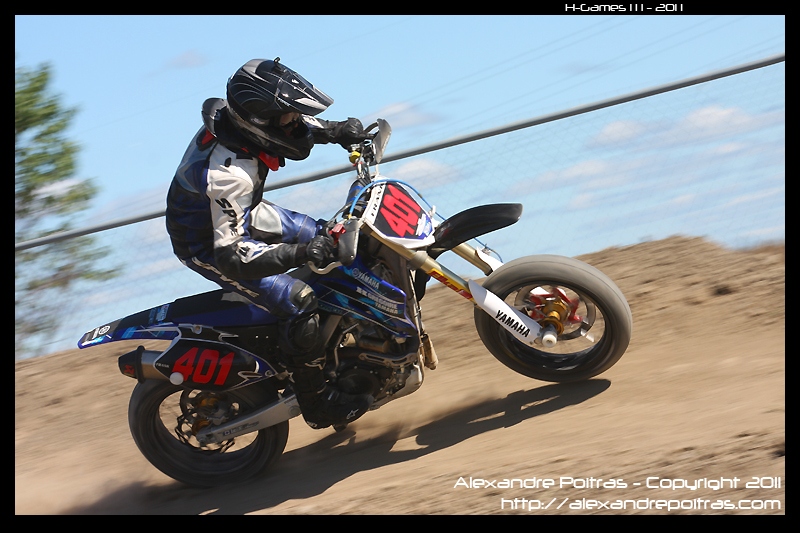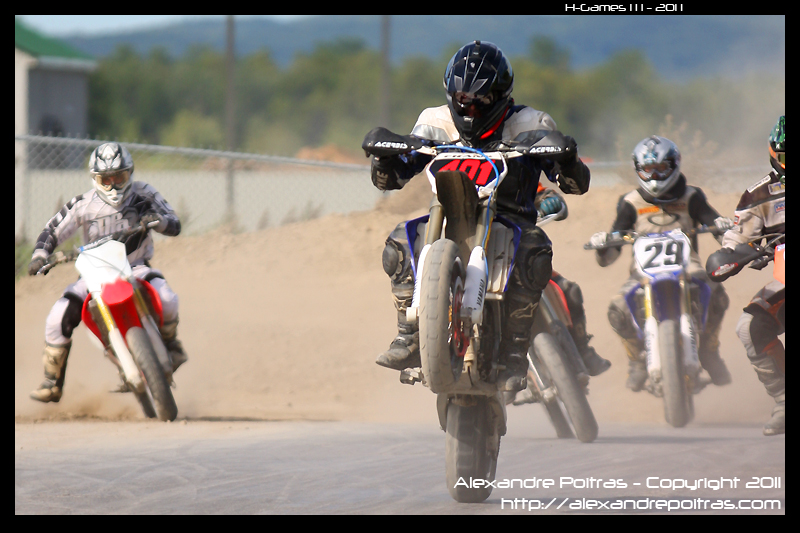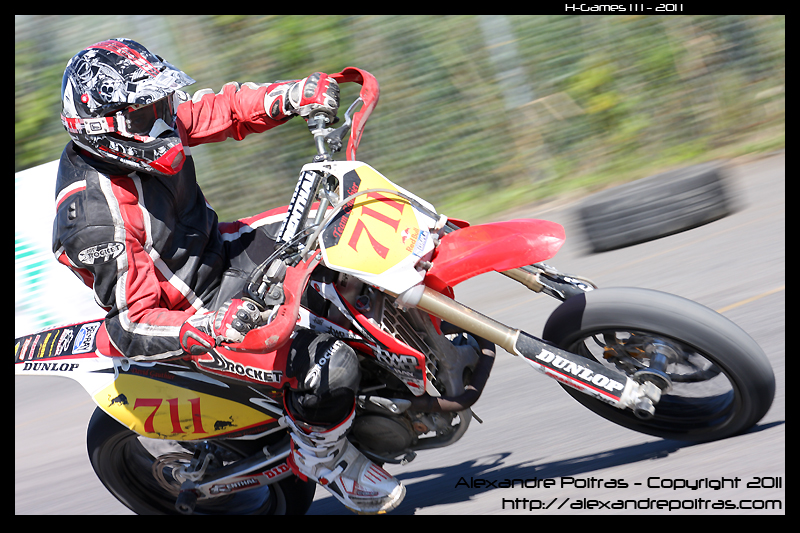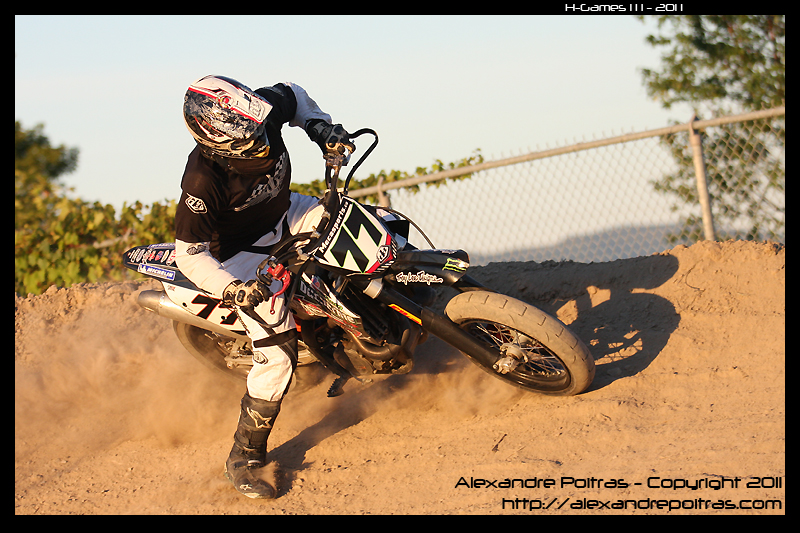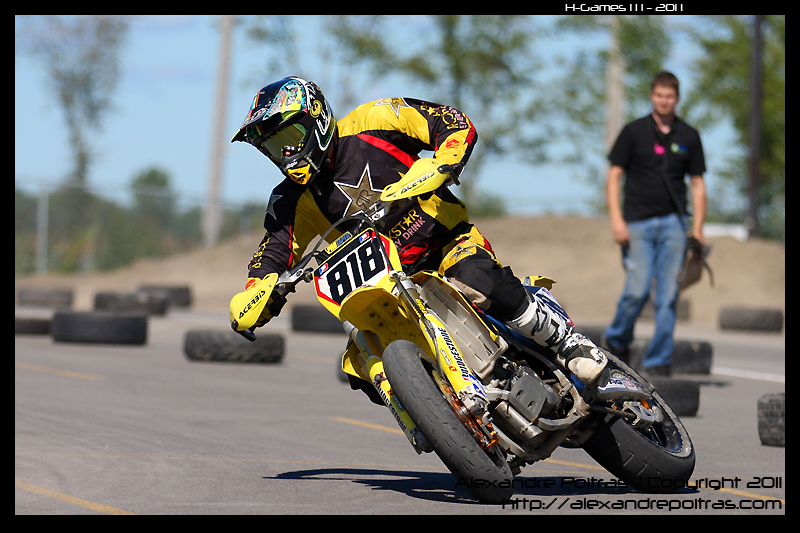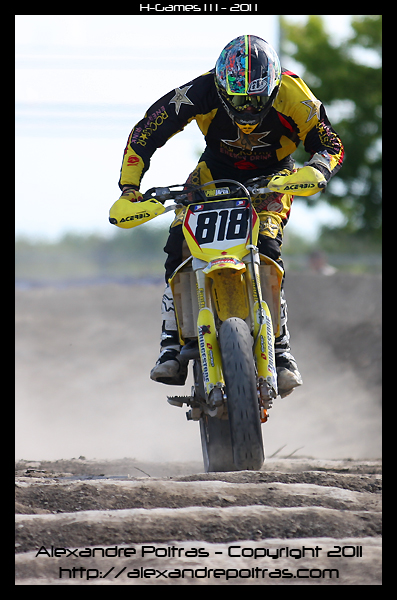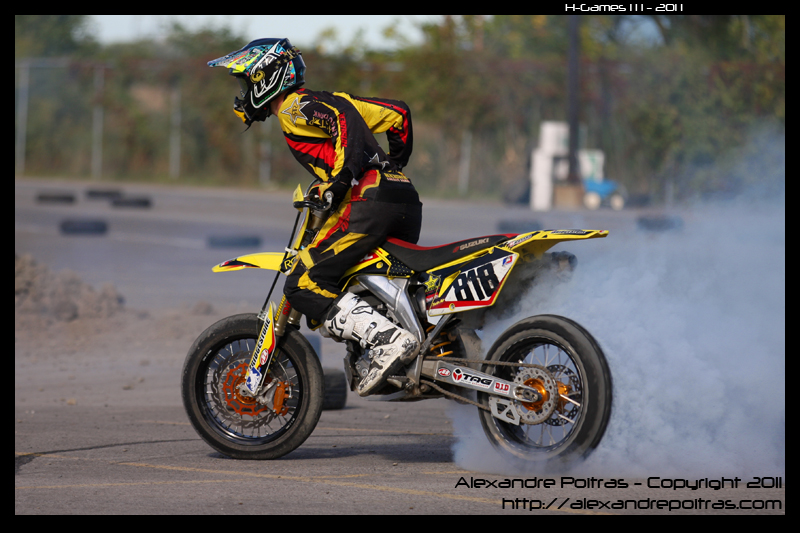 VTT - SUPERQUADS