Discussion Starter
·
#1
·
Hey guys,
Someone linked this site from customfighters.com, I have a 01 gsxr600 streetfighter that I love. Once I saw a fightered tard, and then going through a lot of this site's supermotard pics, I just fell in love with these bikes. Bad, hooligan machines.
So, I have been riding for two years in august, Had a 89 ex500 for about 1000 miles, then sold/gave it to my little brother and bought my 01 600. I'm 5'9", but I have short legs. I think my 600 has about a 31" seat height. And it is fine, I feel very comfortable on that bike. I want to do some off/on road stuff with this bike, mostly riding just on some trails every once and while and then being able to rip it around town and some twisties.
As I'm sure you know, i found in my research that most of these sumo's have pretty tall seat heights, due to longer suspension travel. So is this even going to be possible to find a pseudo comfortable motard out there? The couple I was looking at:
husky sm610
Suzuki Drz400sm
Dr650se
Honda xr650r
Now I went and looked at the local dealer around here and they did have a 08 drz and it looked friggin tall. I realize that they seem tall when you sit on it, but once you're riding it, that really doesn't matter. But i do want something that is decently comfortable.
This kind of puts the dr650 at the top as they offer a short seat, 33 ish inches, which seems like something I could very well deal with.
Thoughts on altering things to make the above bikes more short-guy accessible? Shaving seat? Lowering the bike seems like a bad idea for a machine designed for suspension travel. Any opinions/ideas about getting the seat height a bit lower on the taller bikes would be great.
Site looks great, thanks for reading Here is a couple of pics of my 600: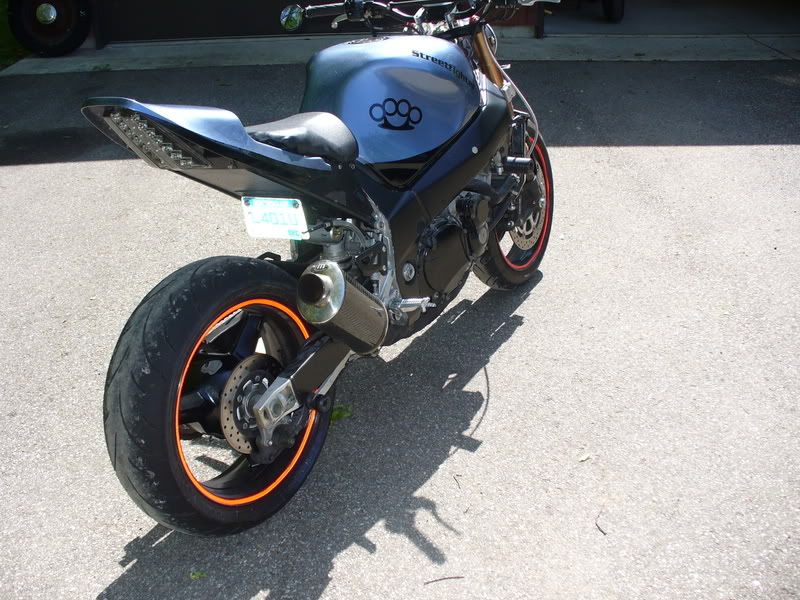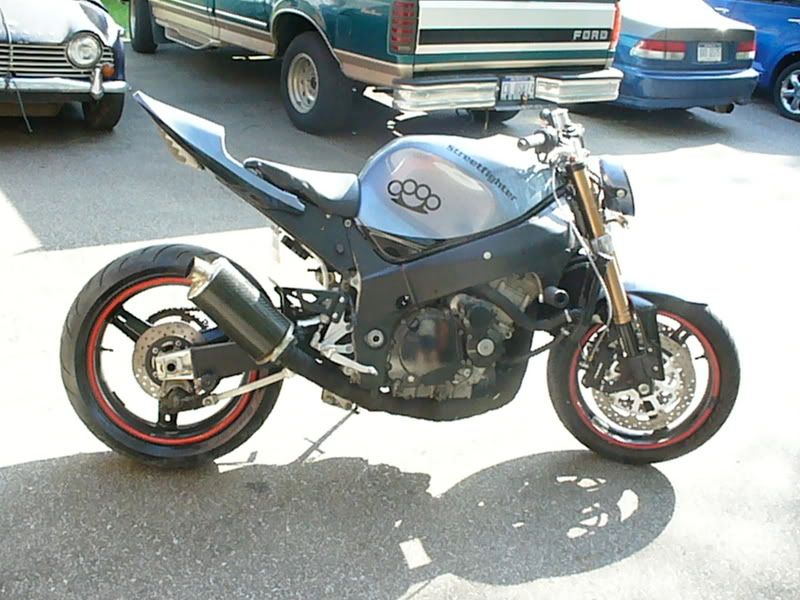 Nate