Discussion Starter
·
#1
·
well, I can't afford tire changes every month so no extra sticky for me. Save you comments on that issue.
I made 2 extra trips cause I didn't have a 27mm socket and I had to come back home for allen 6. After I had all the tools the operation took less than on R6 I had before. Not bad for a first time. Putting the rear back on was PITA though.
Here are some pics of my ghetto-fabulous lift etc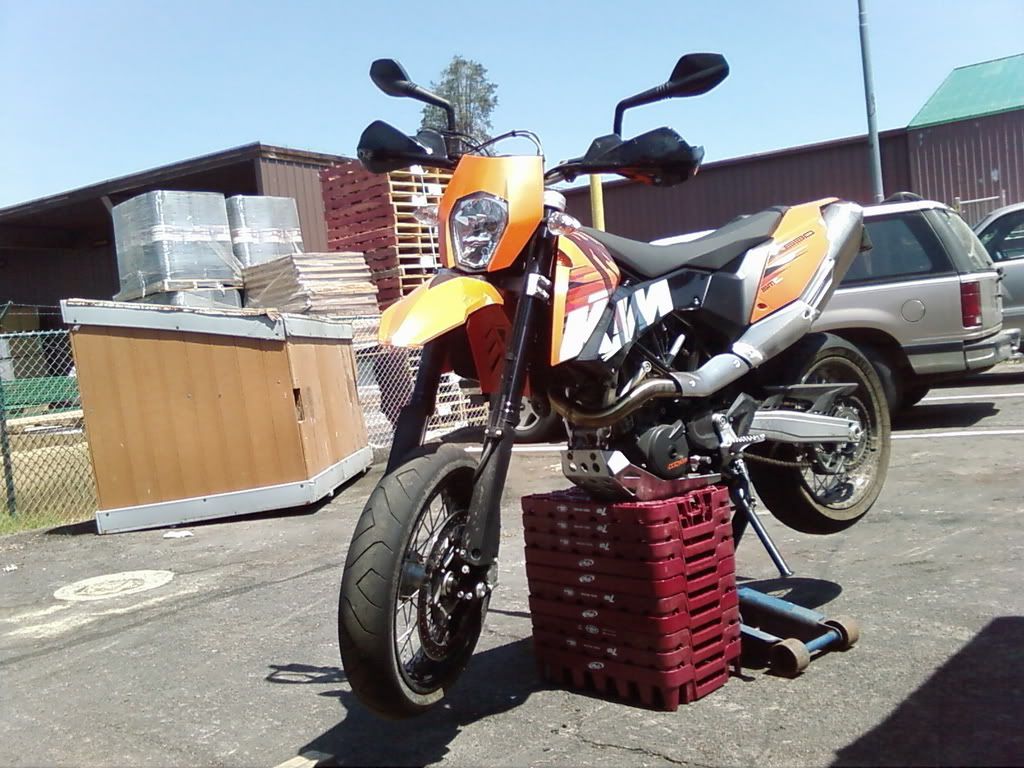 rear off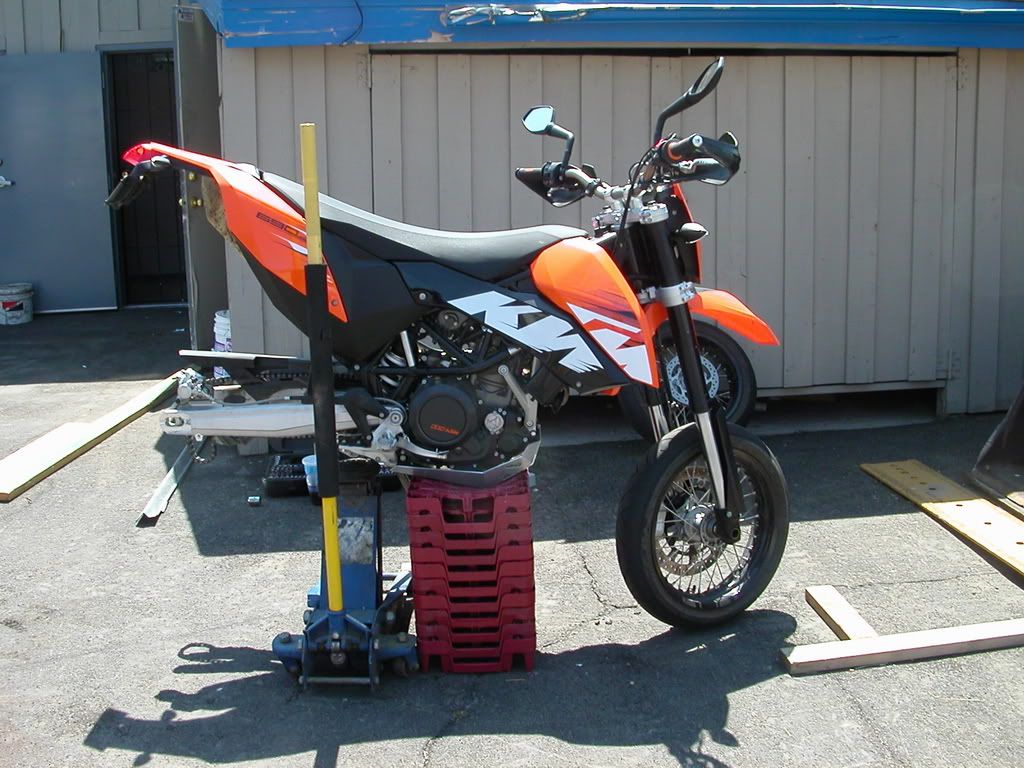 both off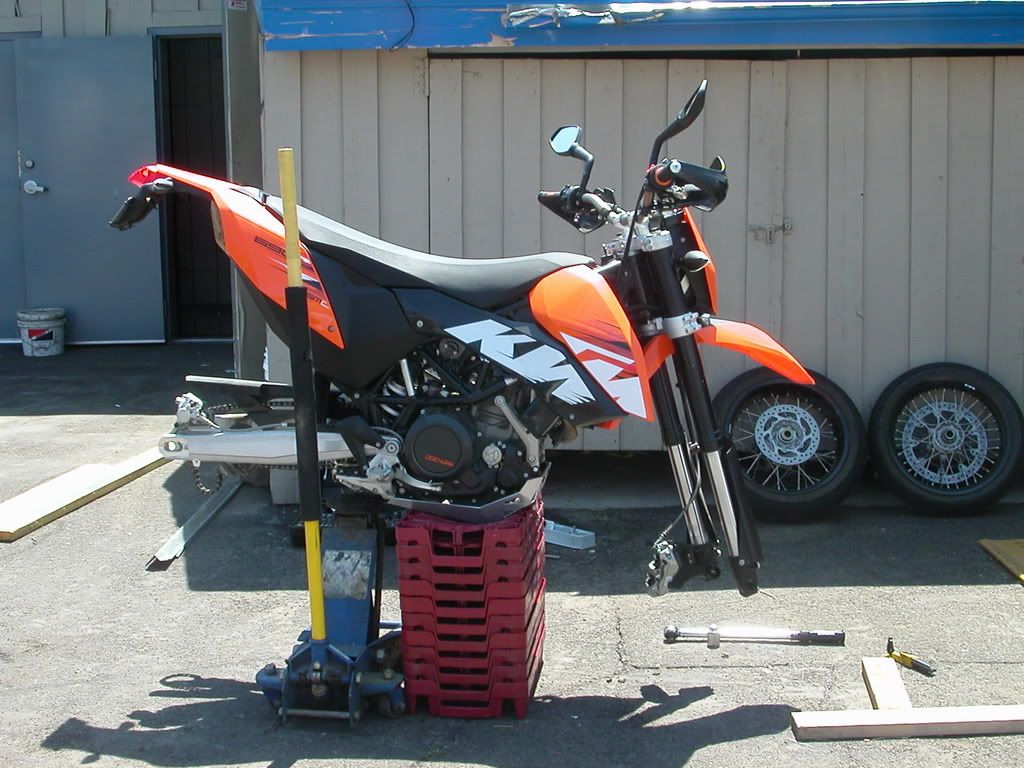 new rubber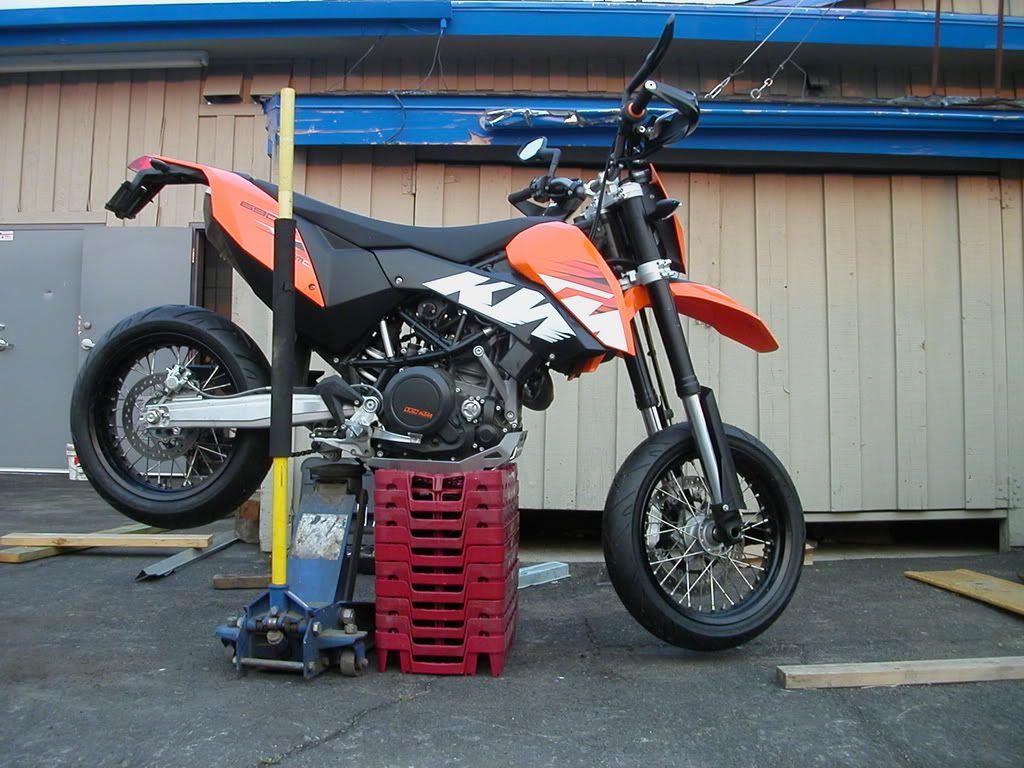 back on road!