Discussion Starter
·
#1
·
Hey all,
Names Clement, residing in Bahrain. My current bike is a 07 CBR600rr, that I put some work into. Lately, I have having this itch to pick up a supermoto and start having some fun and commute. I would probably get one and try and get it registered, so I can use it whenever and wherever. The supermoto scene is not big here, but it sure is catching up. My minds split between the WR450 and the CRF450x or probably an XR, if I could find one. I'm still doing my homework and am open to suggestions. Anyway, enough babbling, on with the pics of my current ride..
Mods are Motofansclub fairings, Leo Vince slipon, Revrush Levers, Driven Sprockets(-1,stock in rear) EK Chain in gold, Tripage IT taillight & FE, Galfer SS Lines(front & rear), Gcraft replica rear reservoir, Protons Flush mounts, Puig DB, HRC Carbon Bits n Pieces, Smoked headlights (painted) and some other odd bits and pieces..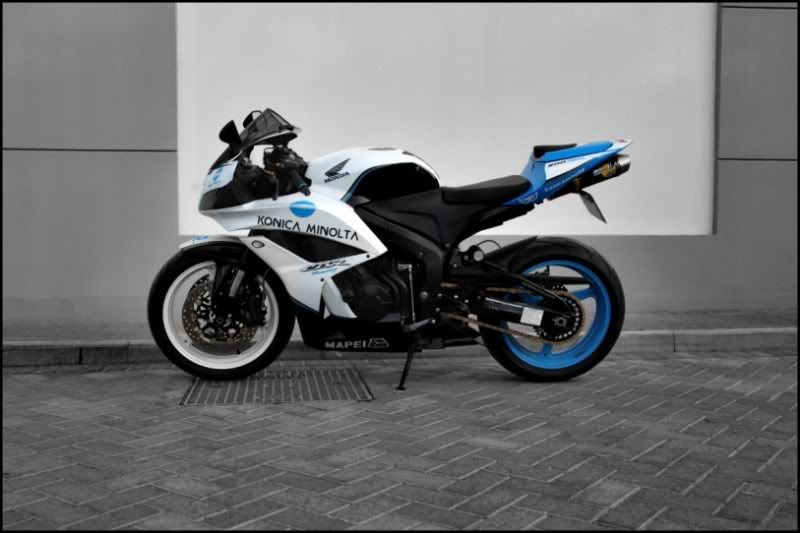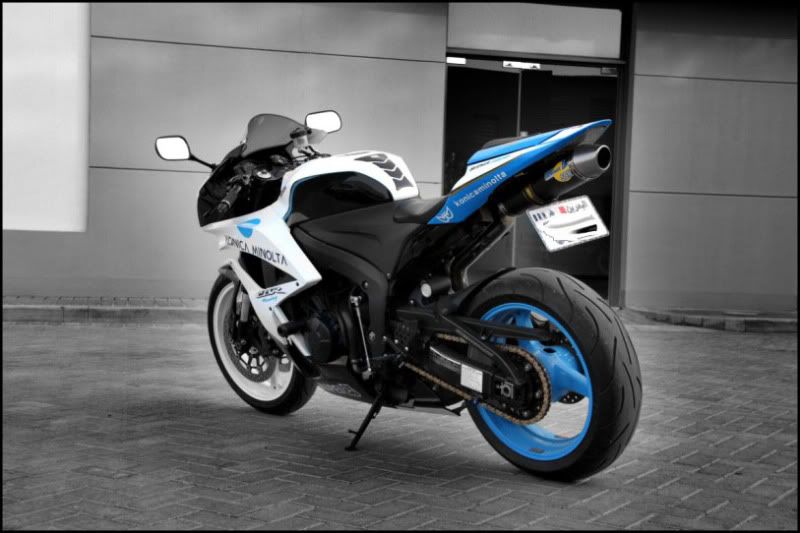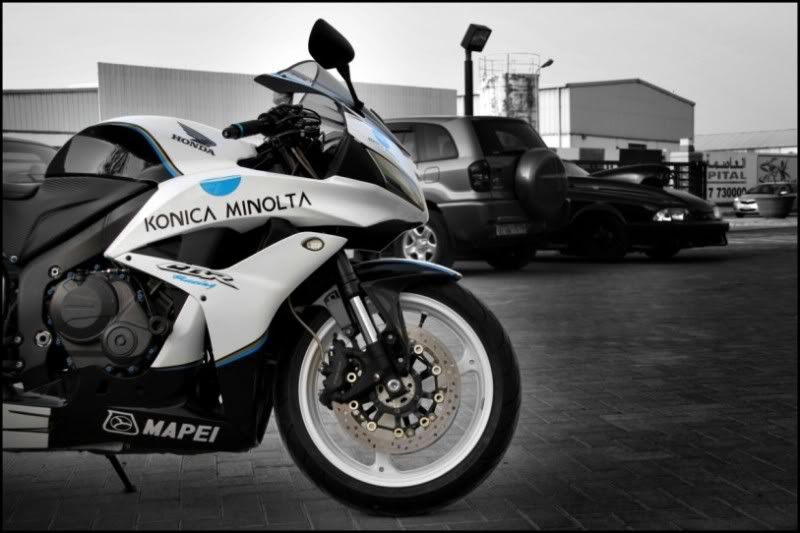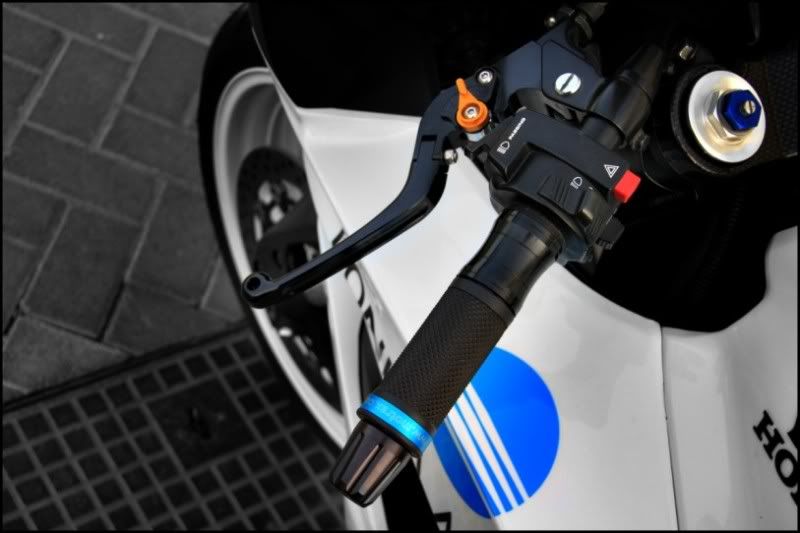 Thanks for viewing..