Discussion Starter
·
#1
·
My original review
http://www.supermotojunkie.com/showthread.php?112289-My-Personal-2011-SM-630-Review
I figured it was time to be fair and provide a summarized review of my SM630, AFTER overcoming the performance and weight issues that countered my expectations and spawned a poor review.
Out of the show room I was expecting too much. All of the hype over the 630 being amazing and so much better than the 610's went right to my head and I had an expectation that this bike off the floor is going to kick some supermoto @ss. I know that's a sick state of mind now as A) break-in needs to be completely done and more importantly B) almost any bike off the floor is not going to be a race bike. I know that from all my sportbike fiascos so I'm not sure why I expected the husky to be any different other than I got whisked away to lala land with all of the hype.
Husky did a good job with this bike (aside from the 38T sprocket, I still think that's just ridiculous). But all of the little tweaks and refinements are noticeably lacking when you hop on a 610 and ride around a bit. If you're looking for a solid bike that's going to zip along through town at a hooligan pace the SM630 is an excellent bike. If you want a fire breathing machine to trash the streets and do 2nd gear power wheelies out of corners, then there's some work to be done…
I'll just get right to the goods I put on to start the transformation. I took it in and had a very depressing baseline dyno run done so that I could see where it's at completely stock and what kind of improvements it's making.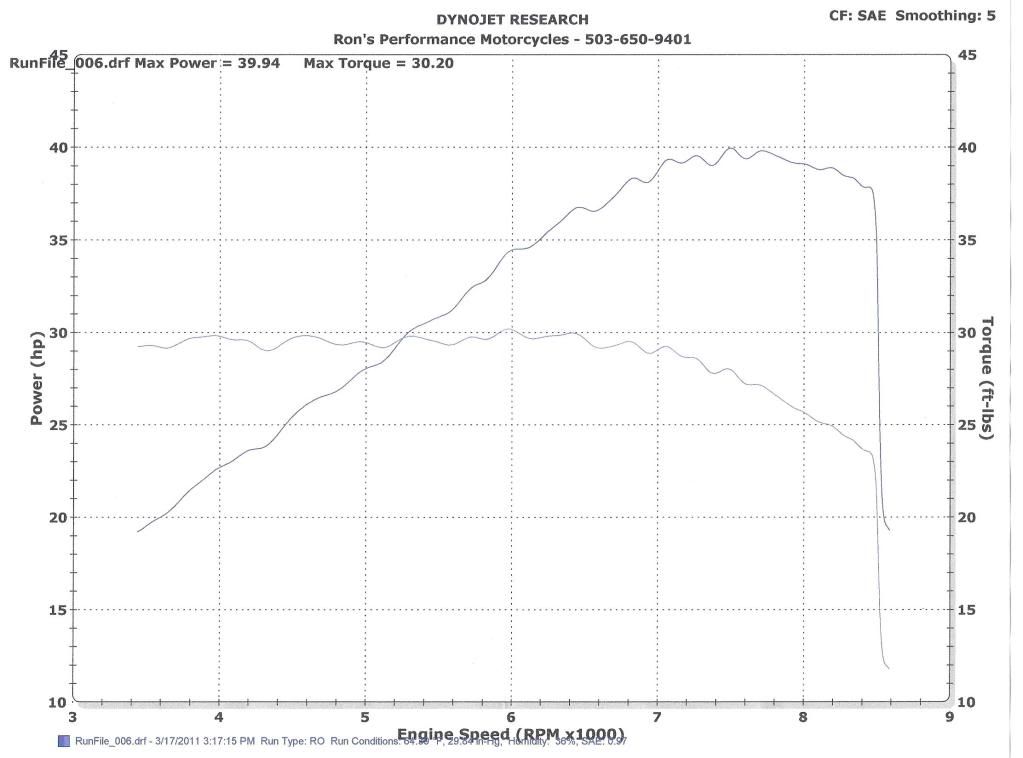 1) Full Titanium Leo Vince 2-into-1 Exhaust with an iBeat mapping
a) Dropped 17 pounds
b) Added a tiny bit more HP and Torque
2) MotyDesign 8 Cell Lithium Battery
a) Dropped 9 more pounds
3) 43T Sprocket and Gold Link RK chain
a) Doesn't lug anymore and is a lot smoother on the road
b) It'll actually wheelie without trying now
c) Still does over 100mph, but only by 4mph…
After doing all of that and riding it a bit I had it dyno'd again. Something was still not quite right. The airbox was still pretty much sealed up and I didn't have much faith that the AFR was right.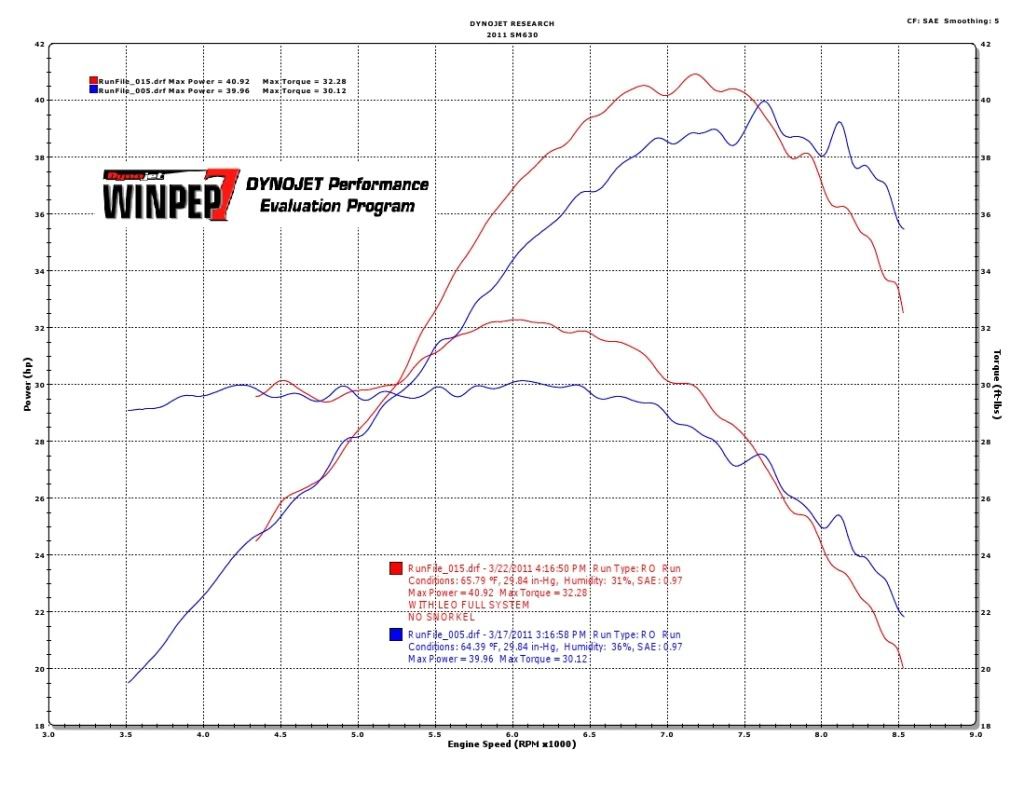 4) Power Commander V and AutoTune
a) I set the target AFR to 12.8 and the AutoTune did the rest; awesome.
5) Opened the Airbox
a) The silly labyrinth was removed
b) I cut large breathing vents into the airbox lid and installed 42% stainless mesh over them.
c) Cleaned all the OEM air filter oil out of the airbox and filter.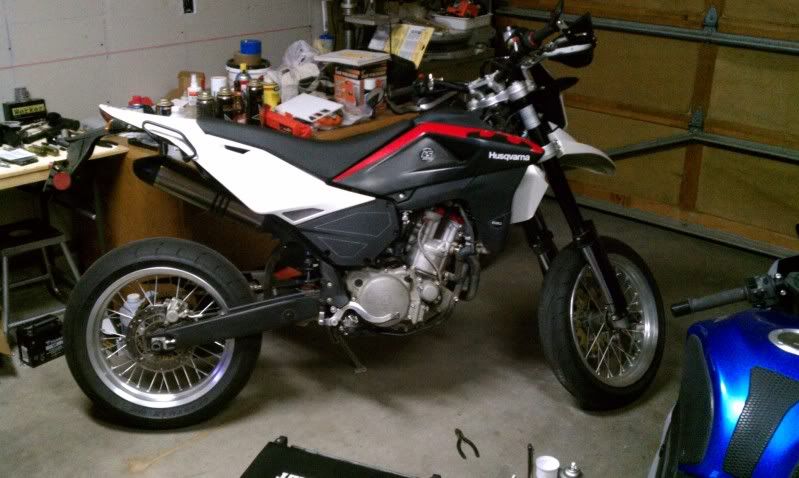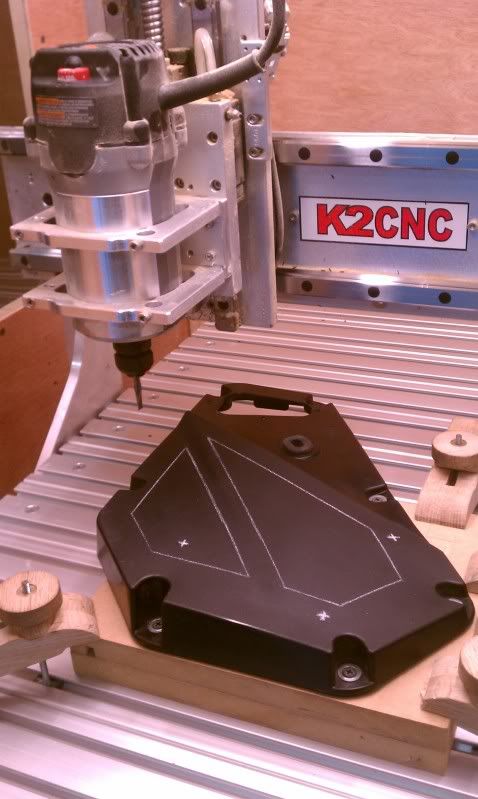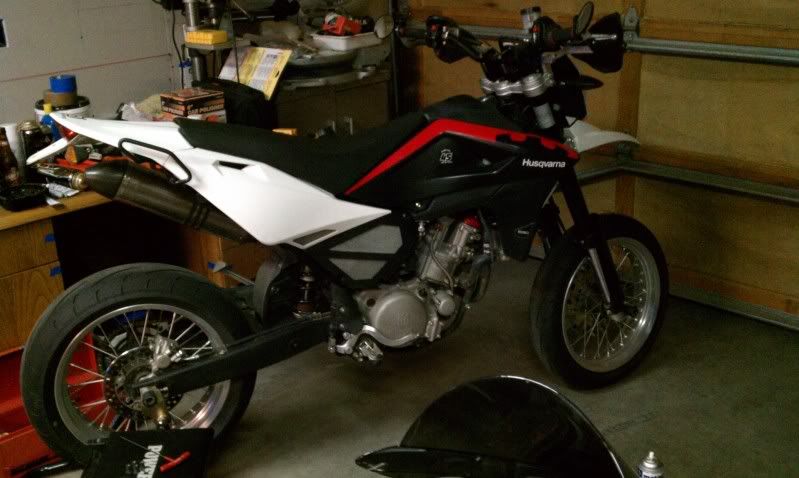 There was a silly amount of a green type of oil on the air filter. I scooped it out of the airbox and ringed it out of the air filter before I even sprayed it down with my UNI air filter cleaner. I then applied the cleaner, massaged it in best I could and rinsed the filter three times and I still didn't remove all of the oil. But I got enough of it that a fourth time would have been a waste of cleaner.
The openings I cut into the airbox lid and removing the air filter sludge made a pretty big difference. The bike can finally breathe and wow can I hear it. It's almost like having an exhaust on the right side of the bike now. Some think it's a down side but I love how loud the intake is and the very noticeable increase in performance that comes with it.
That's about when I started to really refine my AFR map and play with the AutoTune. I spent a lot of time figuring out what AFR I wanted and where. I do CAD work for a living and realized that hey all this AFR map is, is a bunch of XYZ coordinates just waiting to be dumped into a spreadsheet, macro run and XYZ points plotted into SolidWorks for my three dimensional viewing pleasure.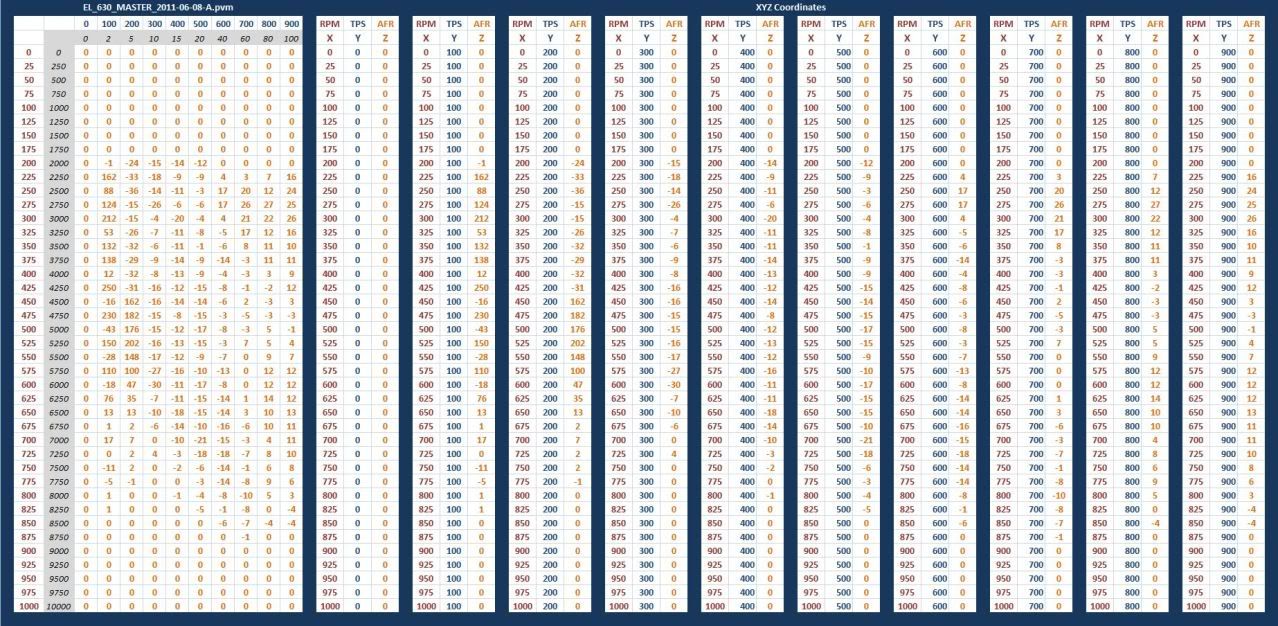 Here's some important stuff I think a lot of people need to read. I don't think it is possible to get a perfect AFR map from an AutoTune on a single cylinder bike. Its rich its lean, its rich it's lean and the AutoTune does its best but there are still some pretty steep peaks and valleys due to the nature of the bike. Aside from the super common user errors like not wiring your hardware up correctly or wiring coming undone or breaking I think this is where a lot of negative feedback about the Power Commander and AutoTune comes from. I had my share of frustrating moments trying to figure out why it wasn't working and come to find out they were almost always my fault. But anyway, here's a sample of what the AFR map looked like at 2% throttle as (orange) before and (green) after.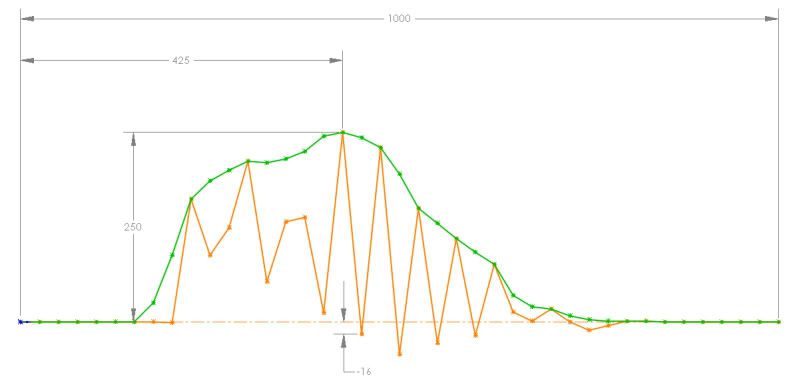 The original was pretty ugly by my standards. It runs pretty good but you can feel some hesitation here and there as well as see that something is off when you look at the AFR map. Your map shouldn't jump around from 230, -43 then back up to 150... That's just a good example of being able to see the cycles of your engine in the AFR map. Inline fours have a much more laminar flow through the exhaust so you don't get this type of surging and the AutoTune works great. The AutoTune still works great you just have to be a little more aware if you want to dial it in just right.
Now for the good stuff; I imported the points into SolidWorks, played connect the dots and voila! A three dimensional map showing me what the original AFR map looks like from any perspective I choose, pretty sweet. Once I had that I then went back and made new optimized curves for each throttle position. I made a couple big boy decisions and did a little pushing and pulling here and there but the objective was to make the map look smooth using a couple of the existing points for a reference.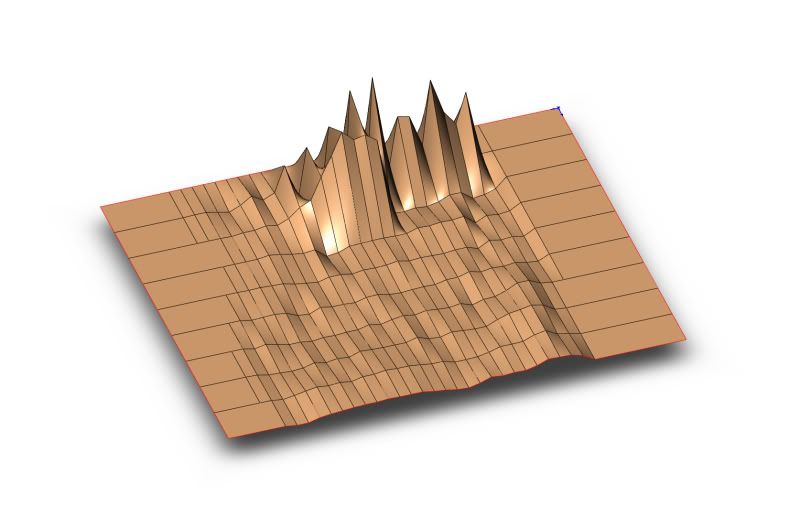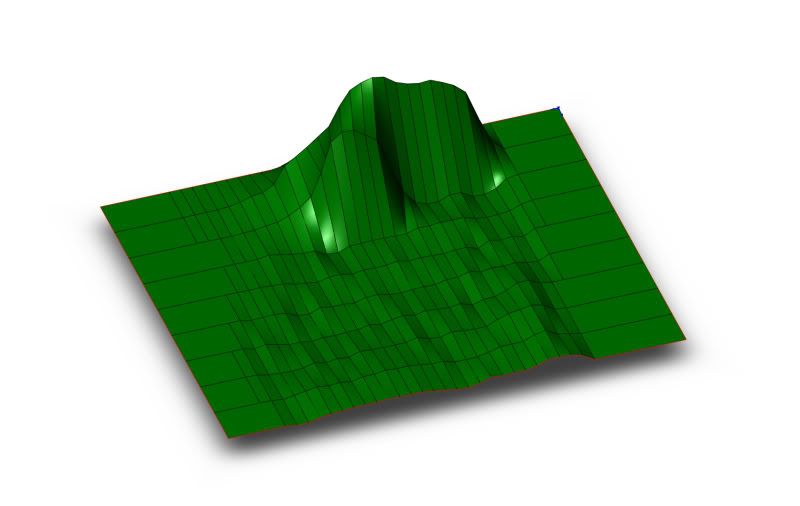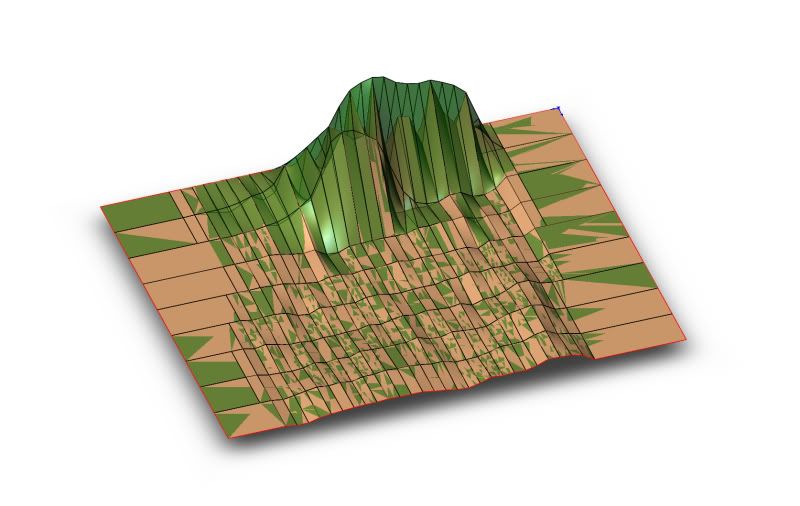 Wow what a difference did that make. It's much smoother and more responsive now, and all without the AutoTune. It's still on the bike for now but I have disabled it. The only things I need to do now before a final dyno run is adjust the valves and completely remove the AutoTune.
Performance at the track was pretty good in my opinion. I'm not a very good supermoto rider yet but I'm starting to get there. A group of us went to Oregon Raceway Park (ORP) in Grass Valley, OR and had an absolute blast. I completely devastated my left foot peg slider, flipped it around, and devastated the other side. My set of Q2's and both foot peg sliders are completely smoked.
The only issue I had was with the airbox pulling some engine oil. It was dripping out all over and down the swing arm and made a big mess. It had never done that before and I haven't searched the issue at all. But I was assured that it was somewhat normal if you have over filled your bike a tiny bit and rev the hell out of it while it's leaned over pretty far.
<About half way through this video is when the day 2 supermoto riding kicks in. And I apologize for the linking mess if it doesn't work. Stayed up super late trying to get it done and I didn't get the supermoto half looking the way I'd like it to. Standby for a more better video
>
I was able to get a few good passes in on some mediocre 600 riders but the good riders were difficult to impossible to overtake. The horsepower game came into play and their 100+HP left my 40'something HP in the dust. That is until the next turn came up and I'd catch them and nearly get a pass in then zoom, zoom they were gone again…
After the track day was over the big things I wish I had on the 630 are forks and a shock that's re-sprung and setup for me. The front end dives like crazy under heavy braking and the back end is all over the place because I've got the spring so tight that there isn't any static sag. But hey, it doesn't sink four inches when I get on it anymore… Other than that it's all minor stuff like levers, pegs, grips and brake pads that I'd like to tweak.
The 630 has been pretty good, once I came back to reality and spent some money. It's got a lot of things the 610 doesn't and some of that is just extra weight but the rest is solid engineering that just makes sense. Two keys for one bike, WTF; glad I don't have to deal with that. Side plastics and seat just pop right off, no sockets needed. I'm starting to like my hydraulic clutch. And the power has been enough to satisfy with the Ti Pipe, Power Commander, AutoTune and gearing change. It'll come right up in 3rd now if you sit back a bit and work the clutch. And that is a long long ways away from where it used to be.
My conclusions are that the SM630 is a great bike, mine was a really expensive financially emotional roller coaster of a bike, but a great bike and I'm very happy with it :thumbup: