Discussion Starter
·
#1
·
Here is my bike.. I'm sure most of you have seen it before with my old red bodywork... but thought I would post up a few new pics with the new NSF bodywork and also the new WRW/Jemco exhaust on. I took it to the track over the weekend and it worked very well. I need to adjust my pre-load on the new rear Hyperco spring, but I'm very happy with the motor upgrades and the exhaust.
Here are a few pic's.. and Video.
Mods are: XR100 motor with just a Takegawa 125cc Stage 3 kit, WRW/Jemco, oil cooler, lightened flywheel (soon to install Daytona inner-rotor kit), Daytona high flow oil pump, oil jet spray mod, and all kinds of custom stuff..
Here is the video of it running...
http://www.youtube.com/watch?v=Pt1HA7ClDLc
Took the kick starter gear out, and then the idler gear as well.. had to install a spacer that I got from TK Racing and it works great! Shaved a lot of weight out of the tranny!!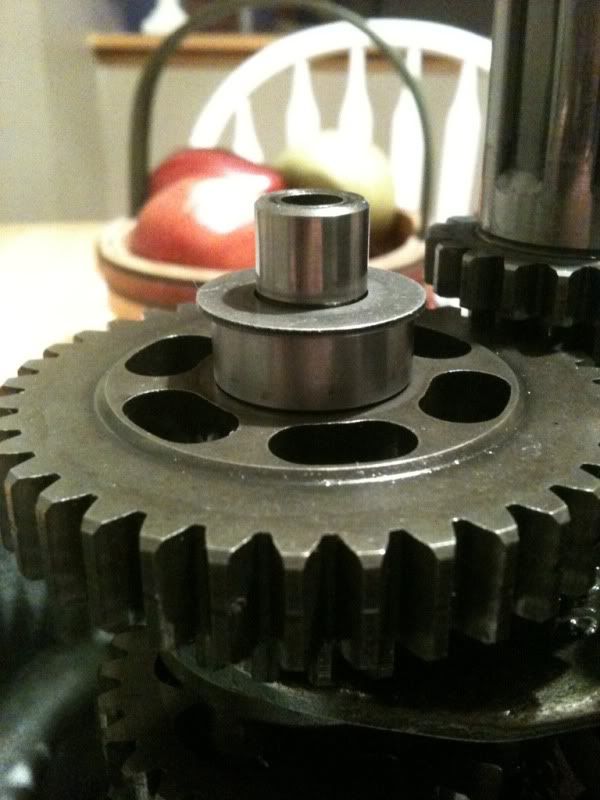 Then, TK Racing modified my oil pump gear.. shaved some more weight there as well..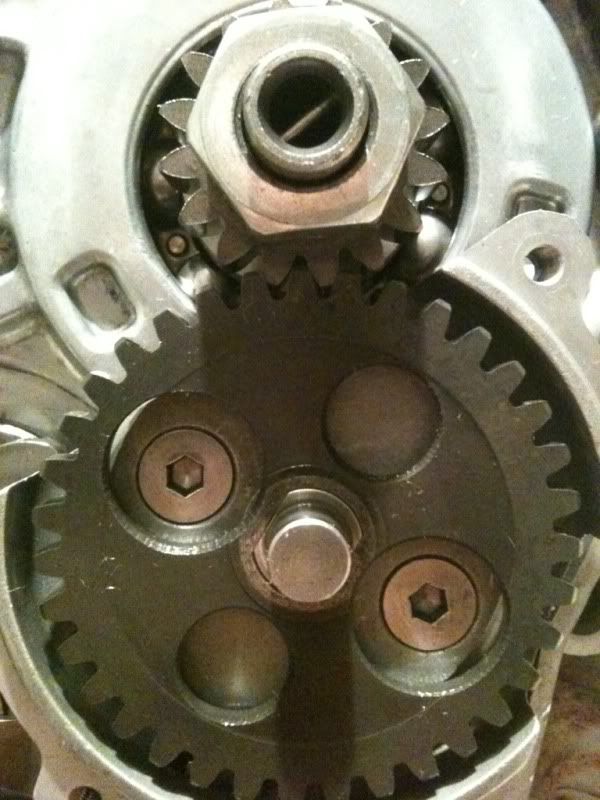 TK Racing again made me a Titanium crank collar and shaved even more rotating weight off the motor!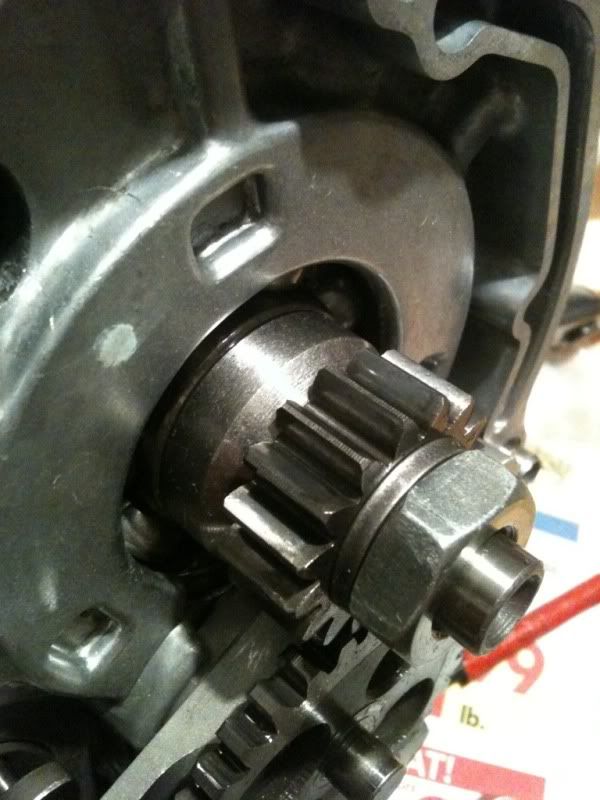 Modified clutch spring holder.. shaved (again) even more weight..:thumbup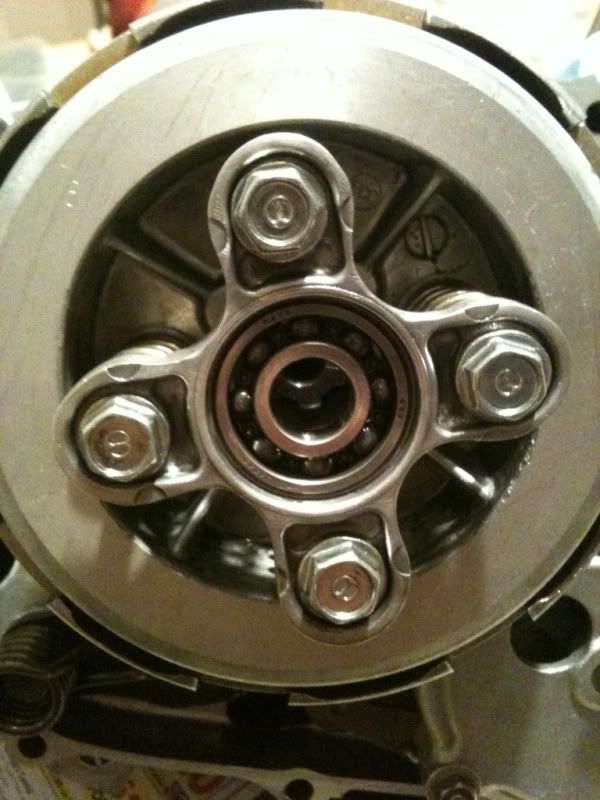 Motor in, and Exhaust on..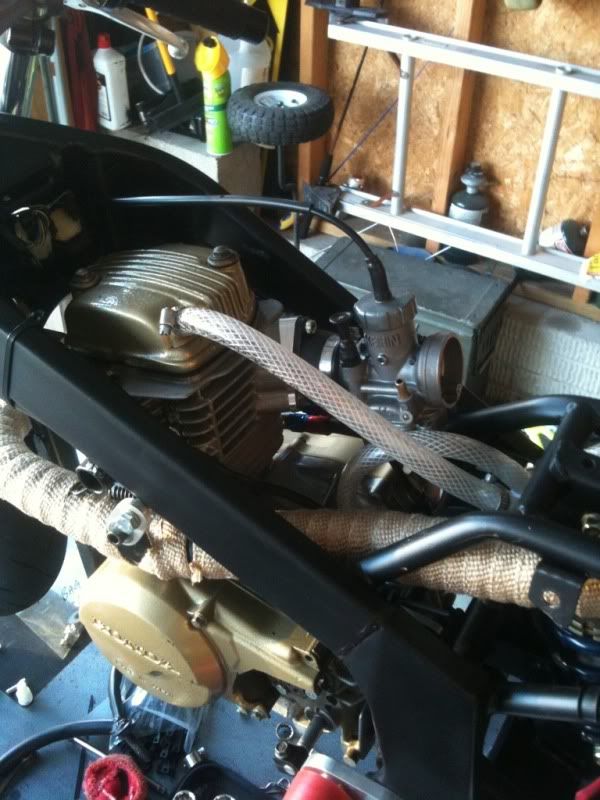 NSF/RS fairing brackets/stay. But stronger!
(SIDES)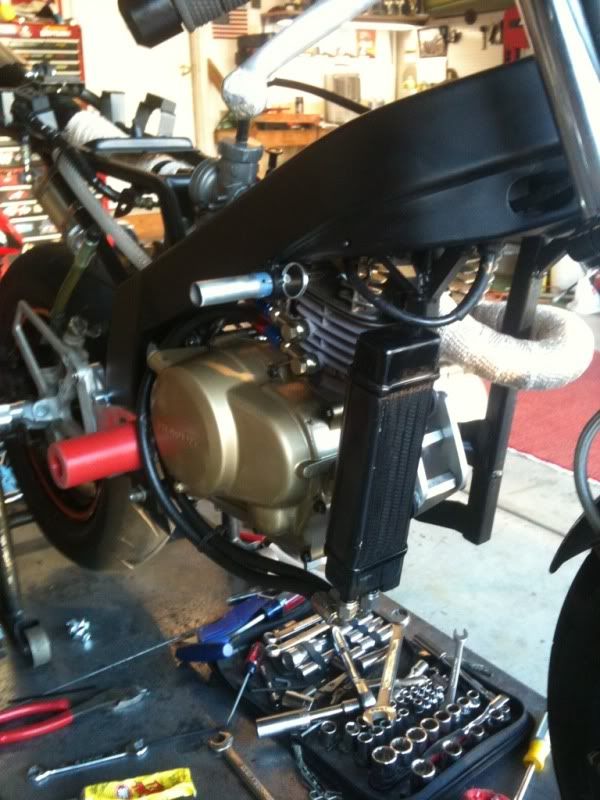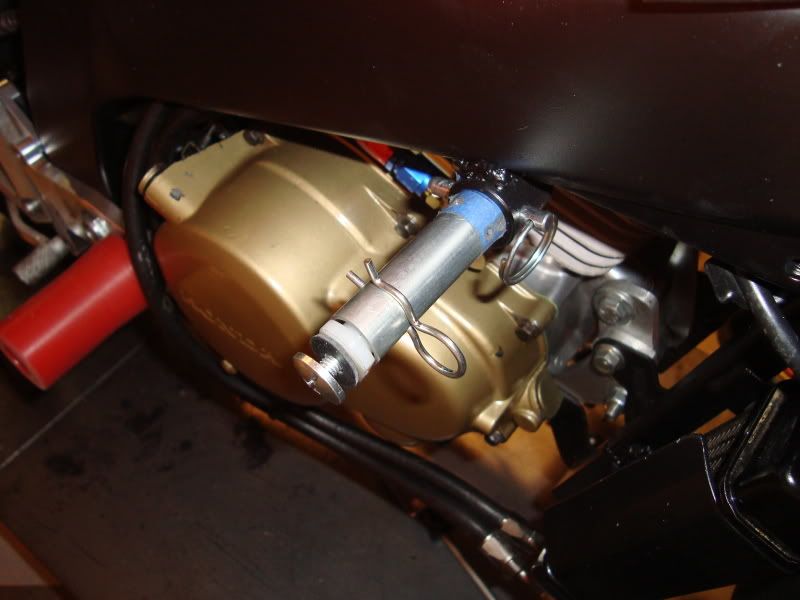 (UPPER)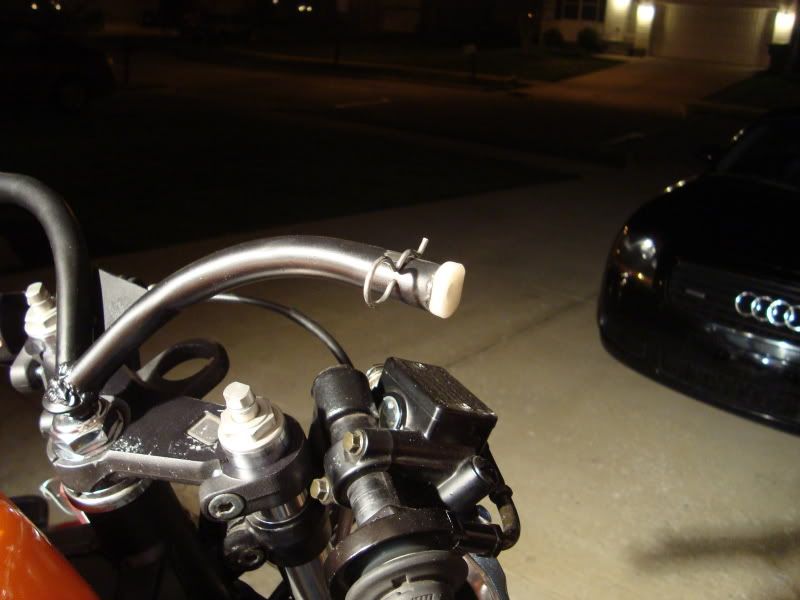 (FRONT)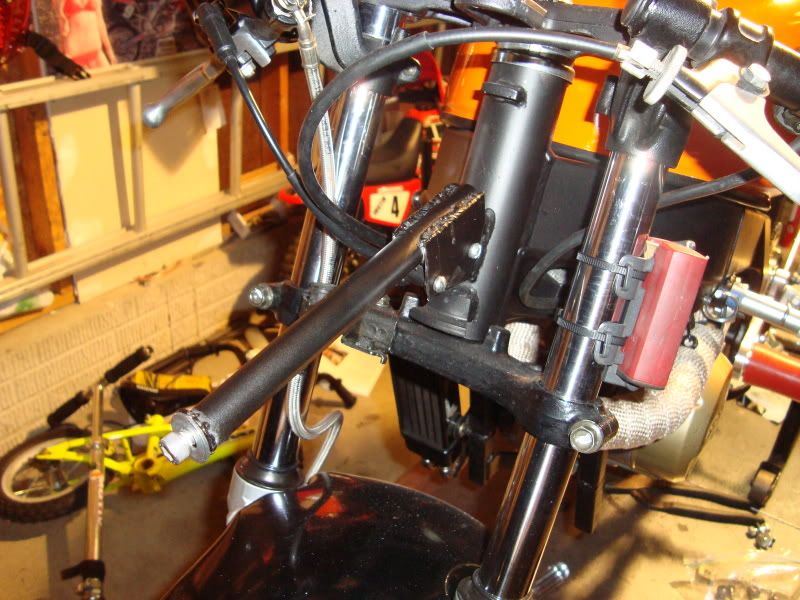 New rear spring.. and freshened up rear shock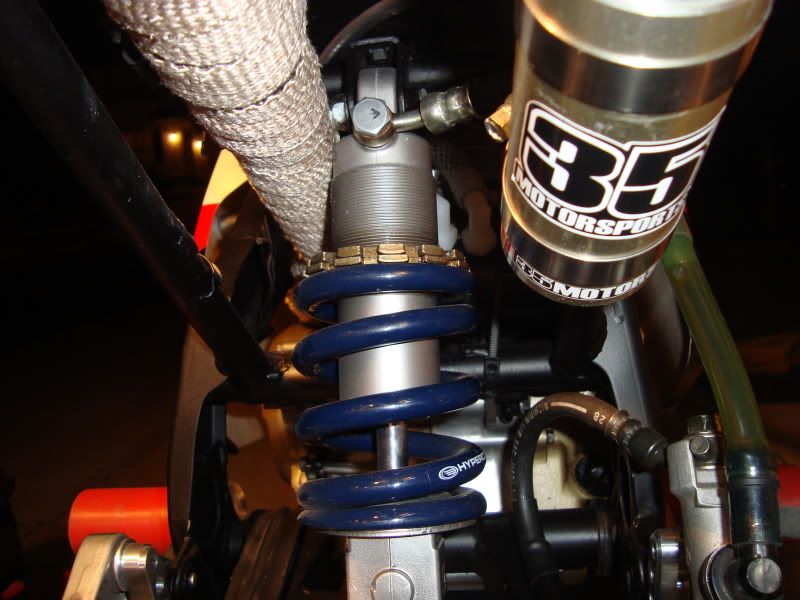 And the finished product..