Discussion Starter
·
#1
·
All parts are off a 525 XC with low hours. Price includes shipping. Payment is through Paypal, unless you know a better way (I don't like PayPal because it's owned by EBay). Shipping is from California and I will send items out within a couple days of purchase and will keep updated list of what is still for sale. Thanks, Jimmy. If you have any questions, I can be PMed or for a faster response call me at 209-484-7209. Shipping to 48 states only. It will be extra any where else.
Complete**Titanium 4.1 System with power bomb, removable quiet core insert, carbon fiber pipe guard, and pipe slider and bolts and springs. There are some small dings (they are covered by the carbon fiber pipe guard)
$400 shipped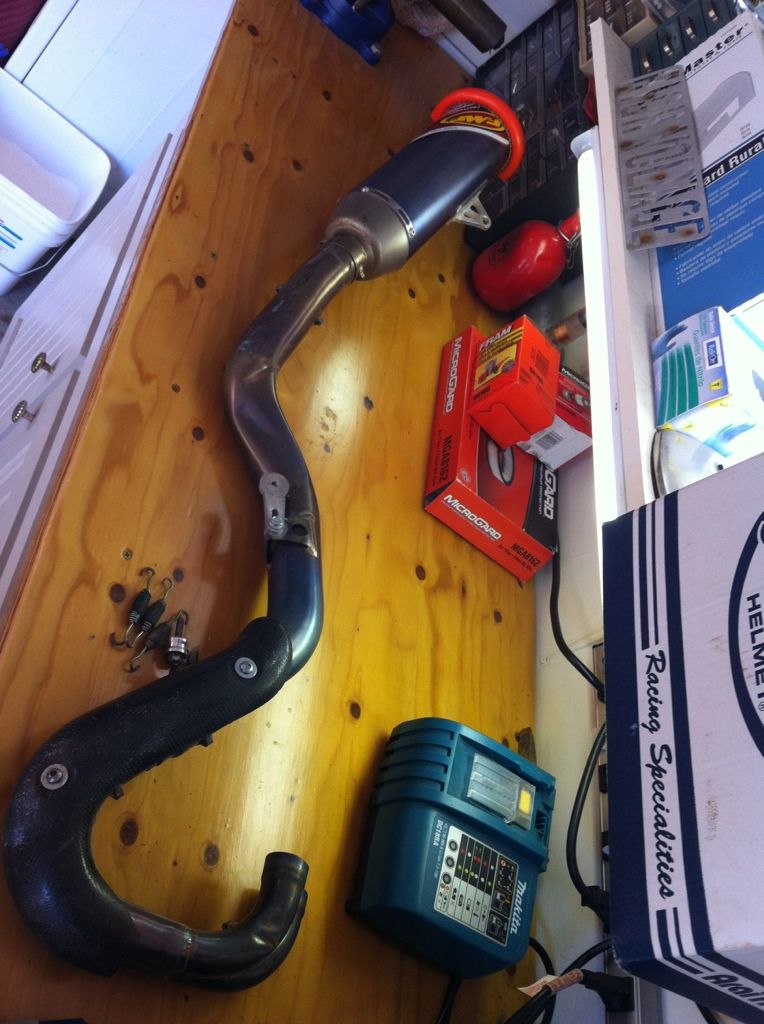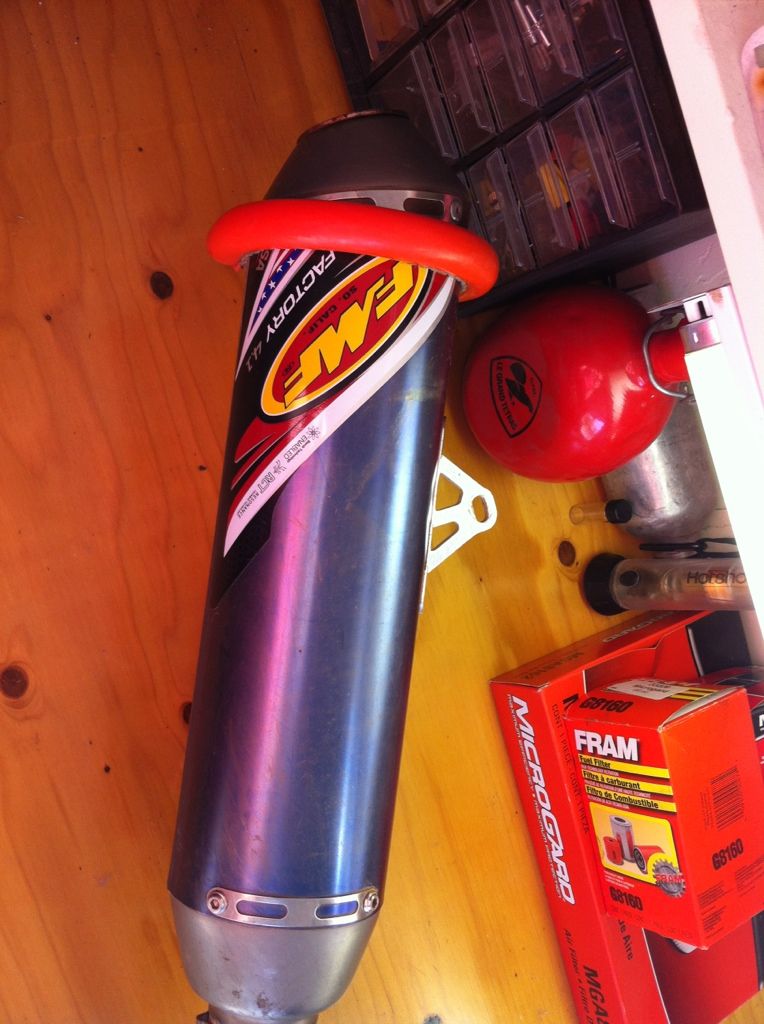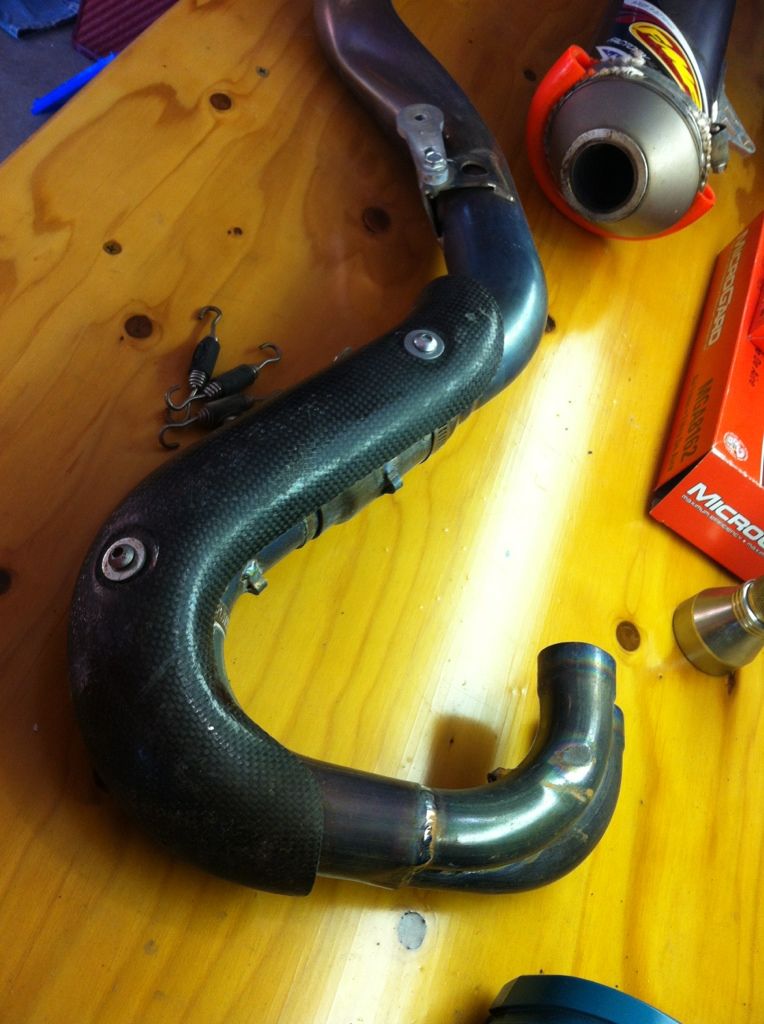 GPR stabilizer off 06 525 will fit other KTM Models, not sure if will fit all. Research before buying.
$260 shipped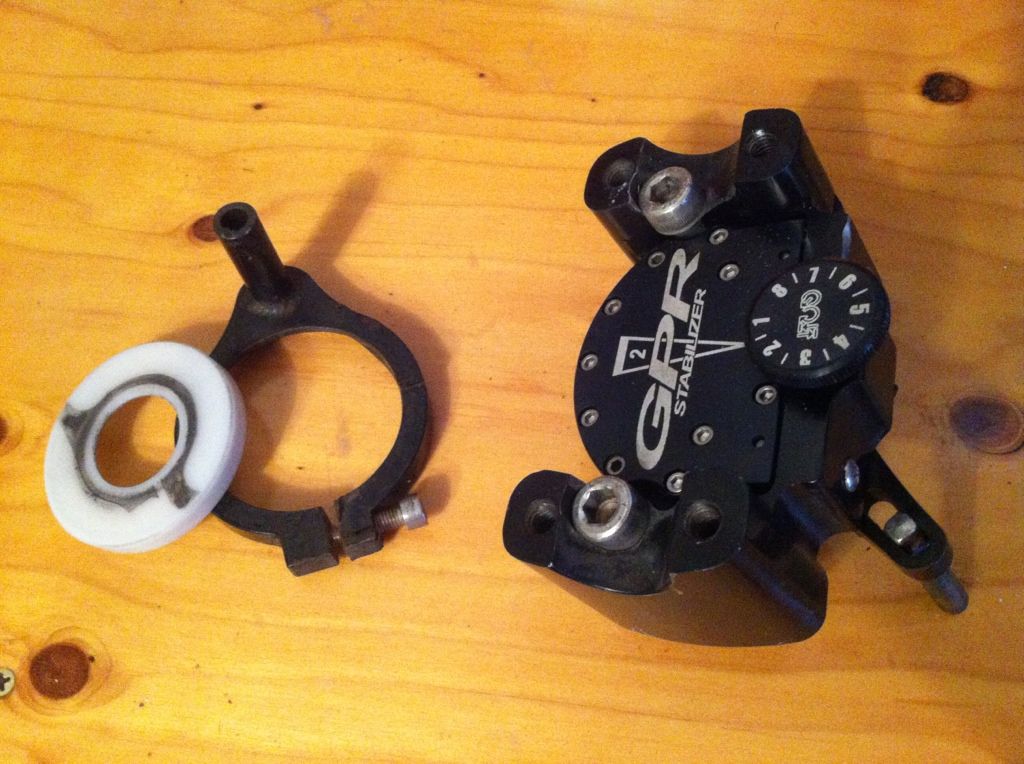 New **IMS tank, cap, and mounting kit with new shrouds and petcock with reserve for 450-525 EXC/XC/XC-W/MXC 03-07**
260 shipped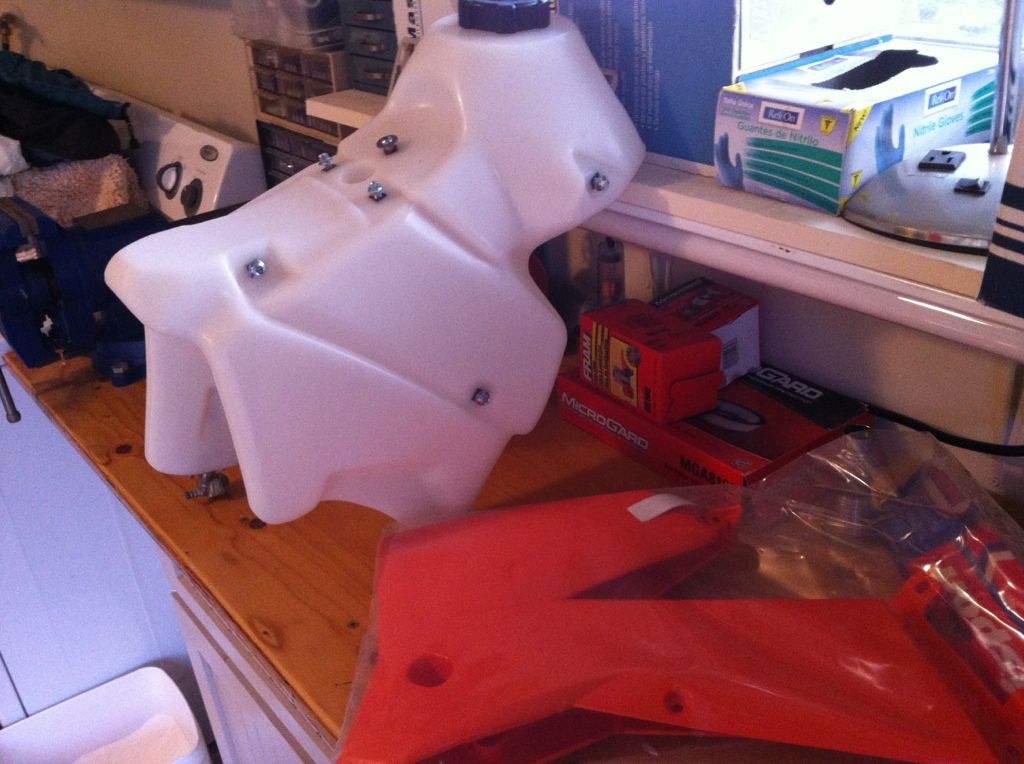 Large capacity XC tank, seat and mounting hardware. Less than 10 hrs of use on bike.**450-525 EXC/XC/XC-W/MXC 03-07**
260 shipped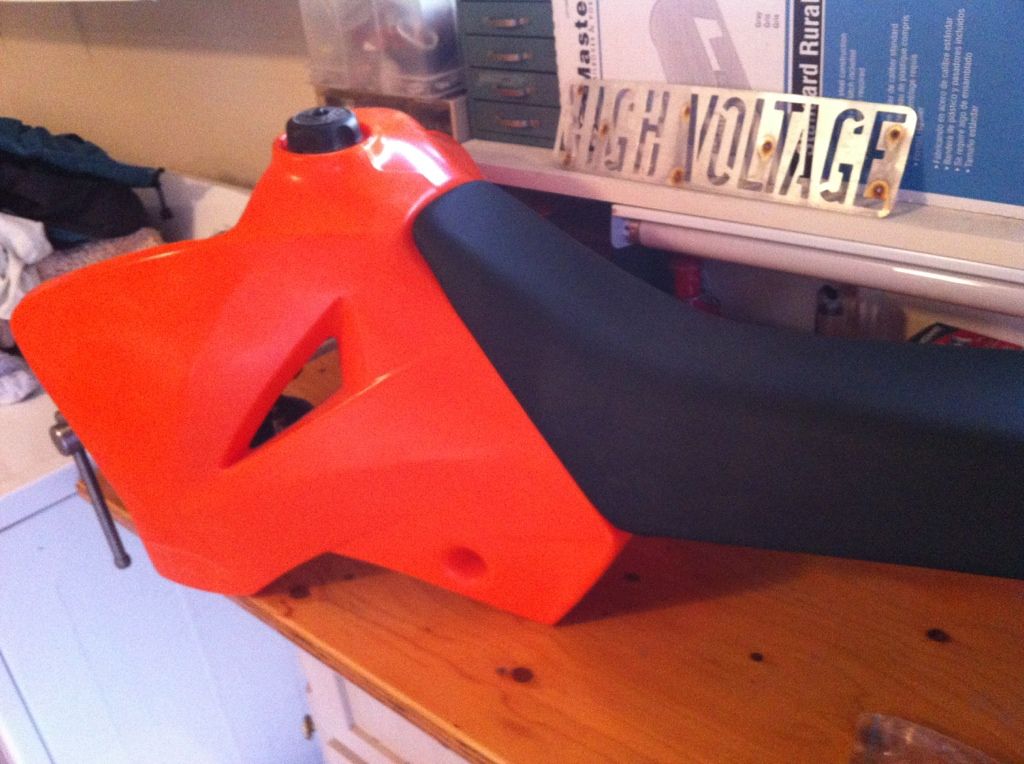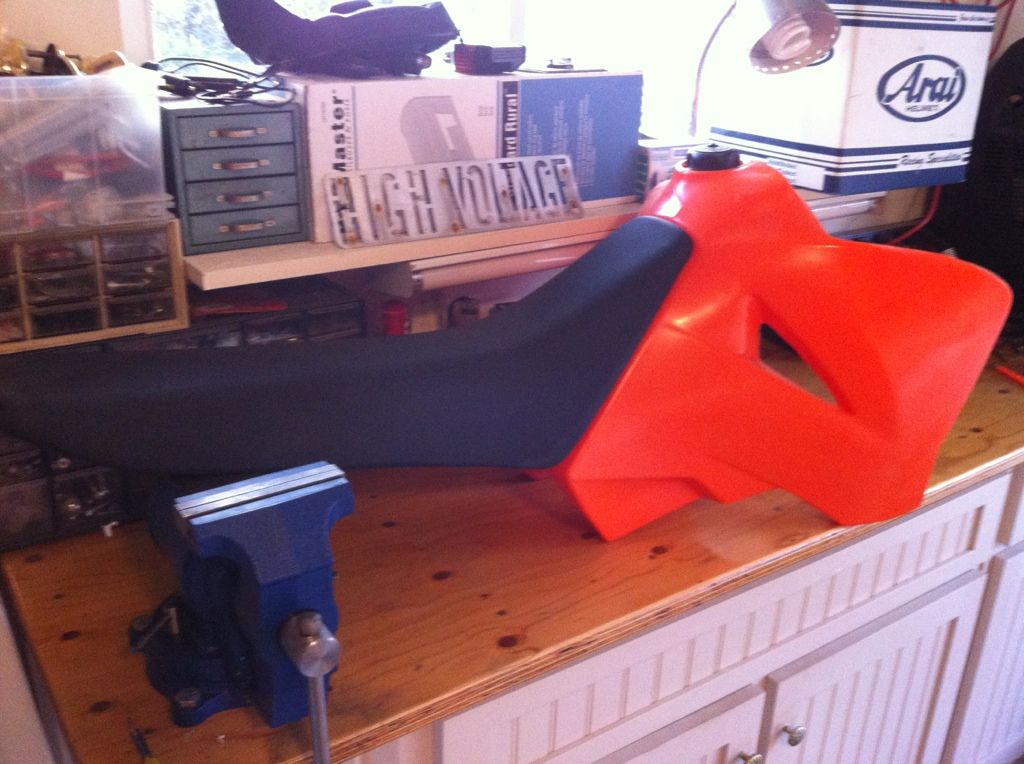 Complete Trail Tech Electrical Upgrade KTM High Output 100 watt DC at idle Stator w regulator/rectifier and connectors and instructions (everything in picture is included). Will keep your battery fully charged, give you capability to run the largest HID Headlights, radiator fan, etc. Easily kept up with my 100 watt HID Trail Tech Extreme on my 525 XC (was brighter than the high beams on my truck. Fits electric start 4-strokes 250-530. **(bought last year didn't use long before selling my bike)
$130 shipped