It is with great happiness that i open a new topic because i changed my bike
. Finally I bought the bike i ever wanted (Honda CRF450X).
The bike was bought with the idea to put in SM (never had a SM before and always wanted). Almost all the items i will put will be with the priority on performance/cyclist and trying to not get lose spending money on things that are not essential to the use that will give.
The restoration of the bike will go through two phases:
Phase 1 is the one i will fix everything the bike need to be fixed and convert it to SM(wheels and front brake)
Phase 2 is the one i will focus on beauty, i will get new plastic kit and graphics, do some paintings ...
Phase 1
Rim 17x3.5 Enszo Black
Rim 17x4.25 Enszo Black
Tire 120/70 R17 (58W) BT016F PRO
Tire 150/70 R17 (66W) BT016R PRO
Ignition key
Pro Taper Pillow Top MX Grips
Acerbis PHS EVOLUTION HANDLEBARS (i had from another old bike, maybe will be changed to a black fatbar)
Front Fender SM (still not decided wich)
From Disc Brake 320mm (NG DISC/EBC/Braking)
Steel line for front brake
Front Sprocket CHT 14T (stock is 13)
Rear Spreocket JT 42T (stock is 51)
Exhaust Silencer CRD
Used OEM header (mine is bent)
Radiator protection
Bicycle Computer Sigma BC 12.12
Fix the saddle
Plate light (led stripe)
Phase 2
Plastic Kit
Paint covers
Zinc bolts
Graphics Kit
USB plug
DRC rear light (i suppose is more bright then original)
Mod the wheels to tubeless
Here is some pics of the bike. I will update the restoration process and conversion to SM.
First day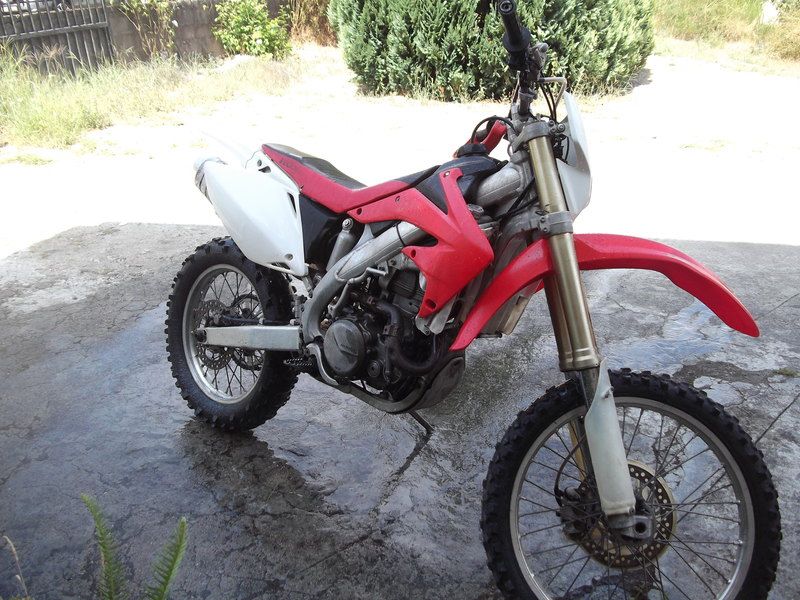 Second day (already with some parts cleaned)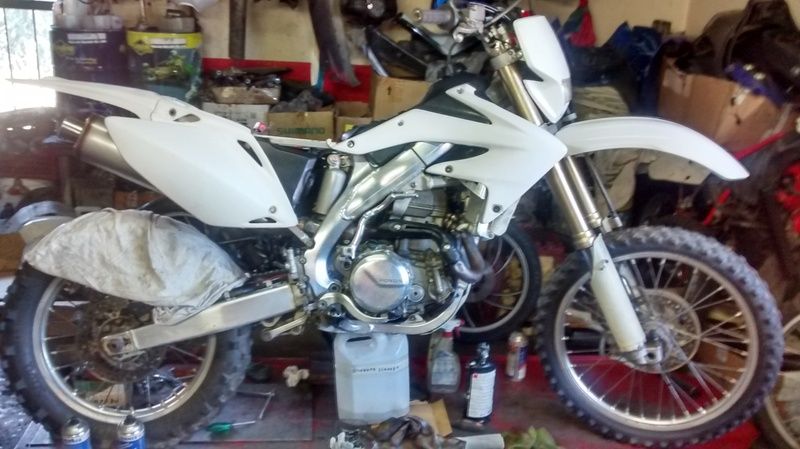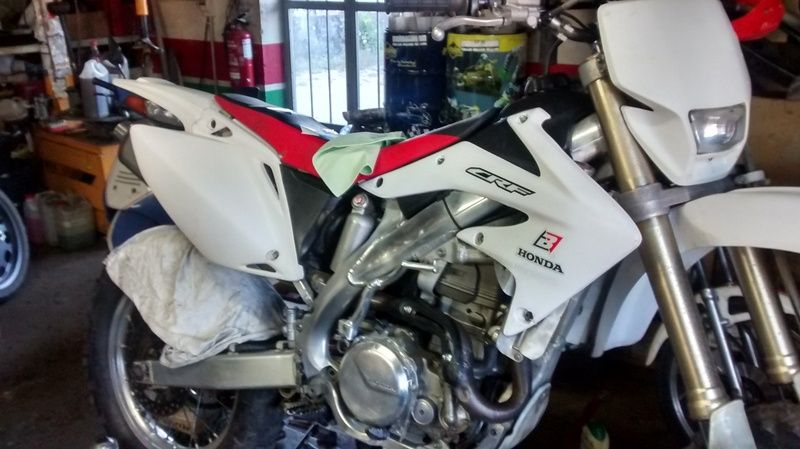 Hope you like it, any suggestions will be well received.