I just went through this spiel a month ago or so. I purchased an SMR FTE radial setup and ran into the same issue. The person I purchased the setup from sent me your thread so I could share with you what I've found. If you are looking for something sooner than later (like I was), there is a company in Italy that makes a specific bracket for both the 100mm brembo and any 108mm spacing caliper. The Beringer FTE Caliper is also a 100mm spacing. The company that makes the bracket is called Purte1 and they are pretty awesome. I ordered my bracket on April 3rd, 2013 and I received it April 15th, 2013. The piece is billet and very nice... cost was 89 Euros, total was $150 USD Shipped to my door. Hope this info helps. Sorry for the shitty pictures... I don't believe in smart phones lol.
Here's the Purte1 Bracket, which is available here now:
http://www.purte1.com/index.php/en/store/product/view/487/415
Test fitted on my ktm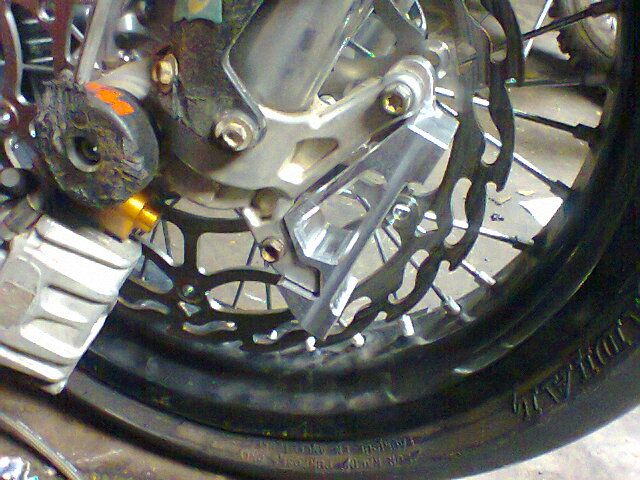 Here it is on my bike w/ the FTE Caliper and some 5mm spacers as I am running a 320mm rotor. Its made for the 310.
[/b]