I've been busy busting out all kinds of stuff for everyone's bikes and I decided it was time to give alittle TLC to my X... Finally. But I'm wanting to get some input from you fellow junkies. Here is a list of what I'm doing:
New Tires
Moto Hose Kit- White
Powder Coating Spokes- White, Neon Yellow or Flat Black (?)
Input welcome
PC- Hubs- YZ Blue
Full Rim Wraps
PC- Ignition Cover- Matching Frame
Turn signals- Custom mounted Flush mounts
New Graphics-
Input welcome
My bike as of last week: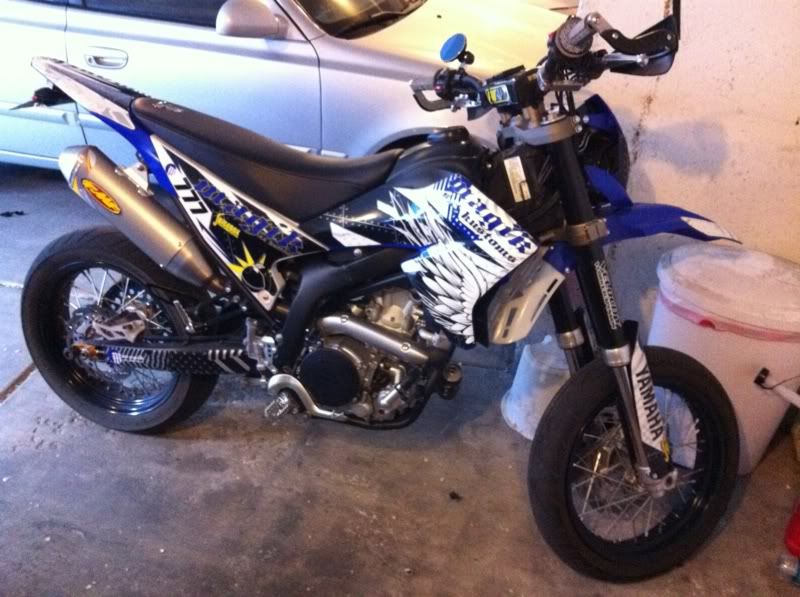 Parts Order:
White Hose Kit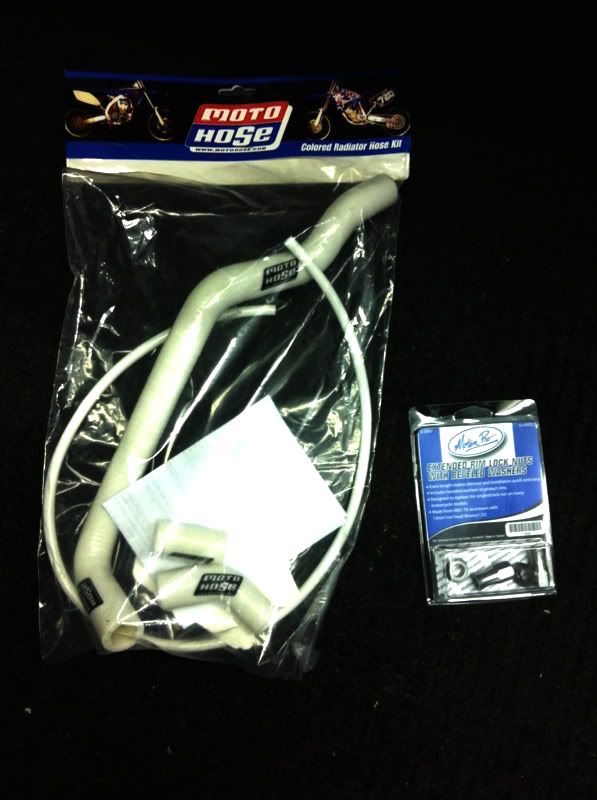 LED Flush Mount turn Signals from Rocky Mountain ATV
Tires: Shinko 705s (For the Zombie Apocalypse lol)
Got this set for $90 on sale and I have some Off-highway adventures coming up so I figured why not try them out for some hooliganism!