Discussion Starter
•
#1
•
Hey Folks,
I've been looking for this template....couldn't find one, so I made one.
http://www.filefactory.com/file/40t2g86kywcd/n/Forks_Template_-_2_ai
Scroll down for the "slow download" option...it's less than 2mb, so yeah...it won't be THAT slow.
Ignore the BS ad spam from these guys...if anyone else wants to host this file, feel free.
Comes with a few goodies on the layout. Free for your use, your friends use, the whole WORLD'S use.
If you want to use it to make money, contact me first.
Here's what they look like...and yes, the cityscape and DRZ logo is included.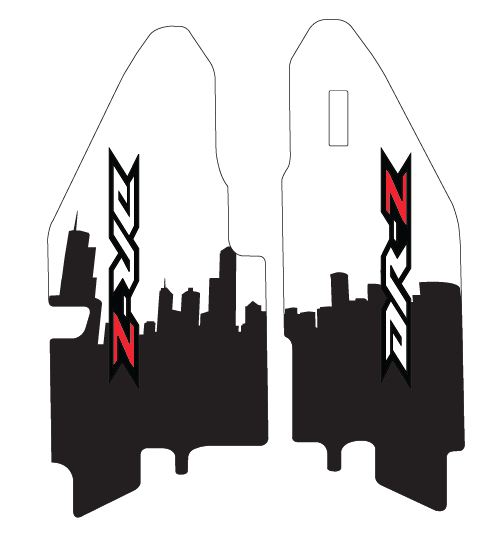 search engine spam below (because 38,000 google searches later I wish someone had done it for me!
)
supermoto super moto fork guards guard template graphics vinyl Suzuki DRZ400SM DRZ400 DRZ 400 SM KLX vector template adobe illustrator
photoshop DIY image