Discussion Starter
·
#1
·
Thought I'd share my latest project with you guys. I've been eying GPS units for both my truck and the bikes and have been blown away at how much money they are for a nice waterproof motorcycle unit. So that got me thinking, I have an EVO 4G, waterproof case, bluetooth navigation and an app that'll let me cache topo road maps and navigate while out of service... Duh!
First I made a trip to Radio Shack and bought a standard 12v accessory jack, lopped the end of it off, wired it to the battery and hid it under the seat by the fuse box. I also wired in a USB cable from the tail under the tank and up to the bars. When I want to charge my phone all I have to do is plug the USB cable and 12v USB car charger in under the seat then plug the phone in and I'm charging :thumbup:
Once I had power I stopped by the BMW shop cuz they have everything and bought this fancy universal RAM bar mount (7/8" to 1-1/8") and a universal phone mount to perch atop of it. It worked really well but I just didn't like how tall it was. It felt like it was in the way and susceptible to damage from sticking up so high. I wanted something low and as close to the bar mounts as I could get it.
I think it came out pretty good. Fit is really nice and it doesn't take much at all to snug the whole thing up to the bar. Only down side is that I was out of black acrylic and had to use some clear. Still looks pretty good and next time when this one gets destroyed or I want to build another better one It'll be black. :thumbup:
Some real quick CAD work...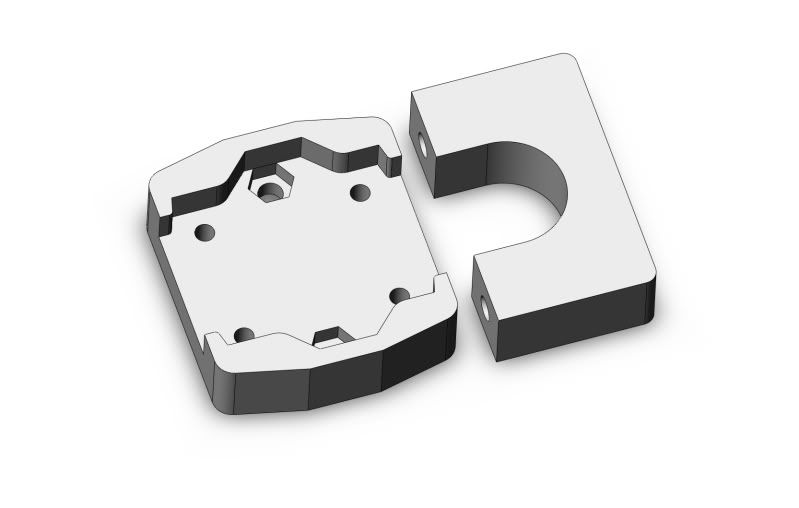 Then some CAM work for G-Code to take to the machine.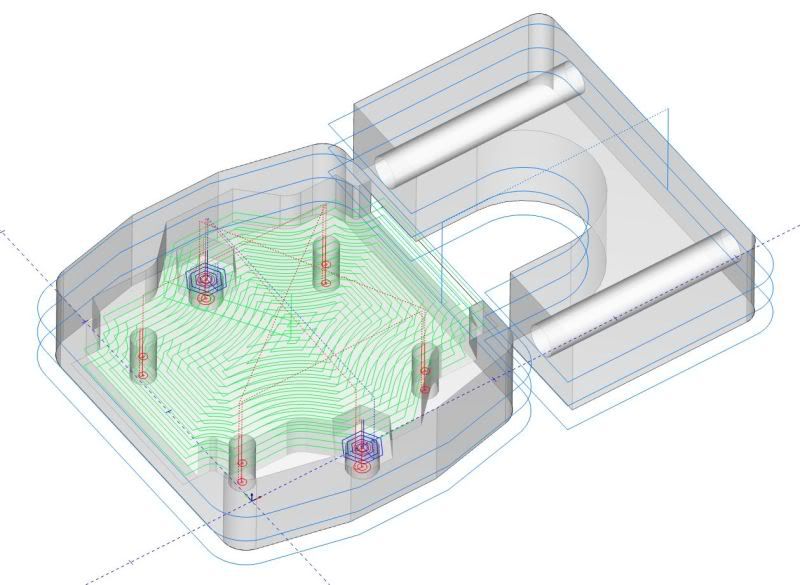 And voilà! Custom Phone/GPS bar mount for the 630 :thumbup: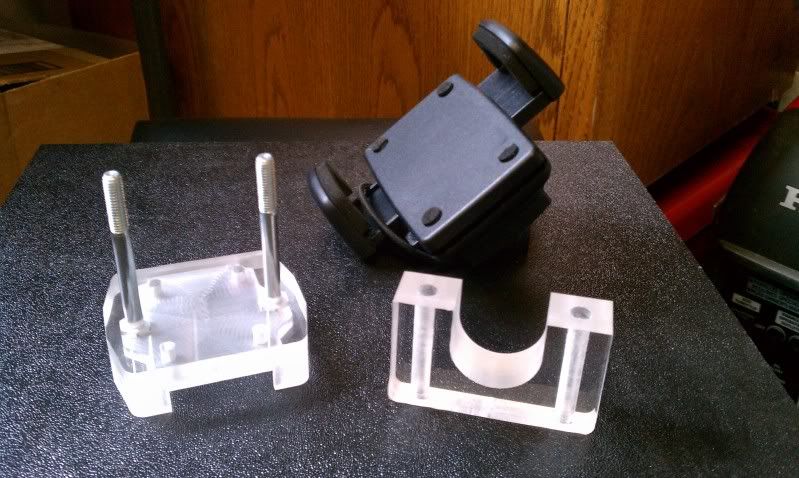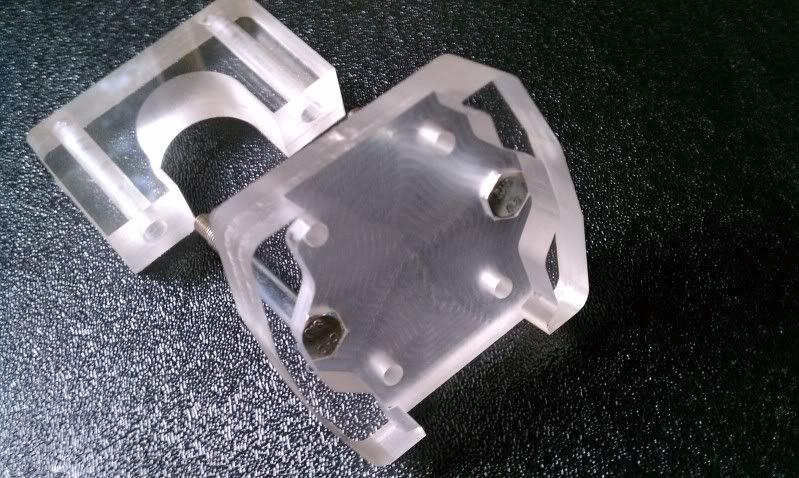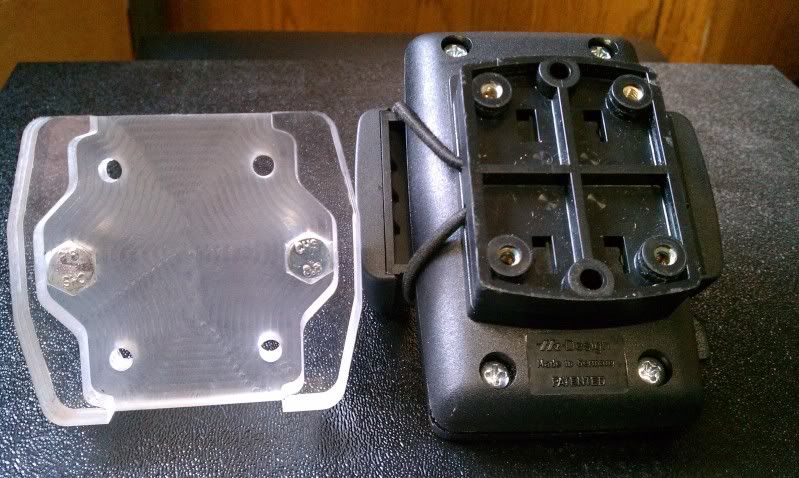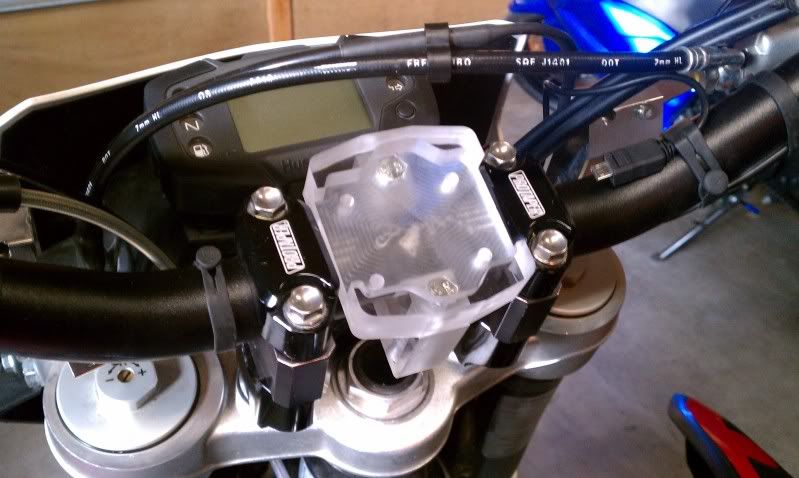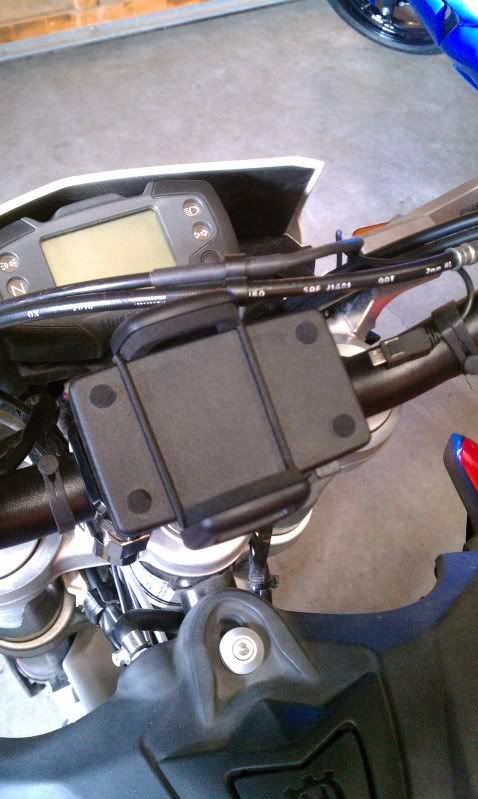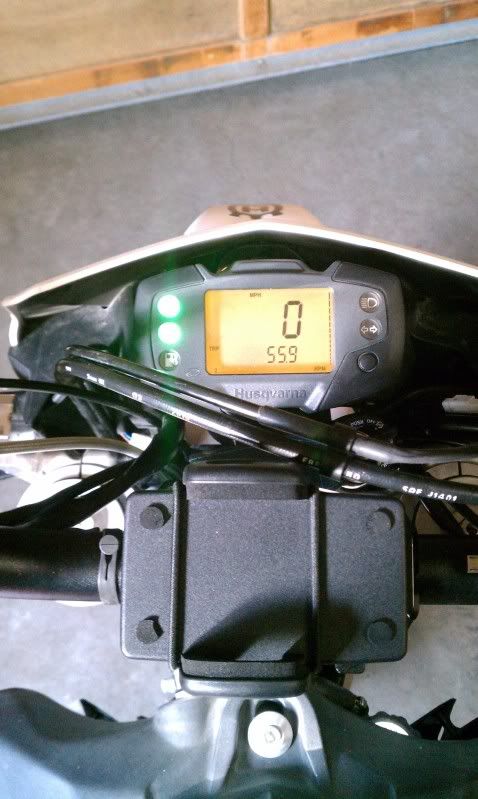 And here's a little video I took with the GoPro :thumbup: Its really hard to get a picture of the phone in the mount when you're using the phone to take the pictures