Have an extra set of wheels I am parting with
Front is 16.5x3.5 excel rim with talon hub, anodized blue. excel spokes and nipples. Talon hub part #TW753a-g, has a dunlop 125/80R 420 slick with lots of life left on it.
Rear is 17x5 excel with talon hub, #TW647a-g anodized blue also. Has excel spokes and nipples and chain does not rub rim, looks like it rubs tire a tiny bit. Has a dunlop 165/55R 17 slick, lots of life left. This has a pretty good scratch in it, possibly from a tire change? Other than that these look awesome. 1250 shipped in the US. Thx for looking. Jared:bowdown:
Here is a pic on the bike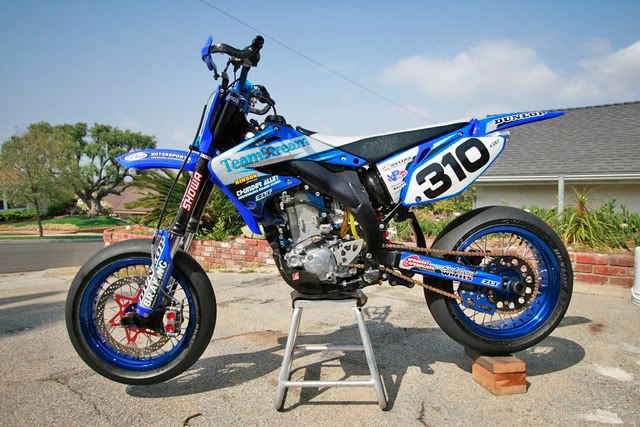 Rear, rotor not included.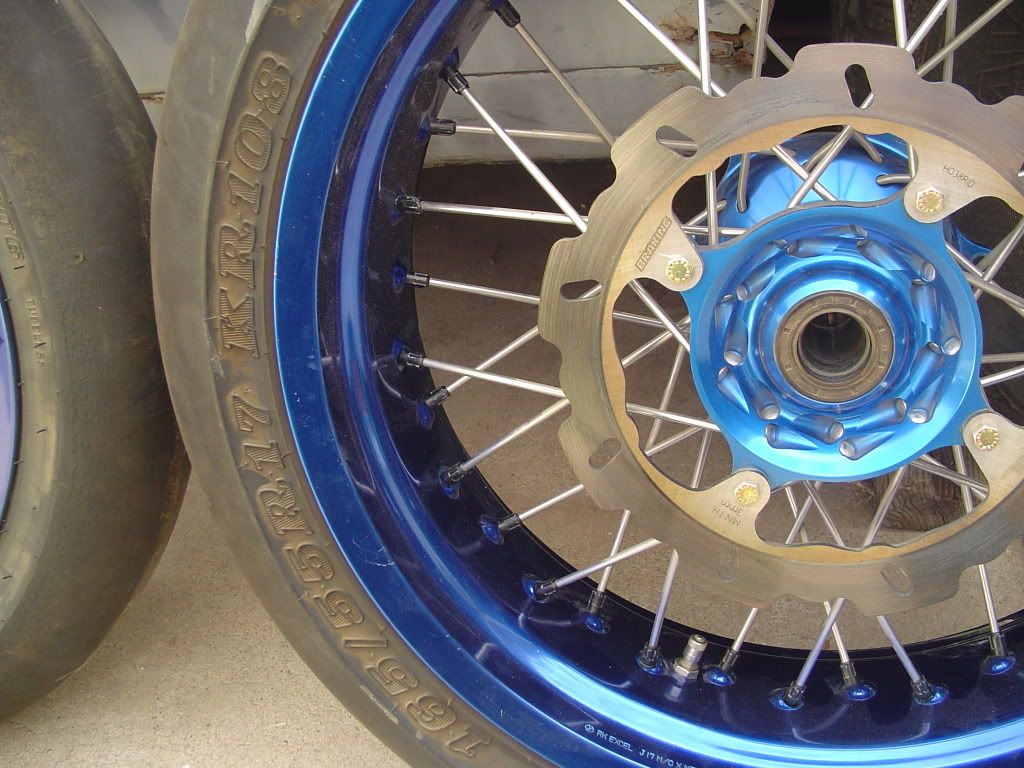 Front, rotor not included
Both