After owning a race car engine swap project for a few years I got used to working on stuff myself to save money. With my recent 2008 Aprilia SXV 550 addition I decided to put what I learned to work to make my SXV personalized and in good mechanical condition.
Plans:
-Paint/powdercoat chassis and engine parts black - all in house, I have a small powdercoating setup
-Refresh black plastics w/ custom graphics
-Pull engine for valve shim adjustment
-Modify seat foam into a hump seat (12L tank)
Currently the bike is all stock except for
-Titan Tough black anodized 42 tooth rear sprocket
-RhinoMoto front axle sliders
-ESD Manufacturing black anodized rear axle sliders
-Uncorked exhaust
-Supermoto front fender
-Currently have the foam air filter on order from AF1
It has 4k miles and the previous owner didn't have the valves checked and re-shimmed. I figured it would be a good time to customize the chassis while I pulled the engine to do the shimming myself. Planning on videoing my valve shimming process for others to see how its done. I'm not a professional mechanic by any means, but I figure a visual aid video will help others do the same on their engine. Following the manual's instructions is good, but watching something being done always helps me learn faster.
So far I have disassembled everything and the engine is on my workbench waiting to be opened up. I've gotten through some of the chassis painting - frame, subframe, and triples. Here are the project photos so far along with the disassembly and painting time lapse videos.
Disassembly time lapse:
Aprilia SXV 550 disassembly time lapse, GoPro HD - YouTube
Painting time lapse:
Aprilia SXV 550 DIY chassis painting time lapse, GoPro HD - YouTube
The bike, before shots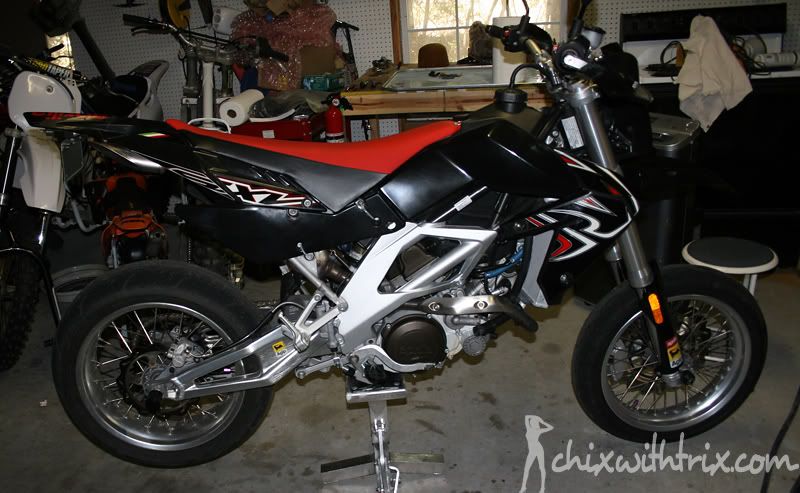 GoPro for time lapse video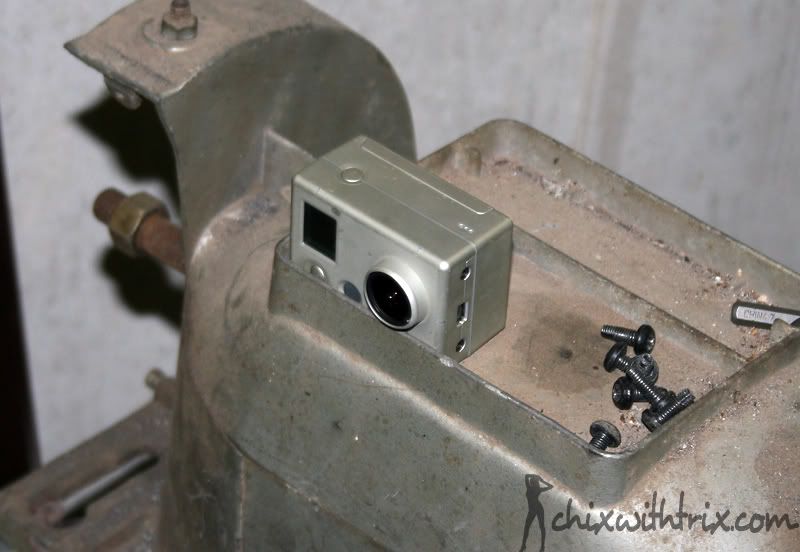 Disassembly progress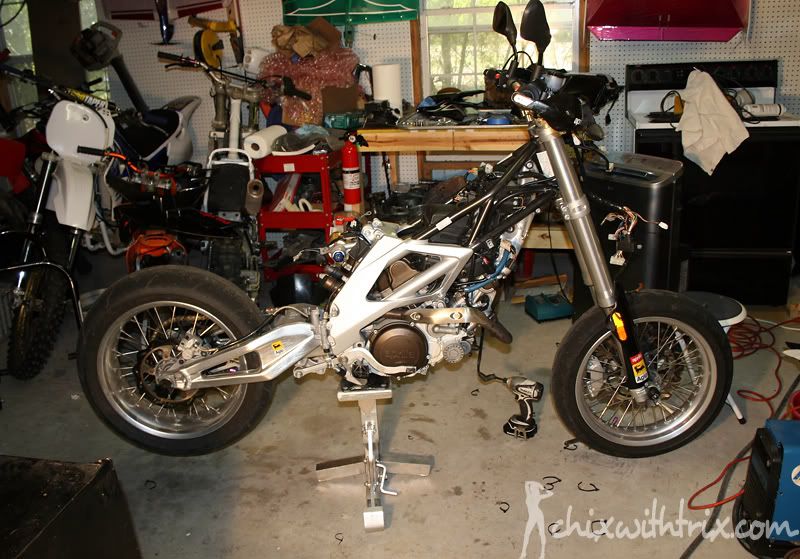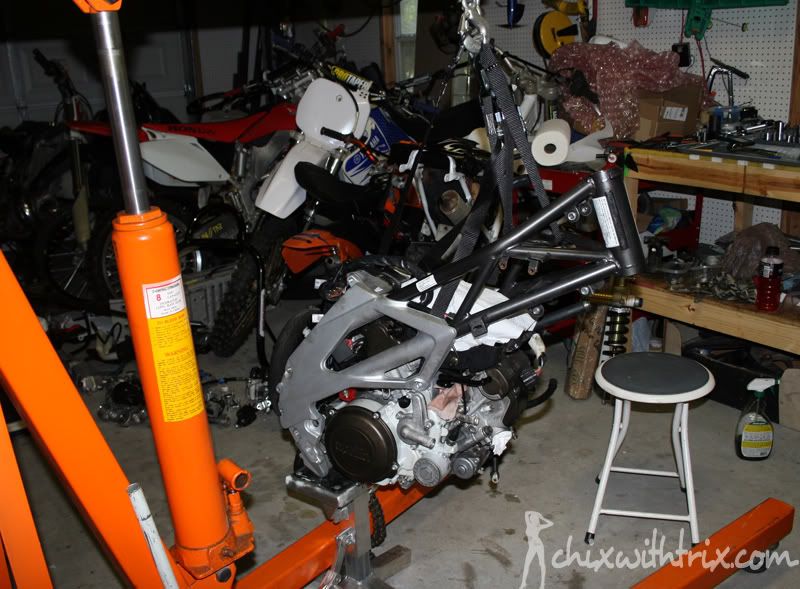 SXV parts littering the garage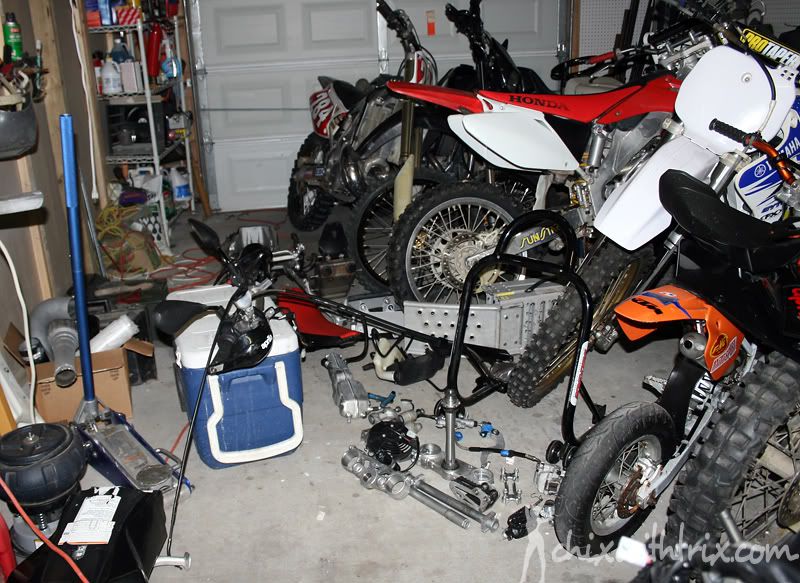 Engine on my workbench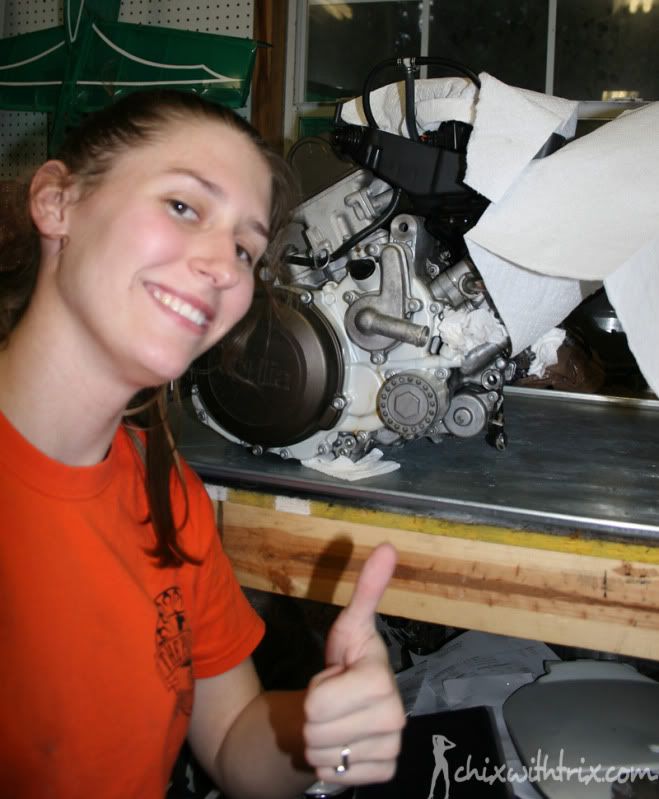 Rusted bolts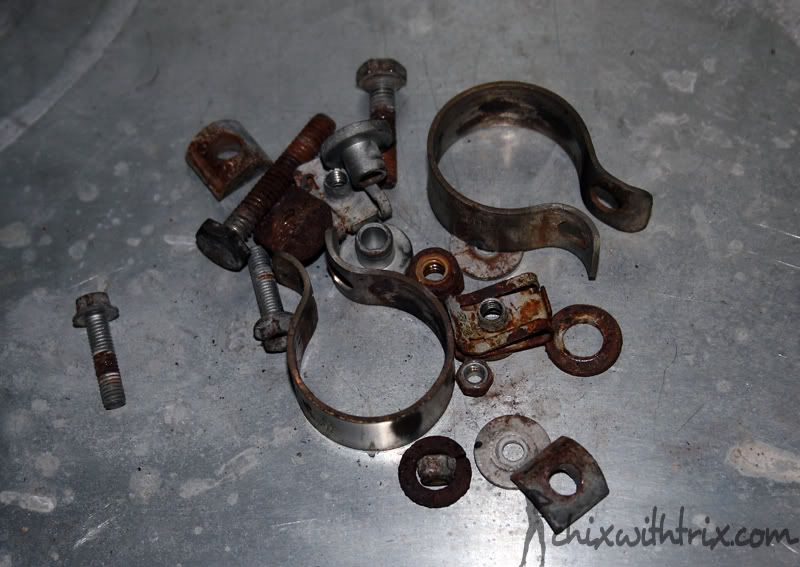 Vibratory tumbler with rust removal media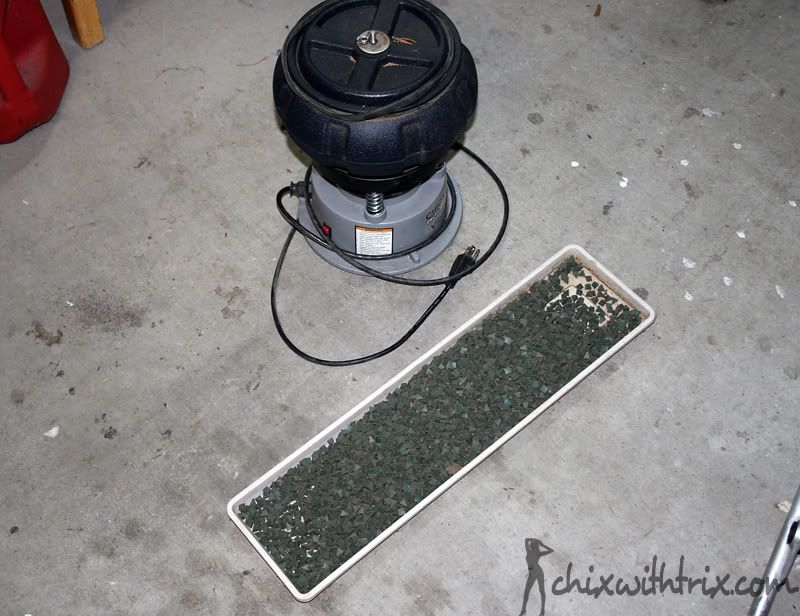 Nasty pitted, dirty subframe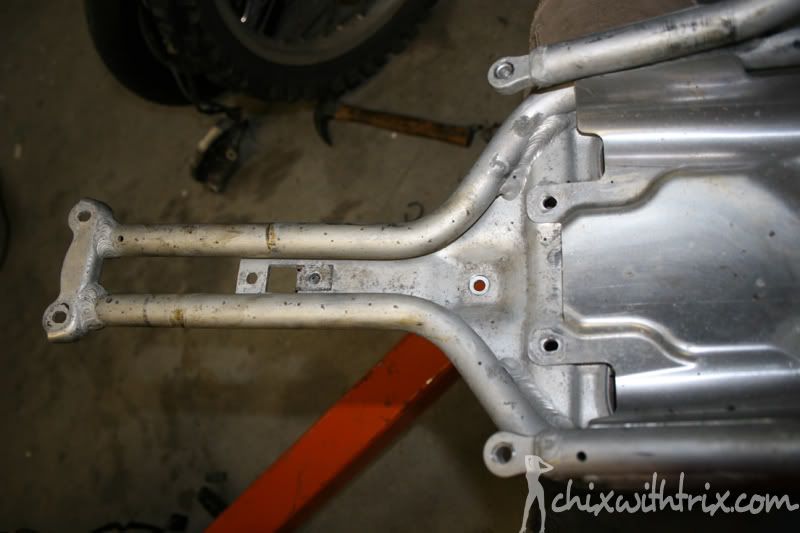 Subframe prepped and ready for paint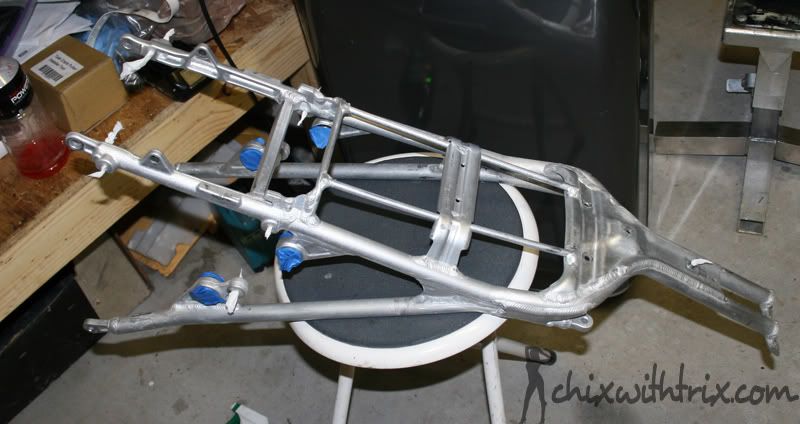 My mistake of not priming the aluminum before painting main coat, oops. Had to sandblast off the crap that the paint remover wouldn't remove.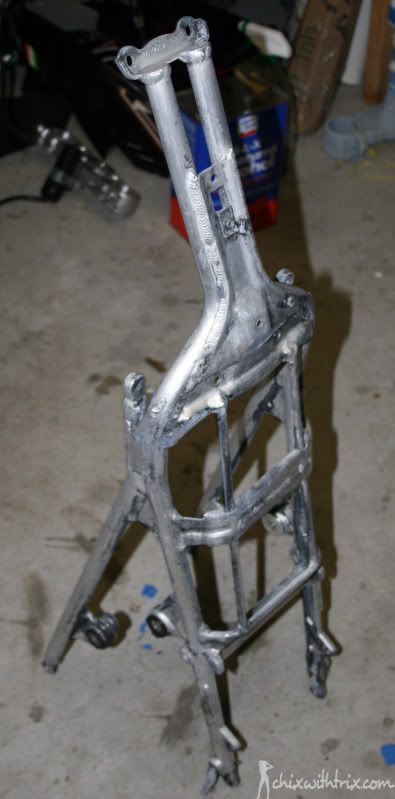 Sandblasted, primed, painted, and clear coated subframe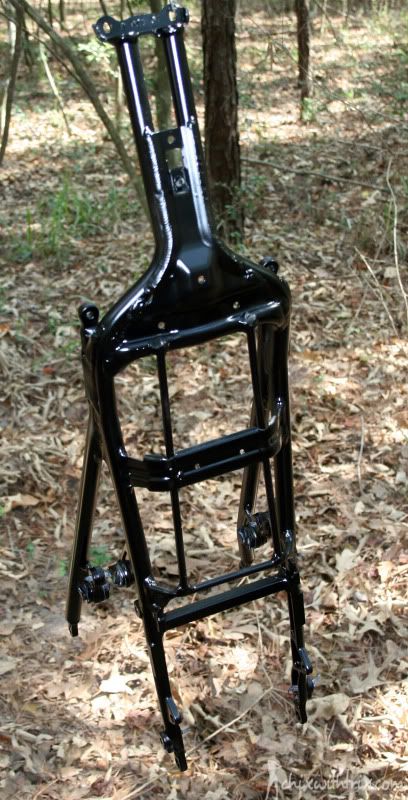 Dirty triple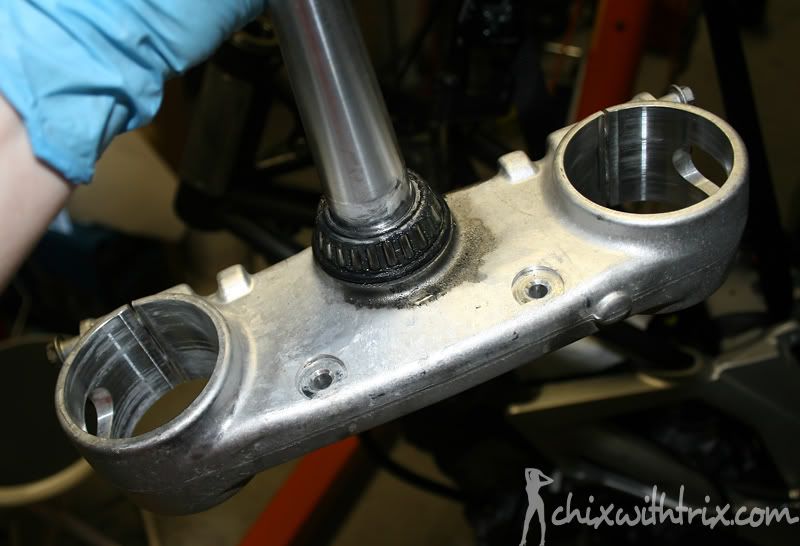 Masked and primered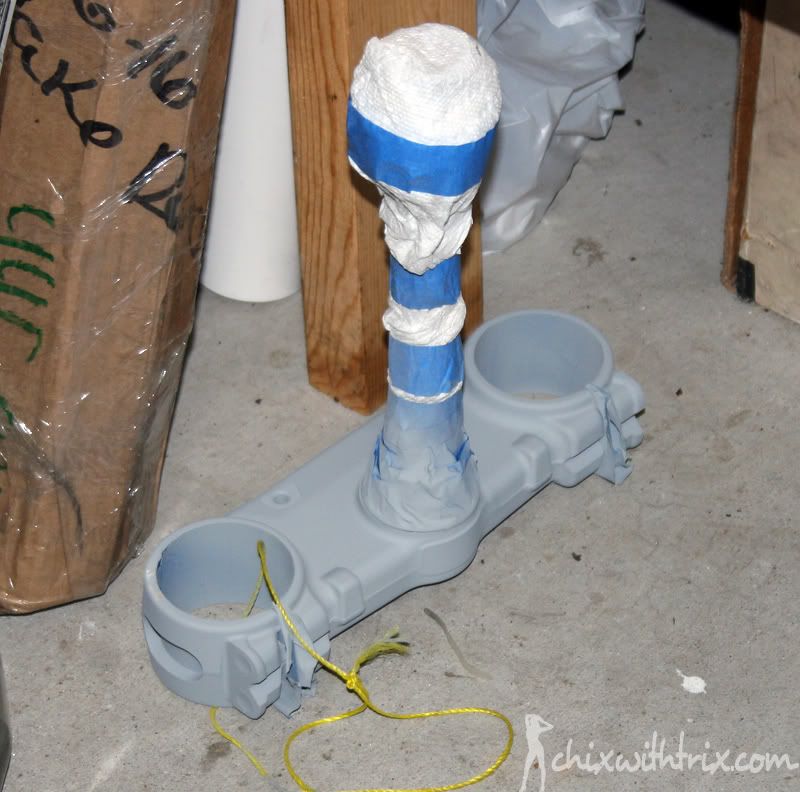 Painted and cleared, finish came out extremely smooth and glossy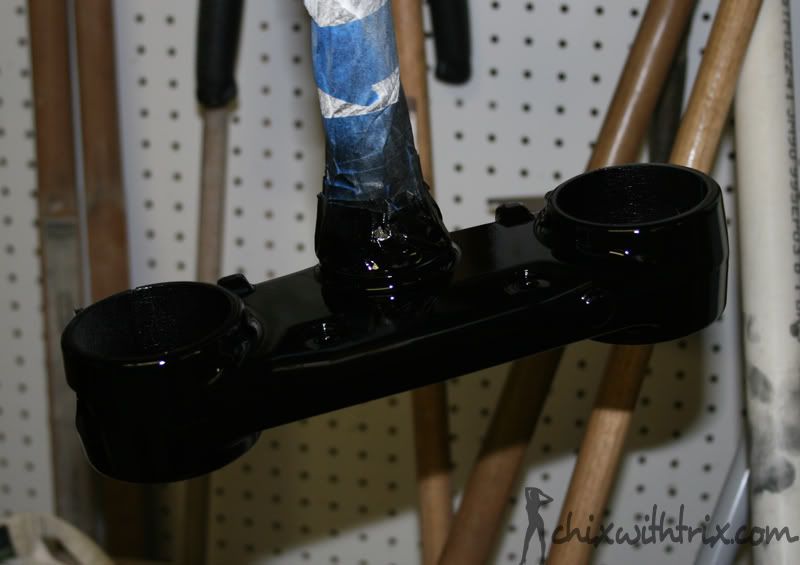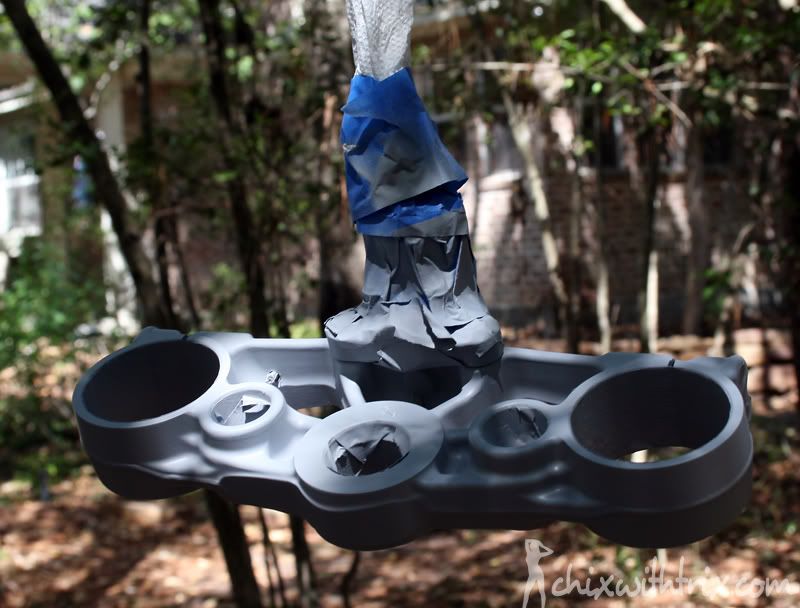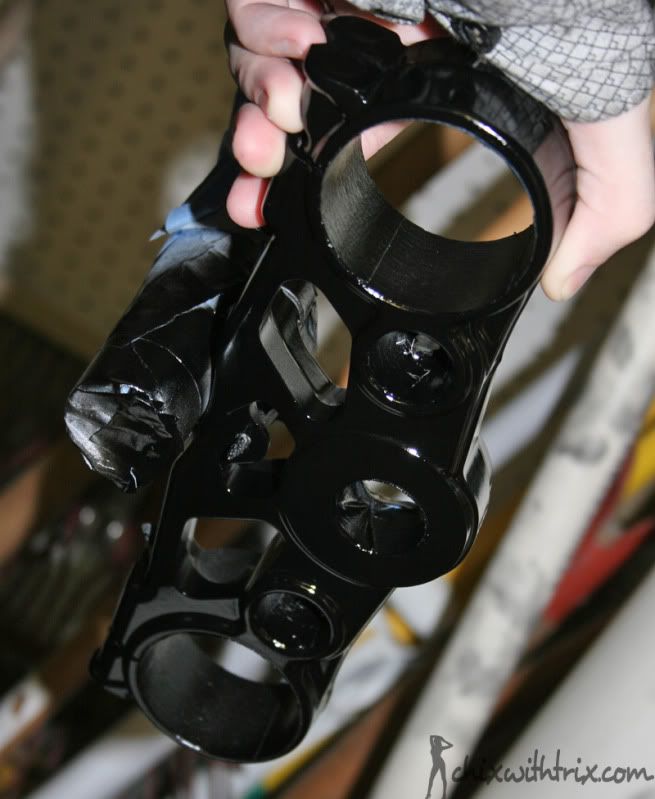 Nasty chain wax and dirt buildup on the frame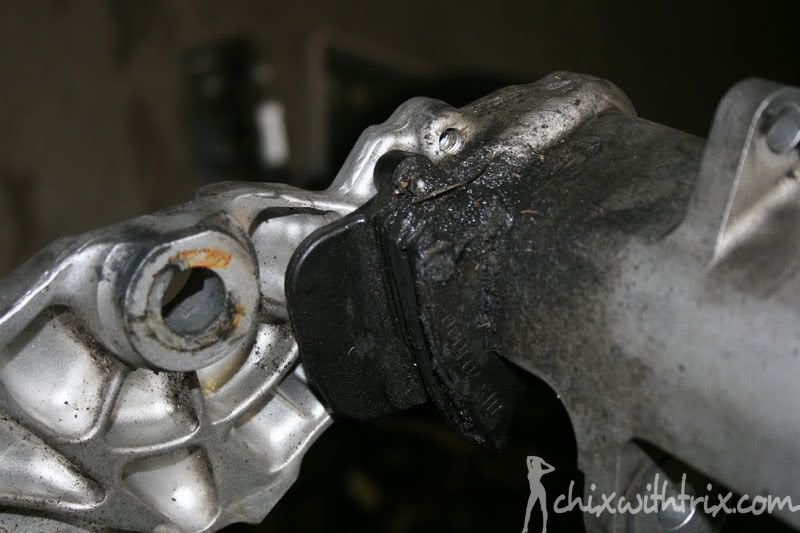 Scrubbed clean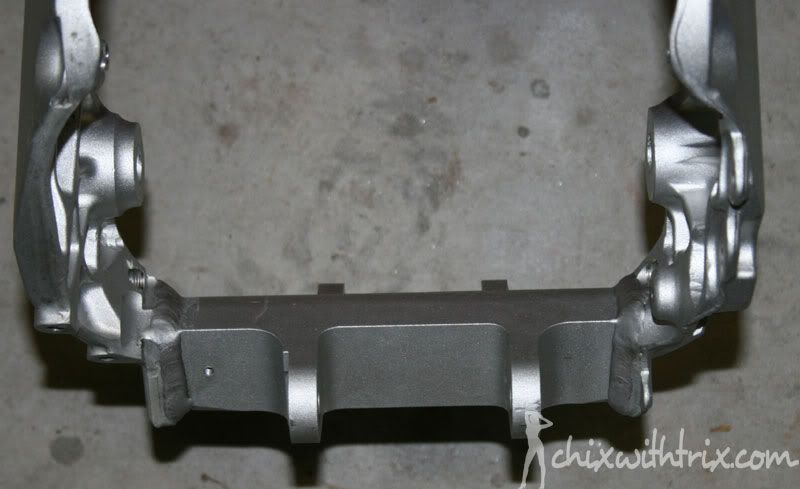 Primed frame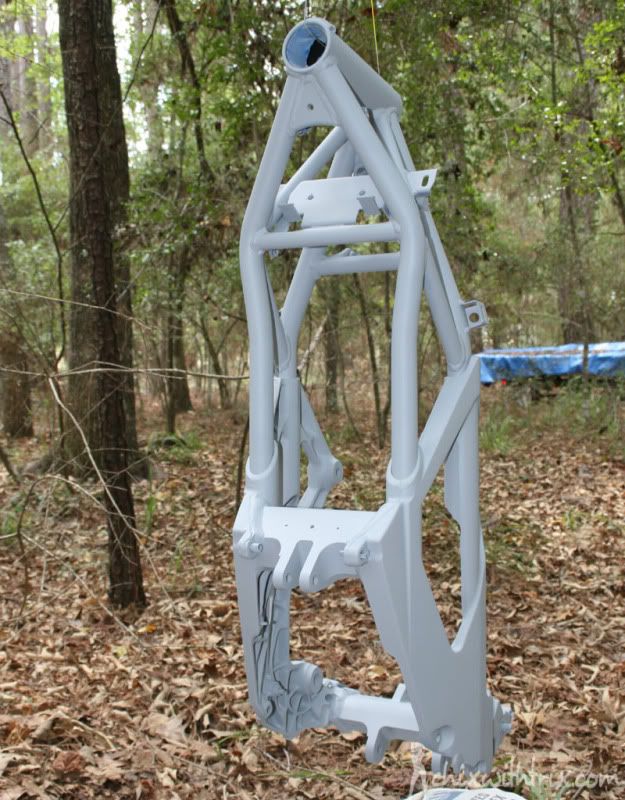 Painted and cleared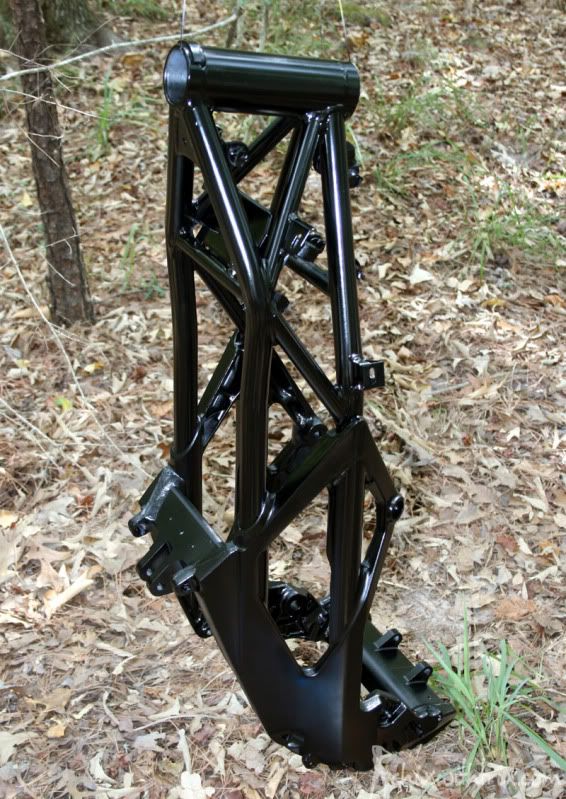 Brake caliper before cleaning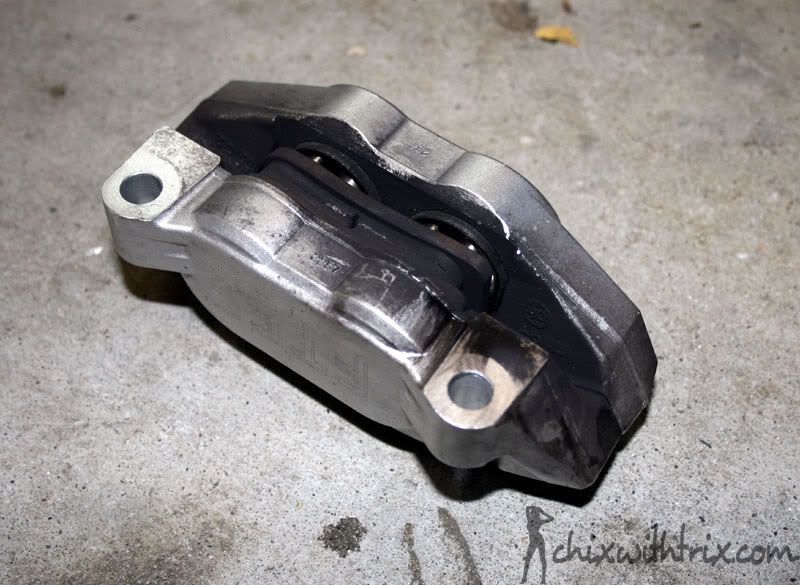 After cleaning almost ready for paint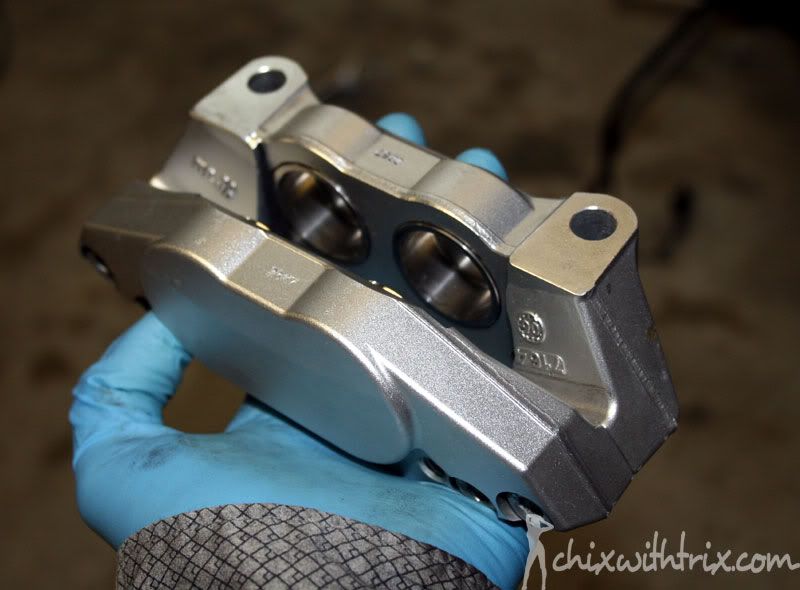 More to come as I continue on the project, should be done in a few weeks. Well...it better be because I'm going on a Deals Gap trip in two weeks!
Looks like my photobucket account just ate it from too many views. I have the photos hosted on my blog account if you want to see them:
http://www.chixwithtrix.com/2011/09/my-diy-aprilia-sxv-550-build/
http://www.chixwithtrix.com/2011/09/diy-aprilia-sxv-550-project-part-2/
http://www.chixwithtrix.com/2011/09/diy-aprilia-sxv-550-project-part-3/
http://www.chixwithtrix.com/2011/09/diy-aprilia-sxv-550-project-part-4/