Discussion Starter
·
#1
·
If you're like me and you use your bike for both sumo & dirt you probably will appreciate this.
I run a different preload settings depending on if I am running sumo or dirt and felt it was a big pain in the butt to have to hammer on the nut at the top of my shock to try and adjust it. My buddy told me that he would grab his spring and twist it to adjust his preload but that didn't work too good considering all the friction cause by the pressure from trying to tighten the spring way down for a sumo set-up. I figured the best option was to eliminate the friction and make the spring easier to turn. I saw this at motosport: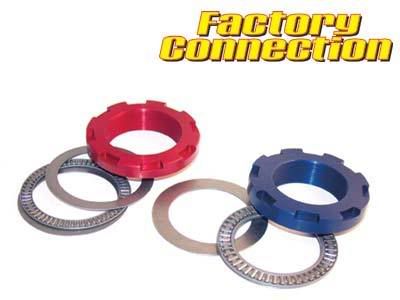 but I figured this was something I could do myself. Therefore, it was off to the internet to see what I could find. This is what I found: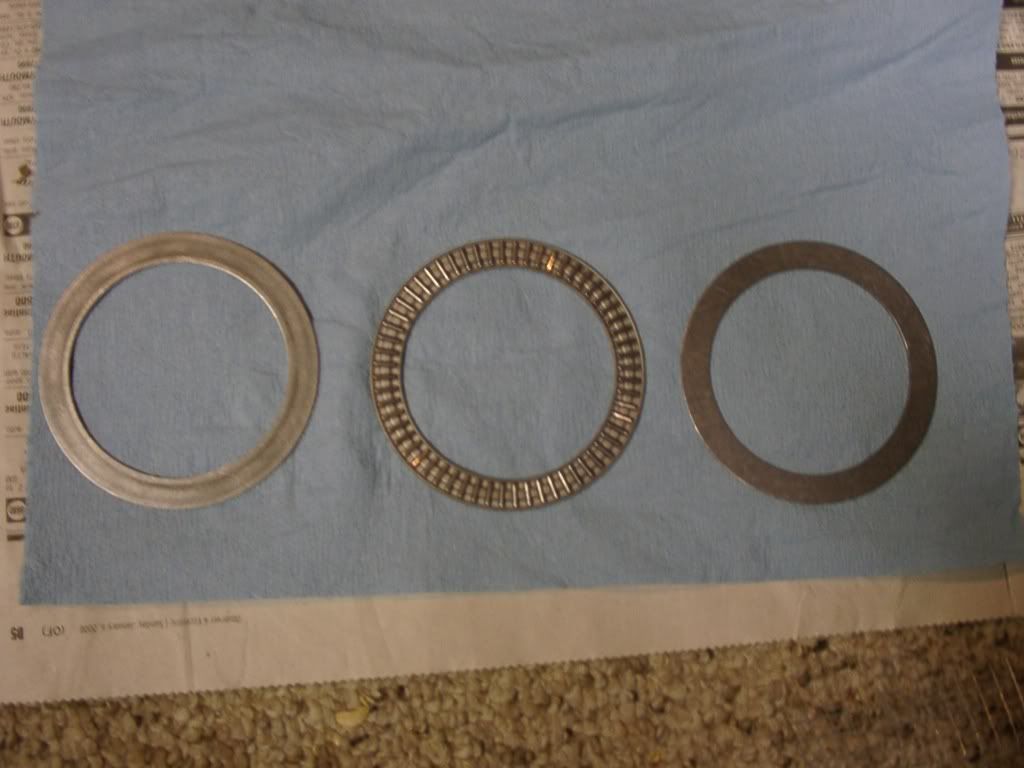 at a place called
MSC Industrial Supply Co.
The people there were very nice and helpful. I ended up getting 25% off because I set up an account with them and it was my first purchace. Shipping was kind of high, so I ended up spending about 25% of what the cost would have been to buy the parts off motosport. Plus I ended up buying a set for my DR as well, so that help compensate for the shipping, as it was the same shipping cost regardless if I bought one set or two. Which don't get me wrong, I really like motosport and buy stuff from them all the time, but I like doing stuff myself and saving money a lot more.
Here's what it looks like installed:
Photo Bucket Linky
I put the parts at the bottom of the spring so that the top of the spring holds on to the adjusting nut and the bottom now moves freely:
This mod make it sssooooo much easier to adjust preload now. Totally worth the little time and money involved. :thumbup:
Here's the parts list for a 2005 Honda CRF450R:
MSC #, Description, Qty., Price, Tax, Ext. Price
03381209, 2.500X3.250X0.032 THRUST WASHER-NEEDLE-FLAT, 2, 2.4700, $4.94
03381019, 2.500X3.250X0.078 THRUST CAGE-NEEDLE ASSEMB, 1, 7.4500, $7.45