Discussion Starter
·
#1
·
Hi there
Been racing supermoto on 4 strokes for 7 years now, so it was time to try something different, so this summer i bought an SX380 from 2000 and
made it ready for some supermoto.... ..and what a powerfull engine, most fun i had in a long time:lol: ....only the chassis let me down some, it
was quite soft and made the bike flex a lot.
Pic of my SX 380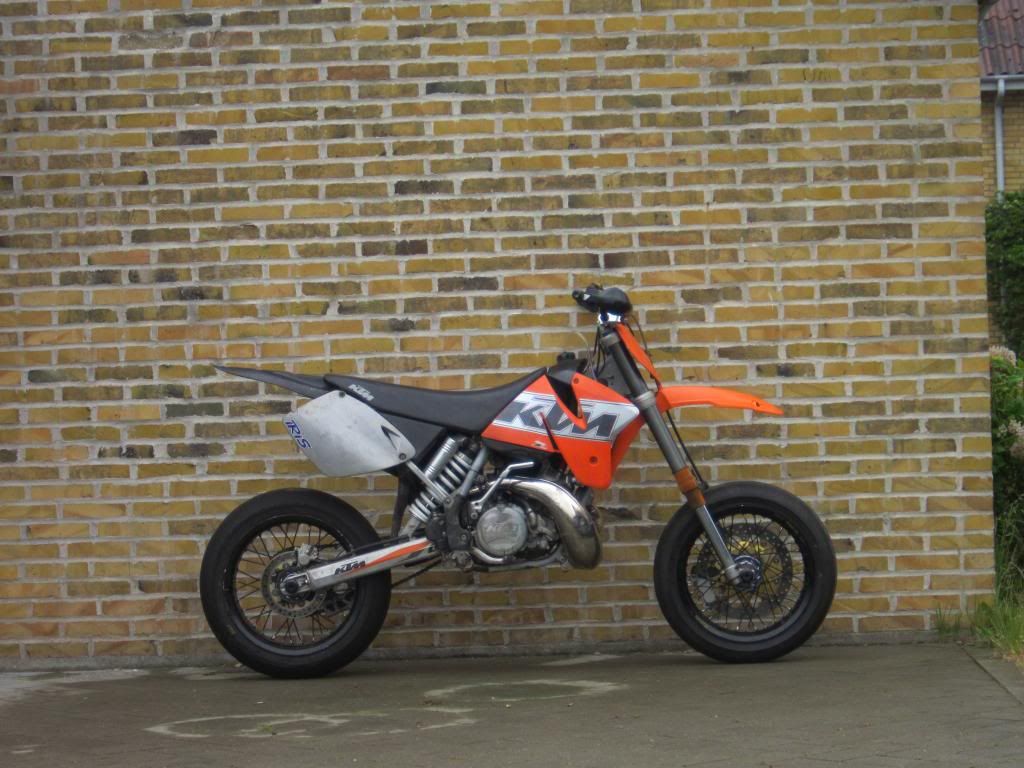 One way to fix the flexing chassis is to put the old 380 engine in a new bike, simple..:hmmm: maybe not simple but definitely possible as others
have already proved including a certain mr. J. Jasinski who just happed to win the 2012 German supermoto championchip for the big bikes, on
a Husaberg with this concept.
So i bought this one, a used 2012 SX 250 in good condition.
First step was to rebuild the 380 to MX for storage and take out the engine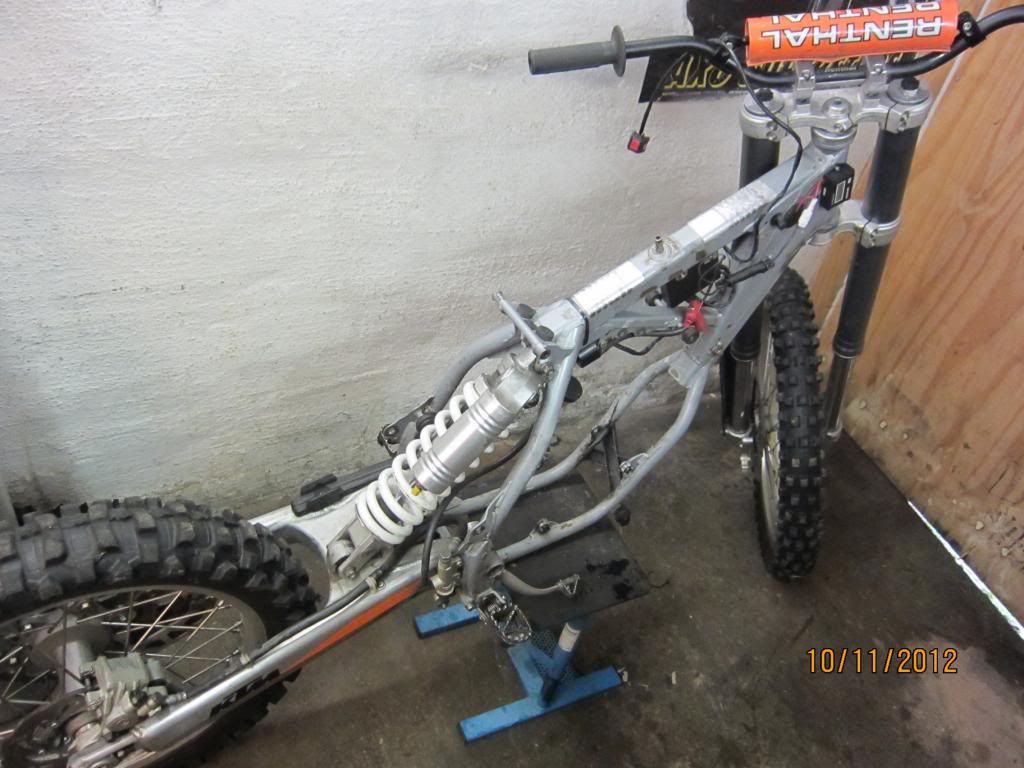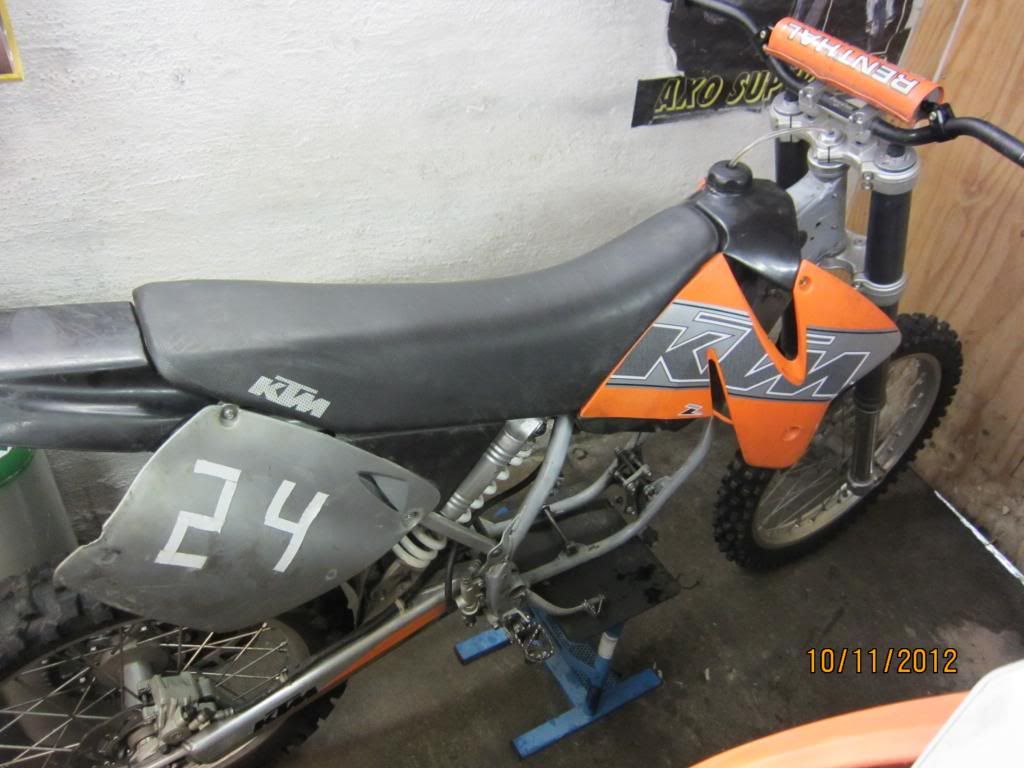 Then it was time for the SX250...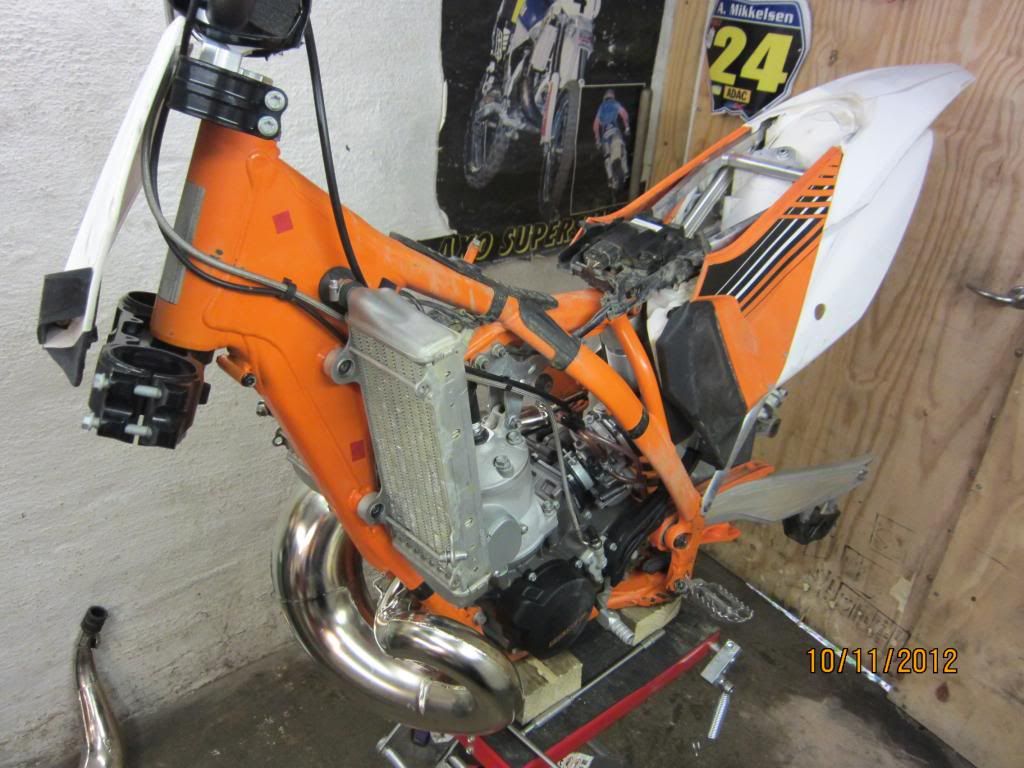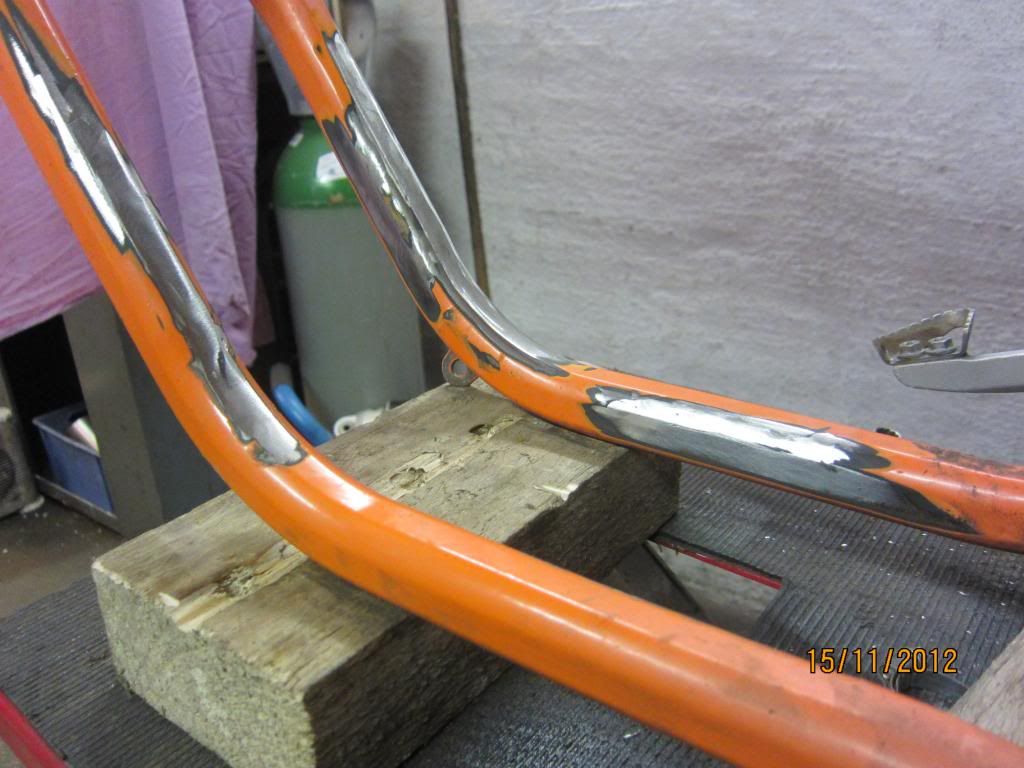 ...... and that was the easy part, let the games begin....:bannana: