Ok hear goes....... Ive been thinking about selling my 690 smc for a while now and I need that extra push to let it go!! I need someone to make me an offer I can't refuse!
And then take it whilst I'm sleeping so I don't have to watch it go! (yes I will be that sad)
It's got almost 10k miles on it (mostly freeways 40 miles a day), I service it every 1k miles (oil and filter)
New clutch kit (plates steels and springs
Custom powder coated wheels (orange and white)
Custom tail tidy
Sc-project exhaust
Orange chain (new)
Power parts sprocket (new)
New brake pads
Modified brake and clutch levers
Custom stepped seat
Sliders all round
K&n pod filter (air box delete)
Valves have been checked and adjusted.
Custom graffix
Cycra pro bend hanguards
New rear Bridgestone cut slick
Almost new front cut slick
I've babied this thing since I've owned it as I've done my best to keep it as nice as it was when I rolled it out of the show room, it's never been down, spent all of its life on both wheels..... Not necessarily at the same time :anim_peep:
I'm sure most of you have seen it either in person or whored around this site but if you haven't here it is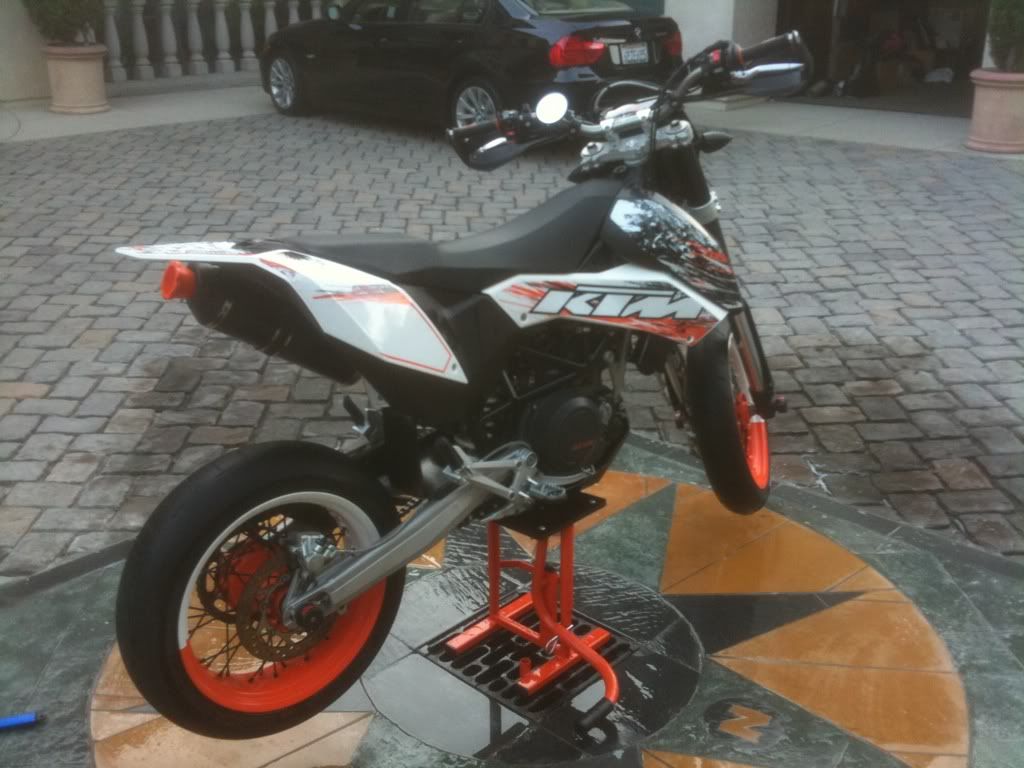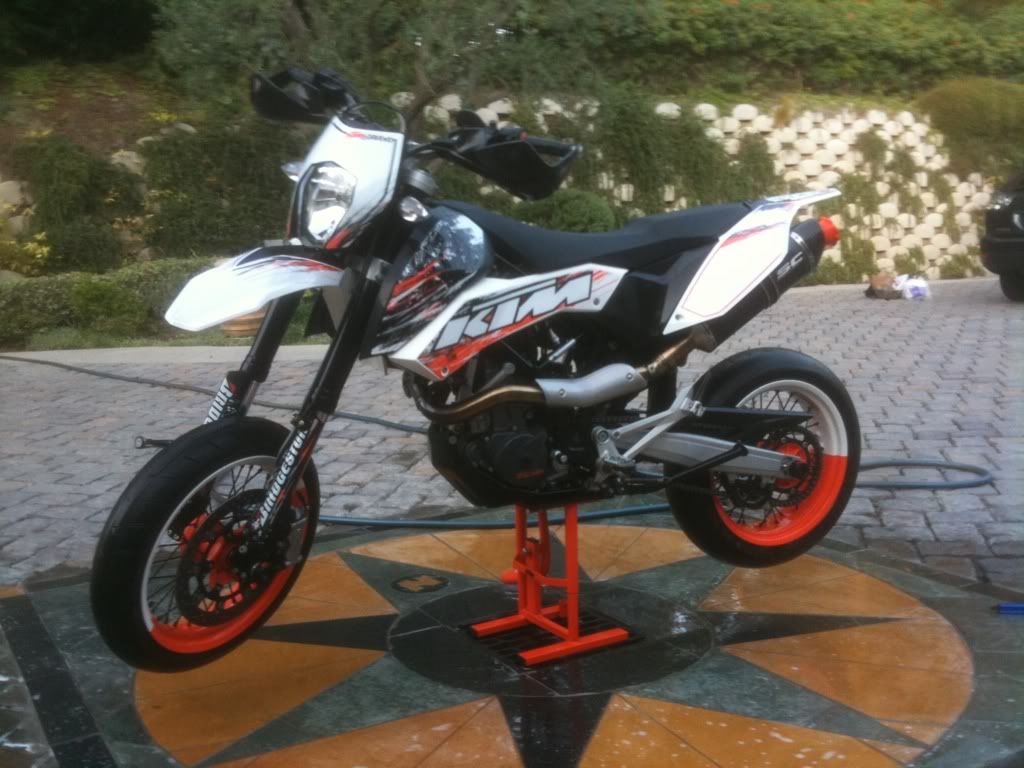 Obviously I'd like to get as much as I can for it and I know you just can't go
Out and buy one and they're getting harder and harder to find these days!
I'm gonna throw out 9k or make me an offer!!
Every offer will seriously be considered and the worst I can say is no.... So no hard feelings so don't be shy!!
thanks for looking an hit me up with any q's you may have!