Discussion Starter
•
#1
•
Used to troll this forum when I first picked up this bike about 2 years ago and received tons of help to get this bike where it is today. Unfortunately life, a house and too many other projects have gotten in the way and this bike must go.
2006 KTM 450 SMR completely street legal with Texas plate and a clean title. The bike has basically been sitting in the garage not being ridden or started for over a year until recently. That being said, last weekend I pulled the carb apart and fully cleaned it out and dumped all the old fuel in the tank and refilled with fresh premium. The bike started right up and was ridden briefly around the block, putting that old smile back on my face
Almost enough to not make me want to sell, but the reality is it needs to go.
The engine is mostly stock. It does have a twin air air filter and a JD jet kit on the carb. The carb also has an easily adjustable idle mixture screw. There is about an hour on a fresh synthetic oil change. Valves were checked and set to spec at around 30hrs
Most of my work went into getting the bike street legal here in Texas. I bought it in OK with an OK title but all that was done was the headlight and taillight were added as well as an upgraded stator and a battery was added. I added flush mount LED rear turn signals, mirrors with integrated LED turn signals, Trail Tech Vapor speedo/tach, Trail tech kickstand, a full custom body wiring harness, a horn, bar mount combo switch for headlights, turn signals, and horn, and a keyed ignition switch. The bike also has an extended range Clark fuel tank that holds about 3 gal or so. An Acerbis from fender has been added as well as Acerbis hand guards and headlight. A KTM Powerparts tall seat is mounted currently. Front sliders and handlebar sliders are mounted, but they were used extras that the dealer I bought this from had laying around that he threw in for free. They show signs of wear, but the bike has not been dropped. I think that's about all but there are probably a few other minor things I'm missing.
I've got all the stock parts that were replaced including, the stock tank, front fender and seat. I also have a KTM stand and the factory books and tool set. I think I have the stock flywheel laying around as well. I will also include a nice disk lock and a small tail bag.
Current tags and inspection are expired and will be buyers responsibility. I do have the title in my name.
The bike is located in Midland, TX, but I would be willing to deliver or meet part way within a couple hundred miles if you pay for fuel.
Price is $4,000 obo
Photobucket album here:
http://photobucket.com/06KTM450SMR
a few pics: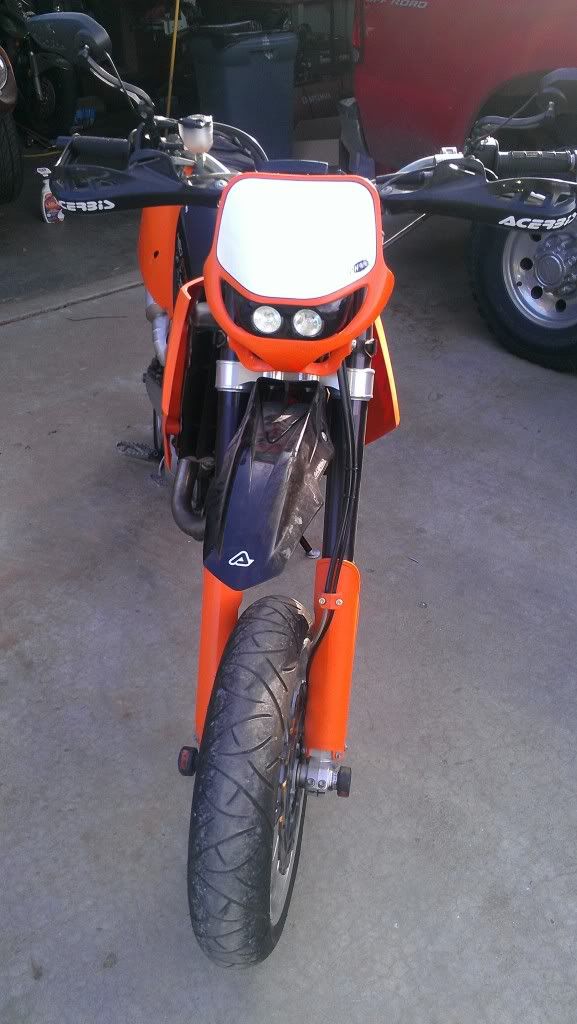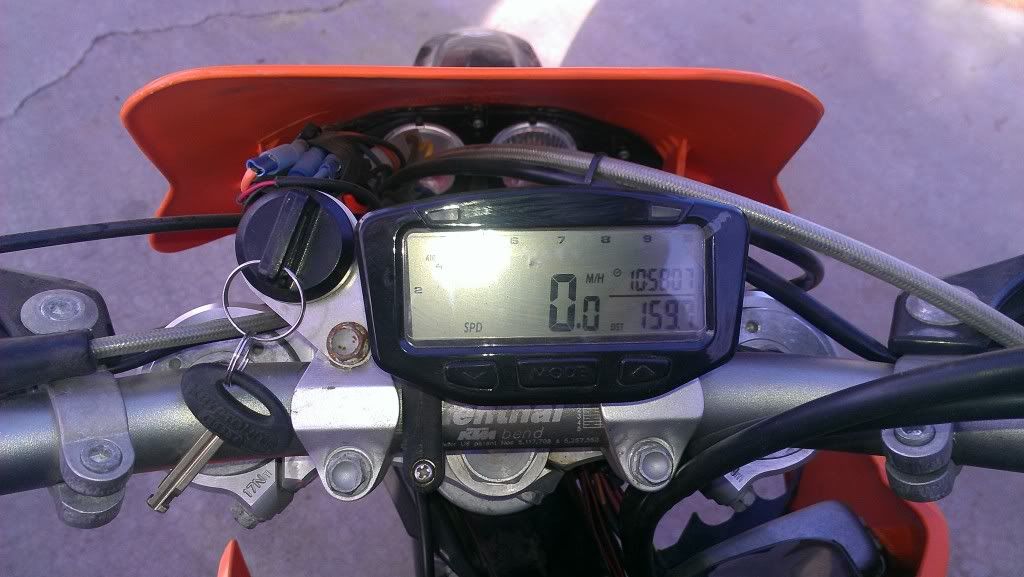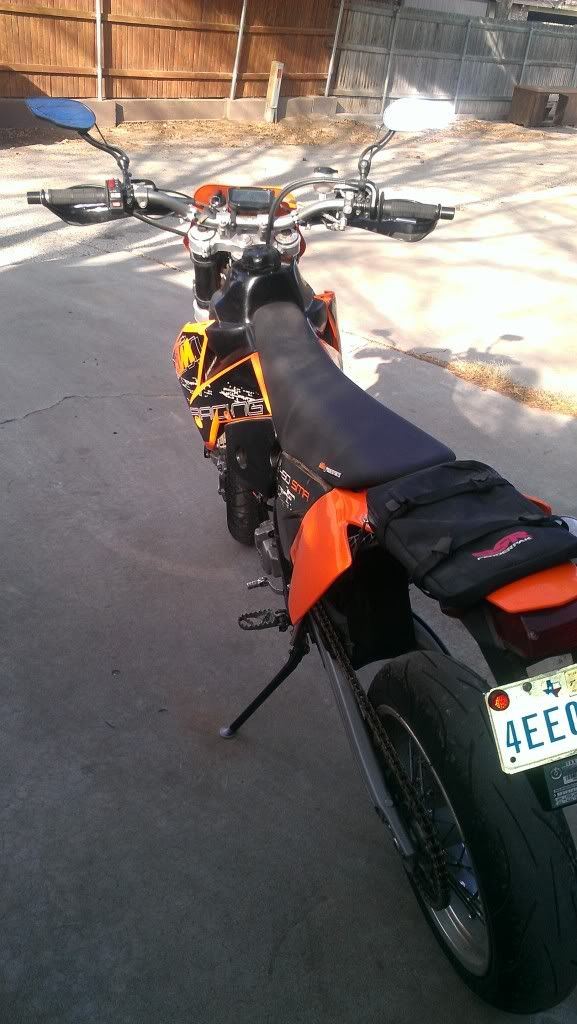 Let me know if you want pics of anything that are not posted in the album. I have a video of it running but it appears photobucket will not let it play. I will try to get that issue solved.
Thanks!