well seeing as the weather has been so crap in the uk over winter i decided to strip my berg down and give it a full nut and bolt rebuild, whilst the engine was out the frame it was ported, race cam fitted, dual valve springs and a complete rebuild, i also sent the coil/cdi off to have the dual ignition curves remapped.
anway thought i would share a few pics as i am putting it back together: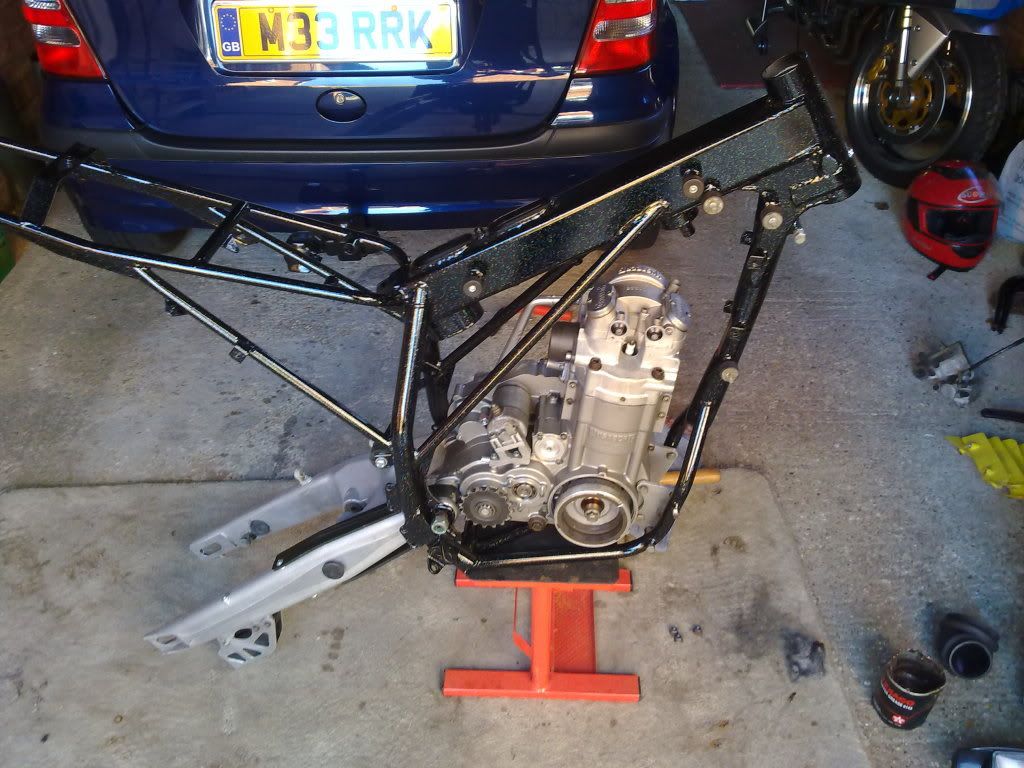 frame back from painters (gloss black with a 200 micron holographic metalflake on top with 8 coats of laquer to finish it off) engine and swing arm back in.
yokes, forks and bars back on
exhaust back on, keihin fcr41 carb refitted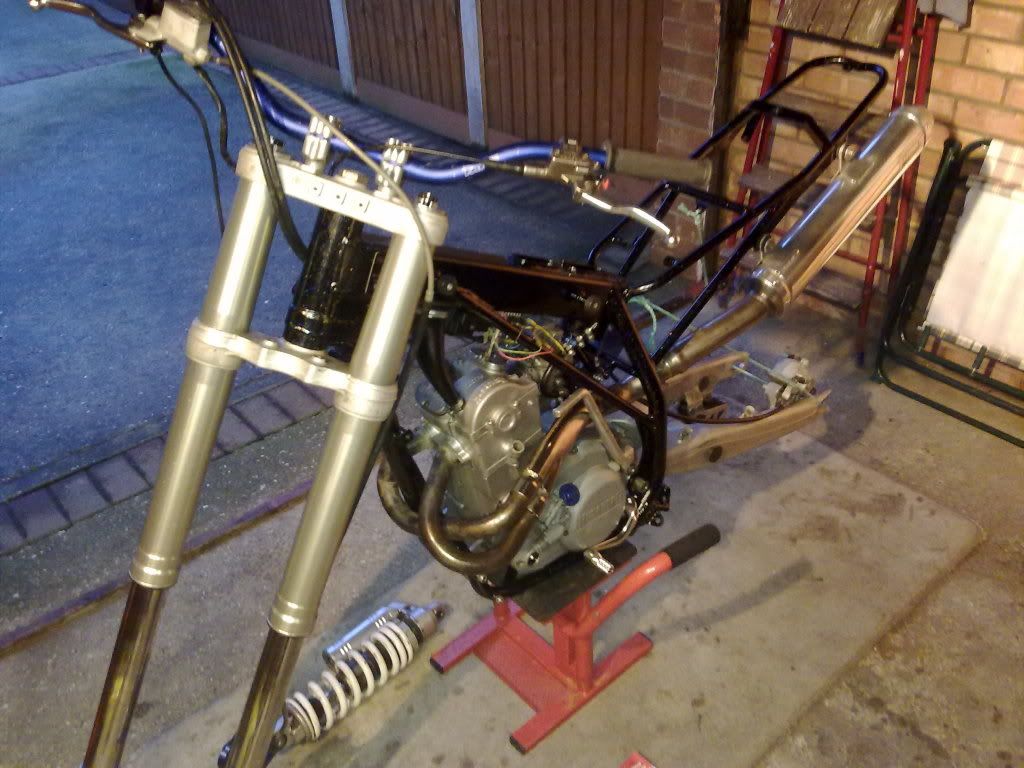 few bits of wiring done (loom is a right mess), various other bits back on
exhaust wrap done (nightmare job getting it neat)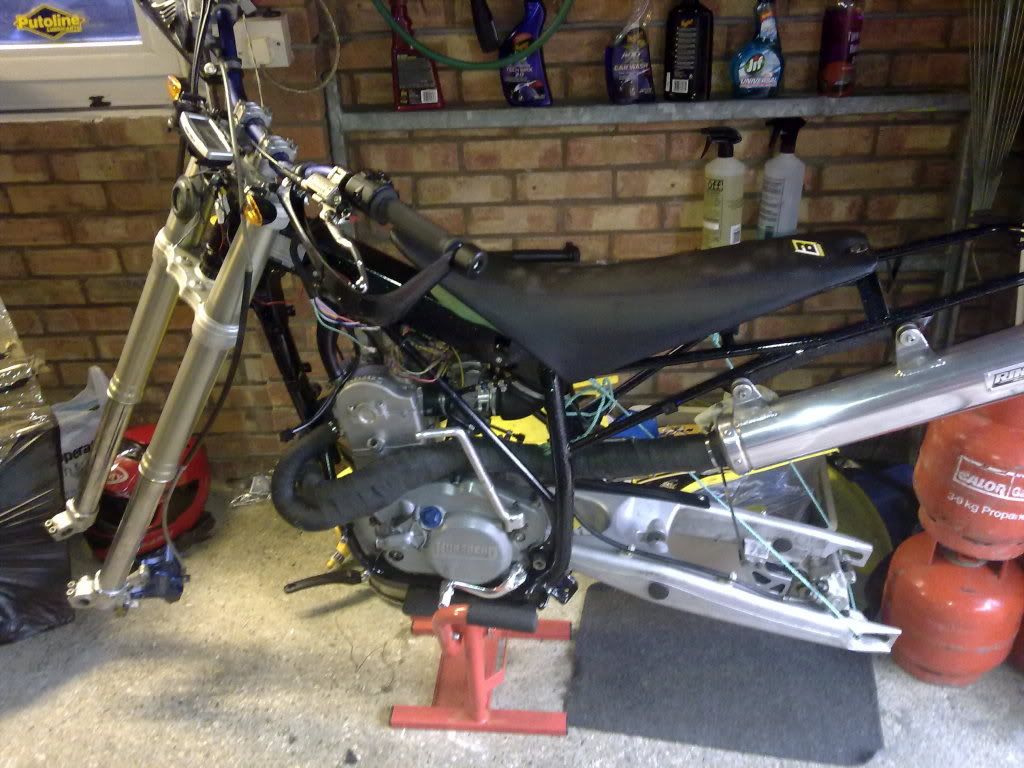 few more little jobs done,trial tech vapor on, seat re covered, new brush guards and bar end crash mushrooms.
thats about as far as i have got at the min, just waiting for the rear shock back from being serviced and my new beringer front disc so i can get the wheels back on. blue silicon hoses ordered and all new plastics and graphics on their way from race-styles in germany.
will keep adding pics as the rebuild goes on