Discussion Starter
·
#1
·
I recently bought a 1987 honda xr250r with plans to have it as a dirt bike but also convert it to a street bike as well for fun in the twisty's. I had originally wanted to go with 17 inch wheels but that's too much money for me to put into a cheapo bike. So I decided to go with street tires on an extra set of street wheels. I bought parts as cheap as I could find them and tried to buy quality stuff as well. Looked all over ebay, forums, online, local, etc.
Parts bought:
stock set of wheels $230 shipped
Bridgestone bt-45's: $140
Michelin tubes: $40
trail tech endurance: $55 ebay find
eibach rear spring on a good stock shock: $40 shipped ebay special, gonna sell my stock shock for probably the same or more
uni filter: already on it when I got it
uncork the exhaust: already done
ebc red pads: $30
New Dunlop 752 dirt tires: free in a trade
42 tooth sprocket $20
cleaned the carb: free
2004 xr400 rear fender and brake light free from a friend
tusk brake switch: $12
misc maintenance items $50
Headlight: free from friend
Mirror: $13
Kill switch: $14
Tusk Aluminum Handlebars $30
Accrebis white super motard fender $28
Black Vinyl: $15
White Honda stickers on seat: free
Scott Grips: $8
2000 xr400 caliper, line, master cylinder
Repainted exhaust free
1987 honda xr250r with a fresh engine $650
I'll basically have a bike that is perfectly capable on the trail as well as the tight roads for around $1400 to $1500. I did end up spending a little bit more money then I origionally intended to on the project but that happens with any project and I ended up selling a set of excel wheels for a lot more money then I thought I was going to get for them, so I justified spending a bit more on certain parts.
How it started out:
progress:
Couldn't resist riding it in the dirt with the new knobbies: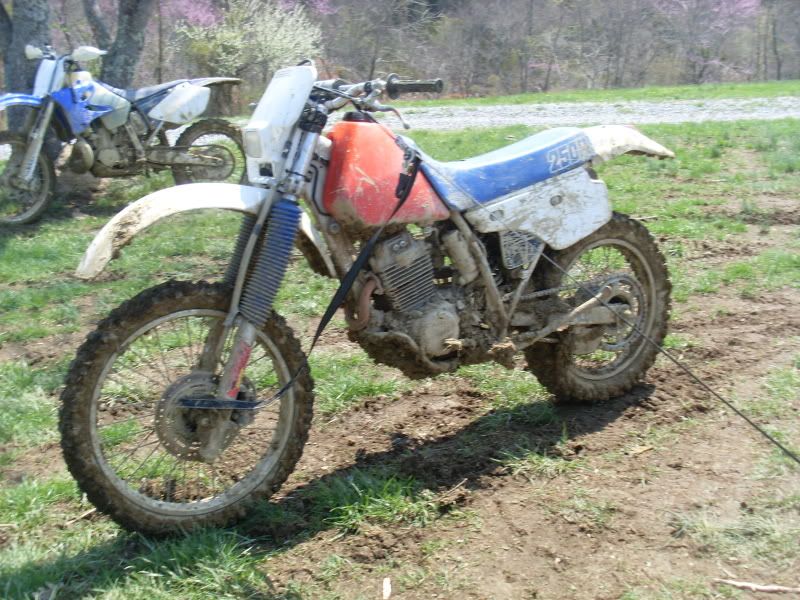 Almost done: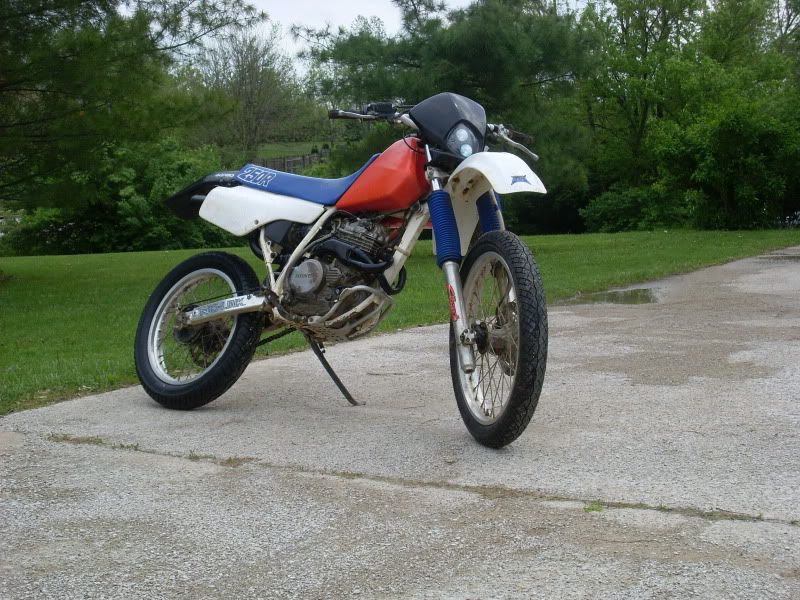 As it sits now, street legal and ready to go, my buddy and dubbed it the yard sale bike: